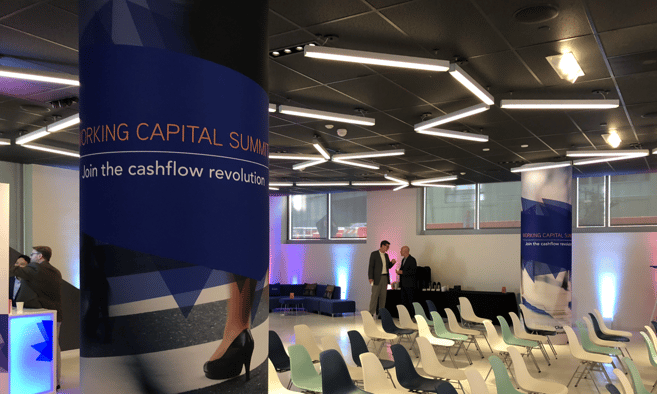 Here's the big reveal for BarkerBlue's Mystery Graphic from 10-25-18. Above is the full picture of the event graphics with column wraps we produced for this FinTech event. Below are the mystery answers in bolded blue from last Thursday's blog post.
"This slick graphic looks reminiscent of the 1940's (Think Bogart & Bacall), but it's actually from a business conference event that occurred this October, 2018 titled: The Taulia Working Capital Summit, located in this city: San Francisco, where GameChanger awards were handed out to standout FinTech professionals. "
See our next Thursday's Blog for more Display Graphics mysteries and stories.
Read about Event Graphics here, and see more display graphics options from BarkerBlue here. Plus more info on environmental graphics on our site at www.barkerbluecreate.com.