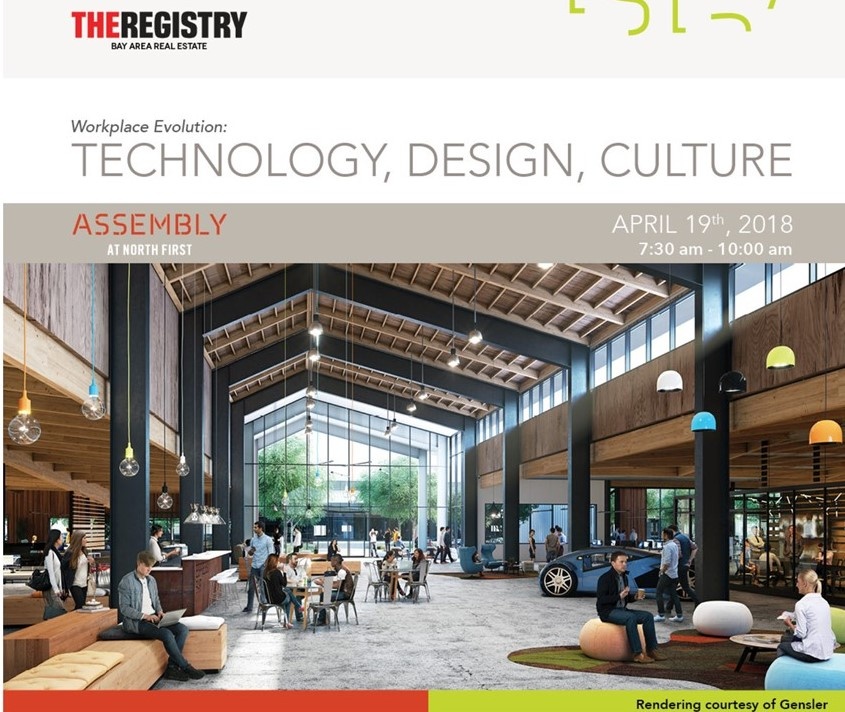 Workplace Evolution: Technology, Design, Culture. Most of us are impacted by these five words in one form or another even if we don't realize it. It could be your job is to scramble these constructs, reassemble them, or disrupt them completely. Or you might be the end-user struggling to keep pace with how these trends affect you in the workplace.
Either way across the nation, and particularly in the SF Bay Area, the topics of workplace evolution and the intertwining of technology, design and culture are increasingly impacting our day-to-day lives. For this reason BarkerBlue is proud to sponsor the Registry's upcoming discussion on
Workplace Evolution
, held in San Jose on April 19th.
BarkerBlue will be speaking about
Environmental Graphics
at the event
.
Please join us for an exciting dialogue about dynamic workplace trends. Be sure to stop by and meet our team to learn how we can help transform your space. Ask us how Wall Graphics, Glass Graphics, and even Floors & Stairs can integrate your identity, design and culture into your own evolving workspace. More details on the Registry's event can be found here: http://news.theregistrysf.com/event/workplace-evolution-technology-design-culture/. Learn more about BarkerBlue at https://www.barkerbluecreate.com.