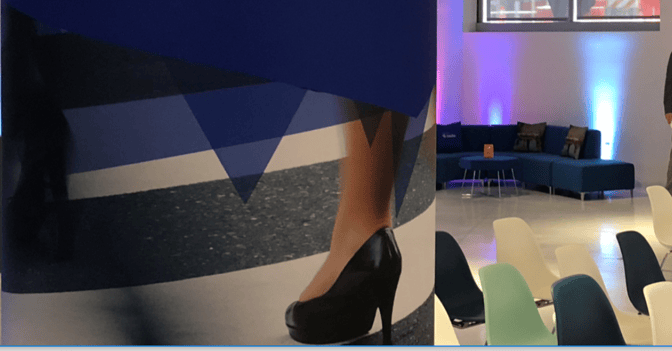 BarkerBlue's Mystery Graphic is back after a short vacation. This week we're publishing just a snipped portion of a display graphic we produced for an event in the SF-Bay Area.
Can you guess the event name and the city where this graphic displayed this month? Think of your answer for each blank shown in the description text, then submit them through our Blog Comments either from this page or from elsewhere by clicking through to https://blog.barkerblue.com.
"This slick graphic looks reminiscent of the 1940's (Think Bogart & Bacall), but it's actually from a business conference event that occurred this October, 2018 titled:_______________ , located in this city: _____________, in the San Francisco Bay Area."(Hint: the event was a FinTech event and incorporates the names of two well known large companies.)
See our next Thursday's Nov. 1st blog for the correct answers, and the reveal of the rest of this dramatic display.
Learn more about Event Graphics here, and see more display graphics options from BarkerBlue here. Find more info on environmental graphics on our site at www.barkerbluecreate.com.