ARMIS had a large presence at RSAConference2023 including taking over the Nasdaq Entreprenurial Center. Ths event provided venue for special Product Launch and Hands-On training sessions.
BarkerBlue dressed the spaces with graphics. Exterior entry doors, stage backwall, and column wraps of brand and event specific messaging.
Are you leveraging your ancillary event spaces to meet new prospects and existing clients? Are you leveraging your brand assets to create surprise engagements?
Graphics are produced and installed by BarkerBlue Create.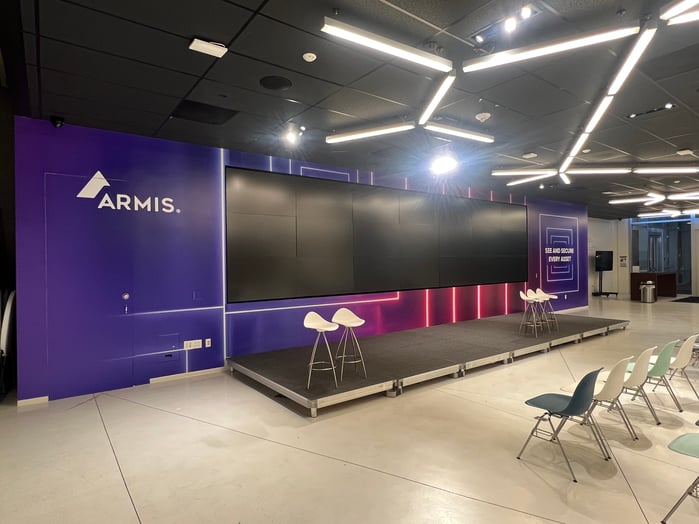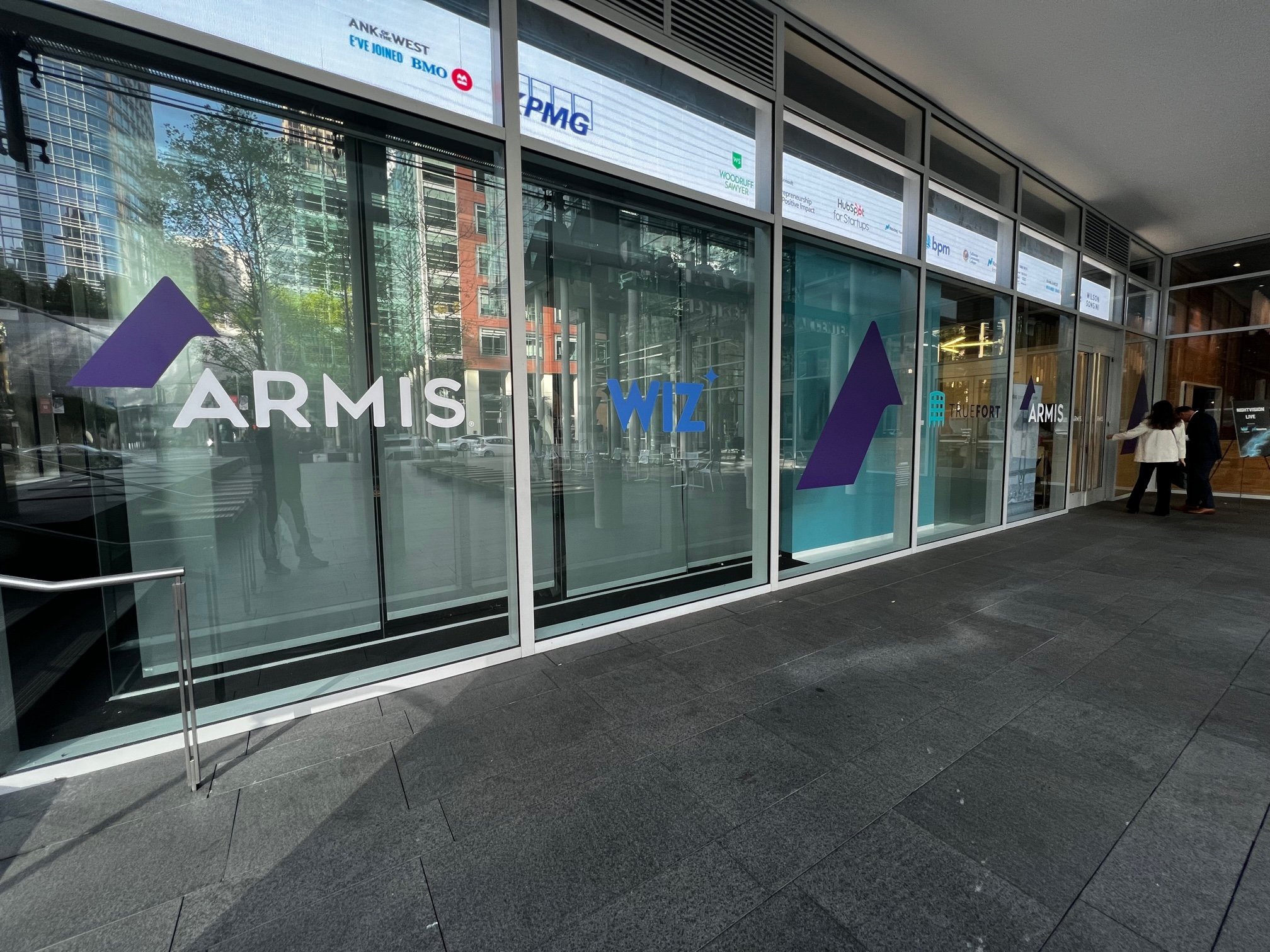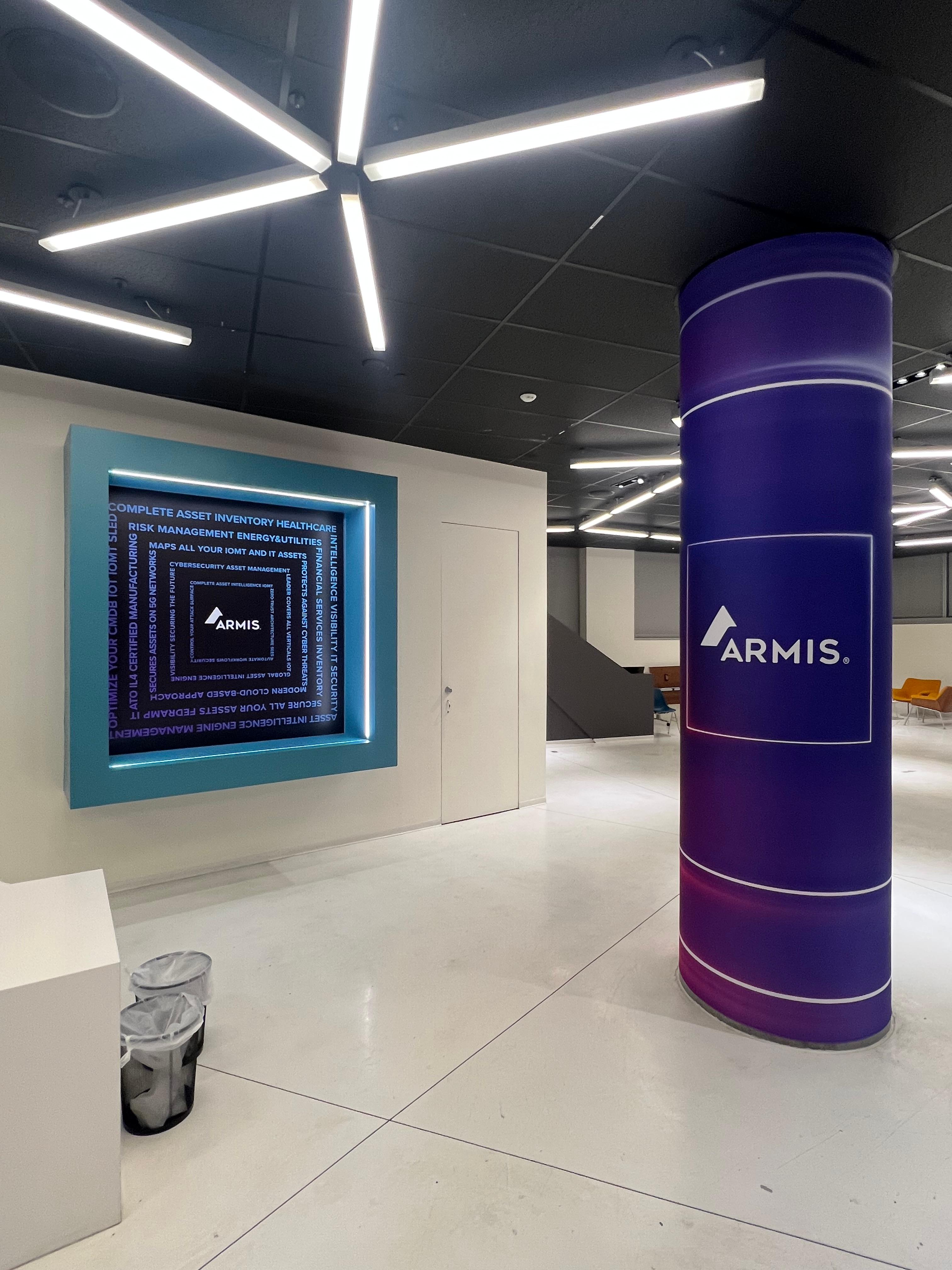 #armis, #rsaconference2023 #eventgraphics, #immersivegraphics, #environmentalgraphics, #surprisegraphics
BarkerBlue Create specializes in event display graphics of all kinds including event graphics to help event teams draw guests, create immersive experiences, and aid wayfinding. Click the below button to contact us for reimagining your event experience.