Surprise! Here are the answers to last week's BarkerBlue Mystery Graphic.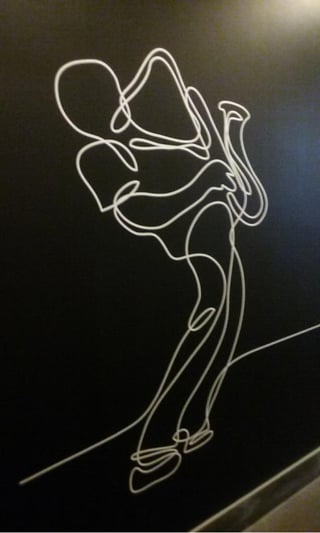 This cool saxophonist visual appears in San Francisco at this address: 2 Shaw Alley, located in the Financial District.
The graphics display is made of b) Wall Vinyl (choice of answers below). Yep, I could have sworn it was made of Neon Lights, but click on Wall Vinyl link above and see just how versatile it can be!)
a) Bendable Neon Lights
b) Wall Vinyl
c) Sculpture Wire
Thank you to those who submitted their guess for the BarkerBlue Mystery Graphic!
Check back on our blog on Thursdays to see our next BarkerBlue Mystery Graphic and try your hand at solving the mystery. Click the Subscribe to Our Feeds button on our blog page and never miss another weekly Mystery Graphic.