This technology client takes new office space for their growing team. BarkerBlue helps to add brand elements at reception and throughout employee-facing areas. Simple use of their logo indicia alone and in a step and repeat pattern acts both as formal brand and decor.
Graphics are produced and installed by BarkerBlue Create.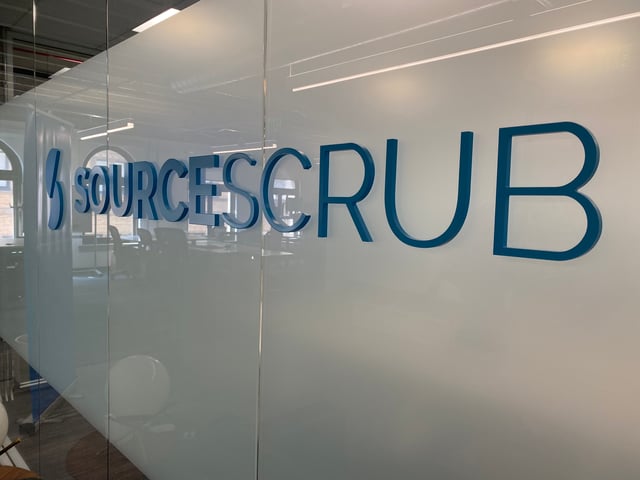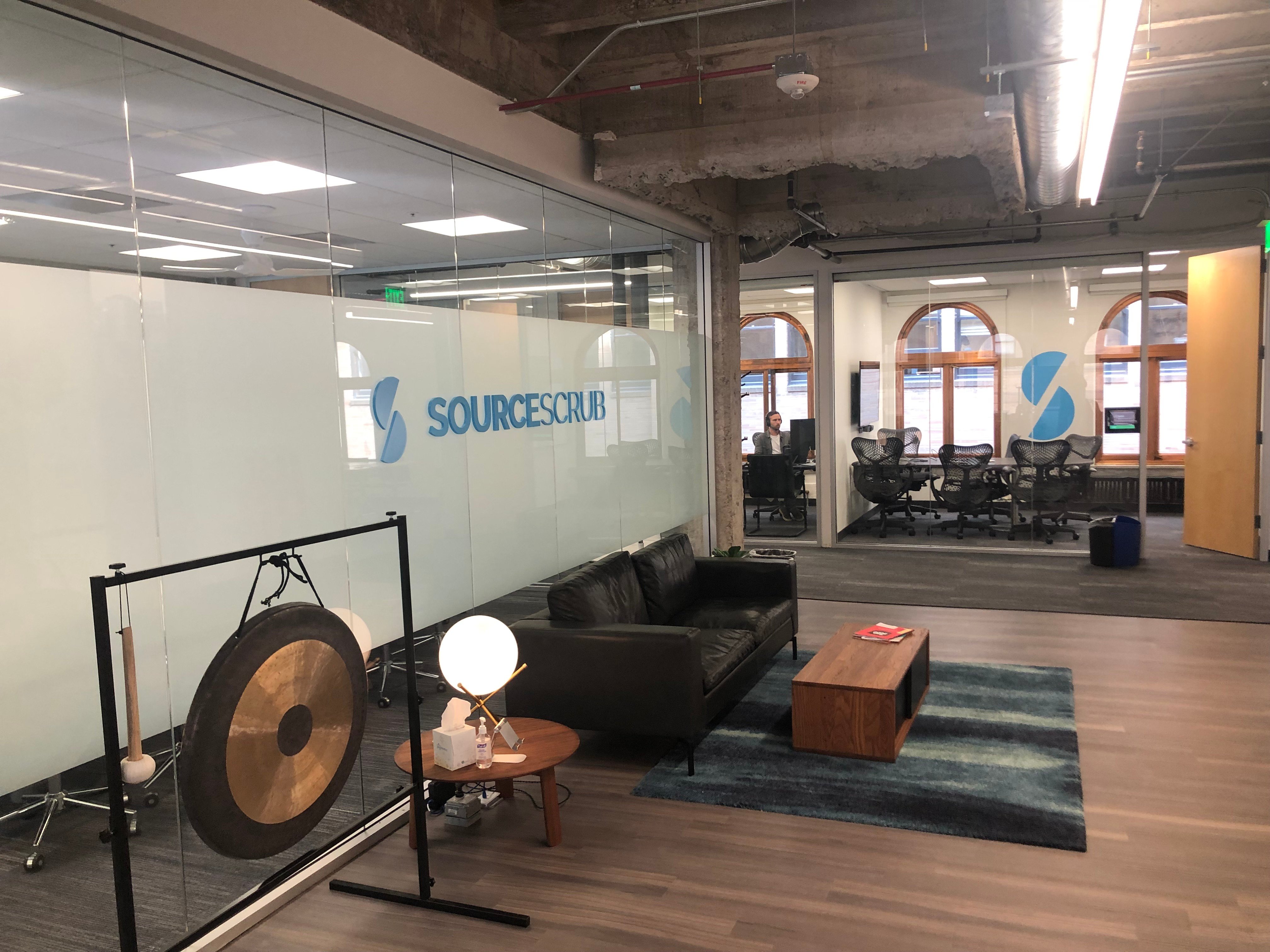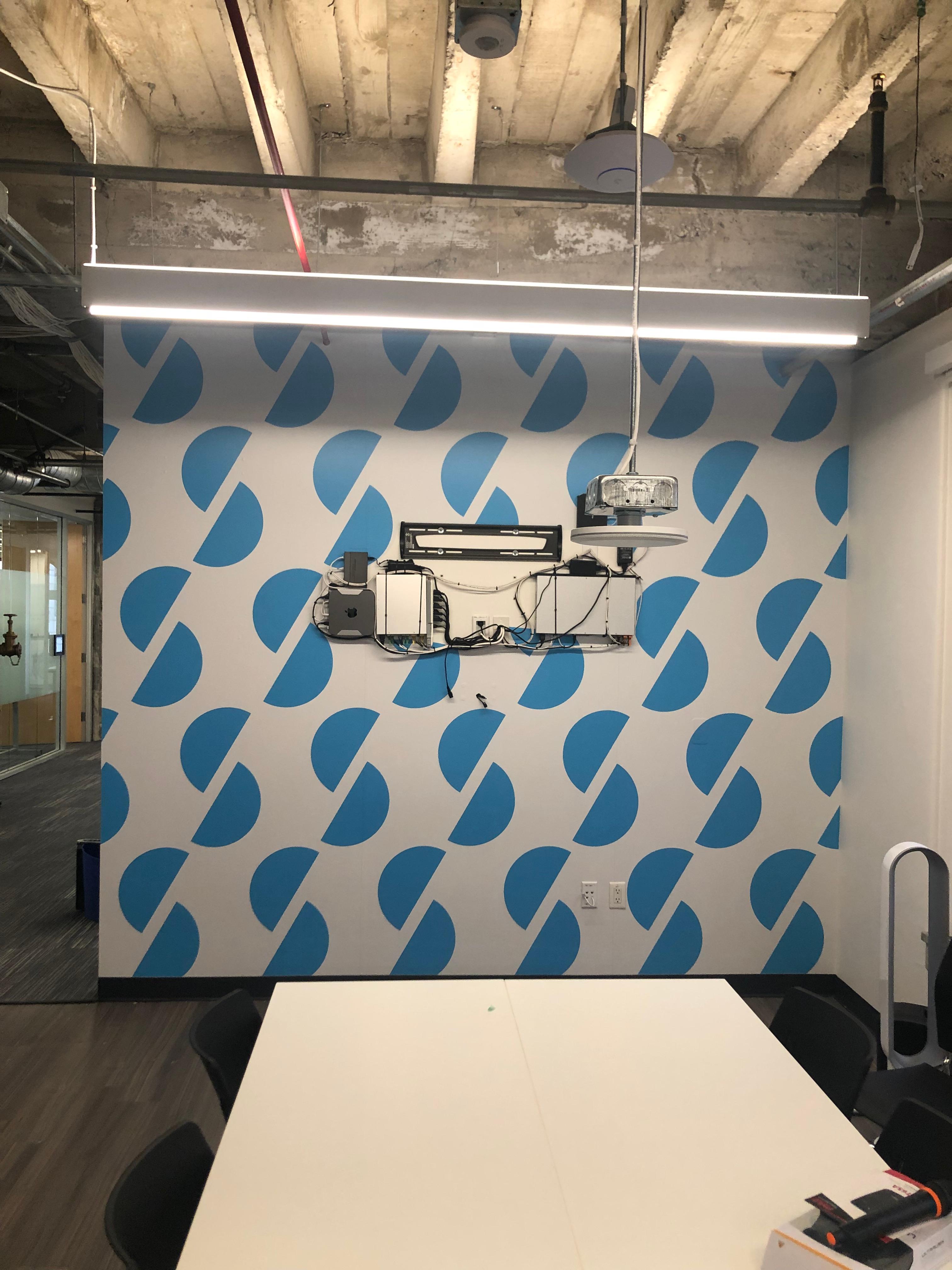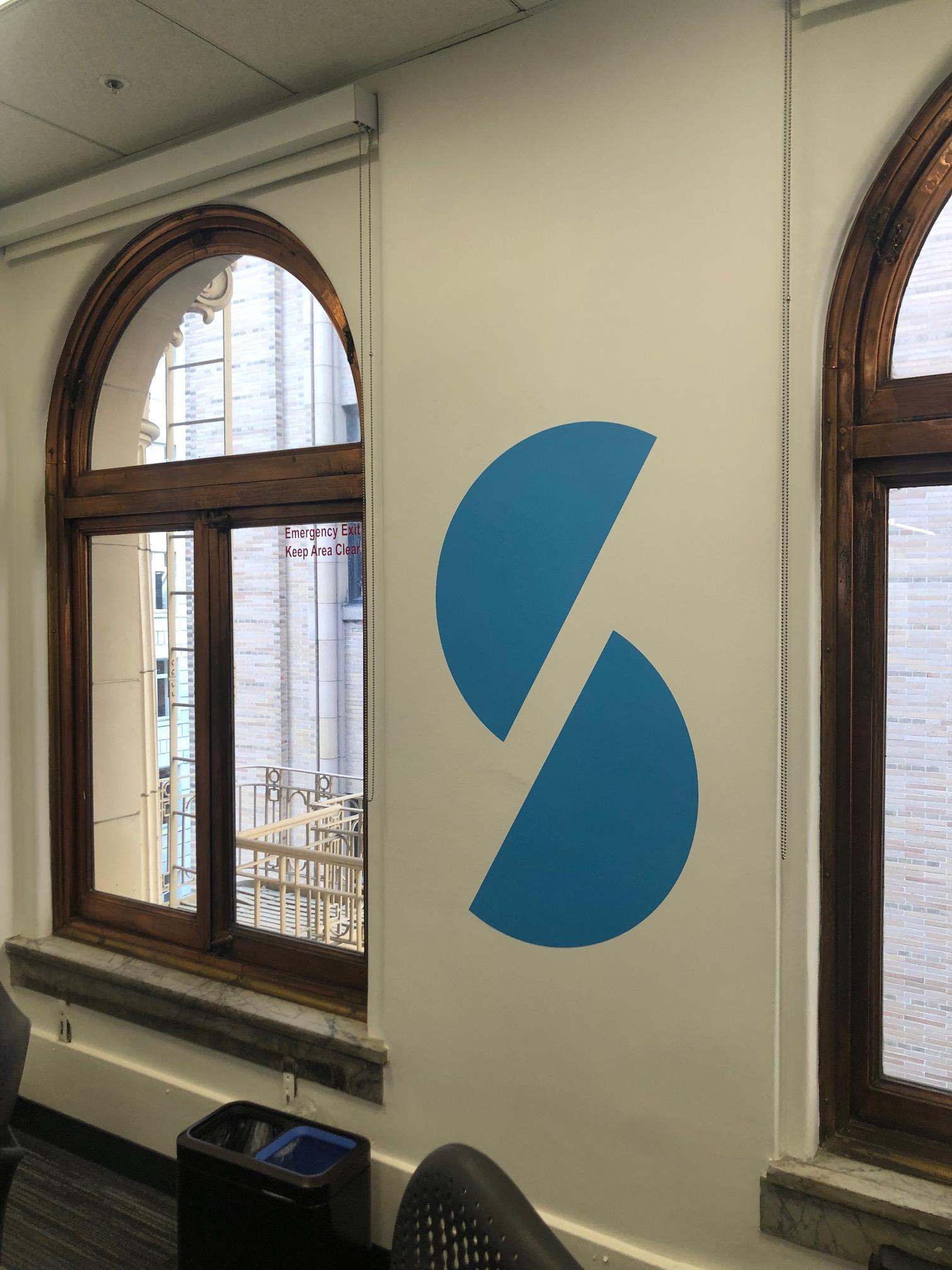 BarkerBlue Create specializes in large and small format display graphics of all kinds including environmental graphics to help clients connect people with space. Click the below button to contact us for reimagining your business.