This Silicon Valley stalwart and their design agency call on BarkerBlue for refresh brand extension into their Customer Briefing Center spaces. Using custom Tension Fabric Frame and graphics systems, the graphics 'free float' and help anchor the different spaces.
Graphics are produced and installed by BarkerBlue Create.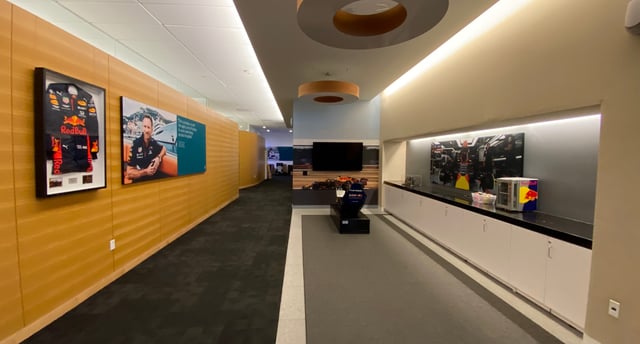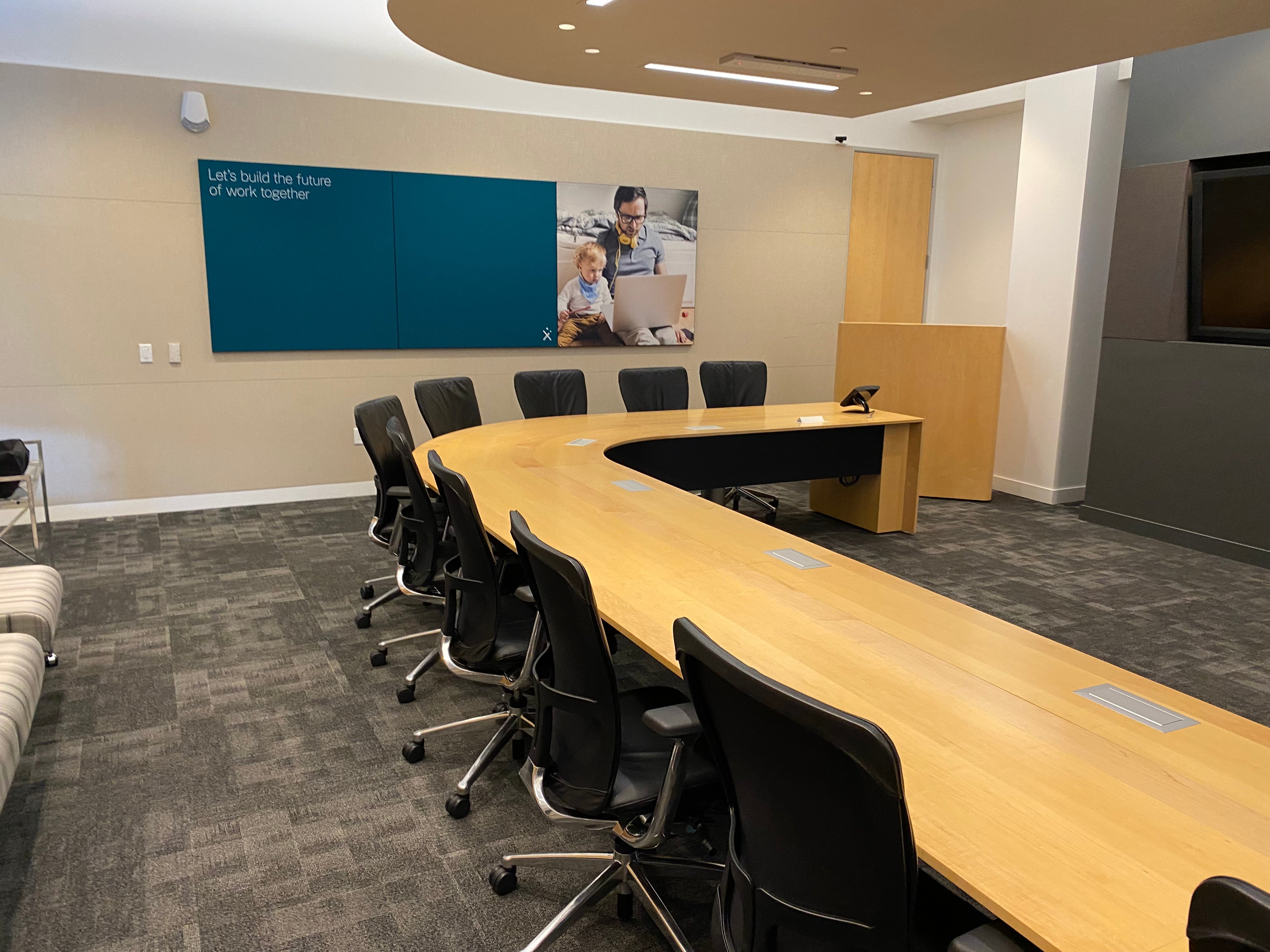 BarkerBlue Create specializes in large and small format display graphics of all kinds including environmental graphics to help clients connect people with space. Click the below button to contact us for reimagining your business.