In anticipation of the return of students for the fall semester - the resident fellow and school program manager needed to add amenities. They leveraged a refreshed 'brand', tagline messaging, inspirational quotes and student project photos as graphics for interior spaces. Lounge and kitchen areas, stairwell landings and admin office spaces received the updated graphics.
The students and staff are invigorated by the visuals. Acting as a reminder that they are part of a larger team and community.
There are visual opportunities throughout these types of shared living quarters for delivering this type of high-impact experience. Are you leveraging your visual assets in your physical spaces?
Graphics are produced and installed by BarkerBlue Create.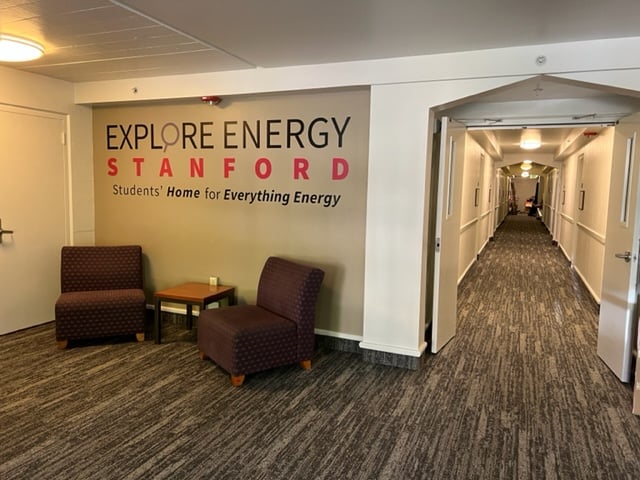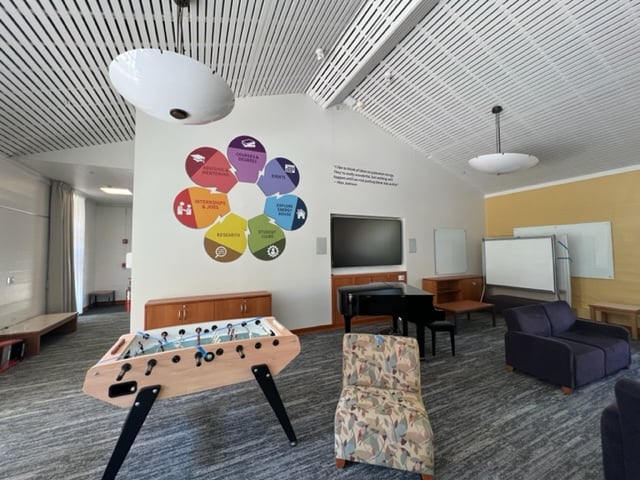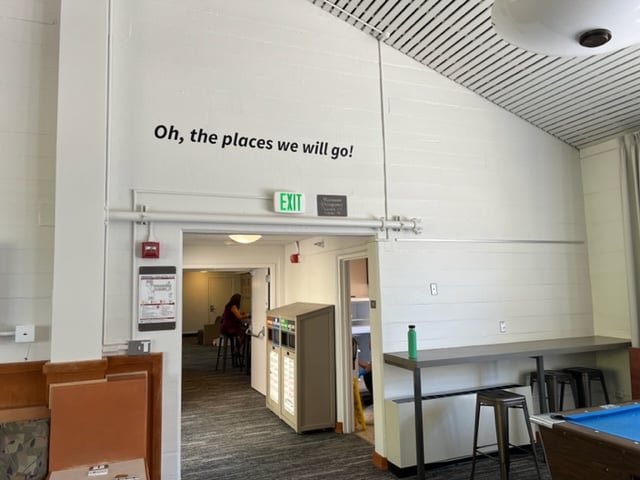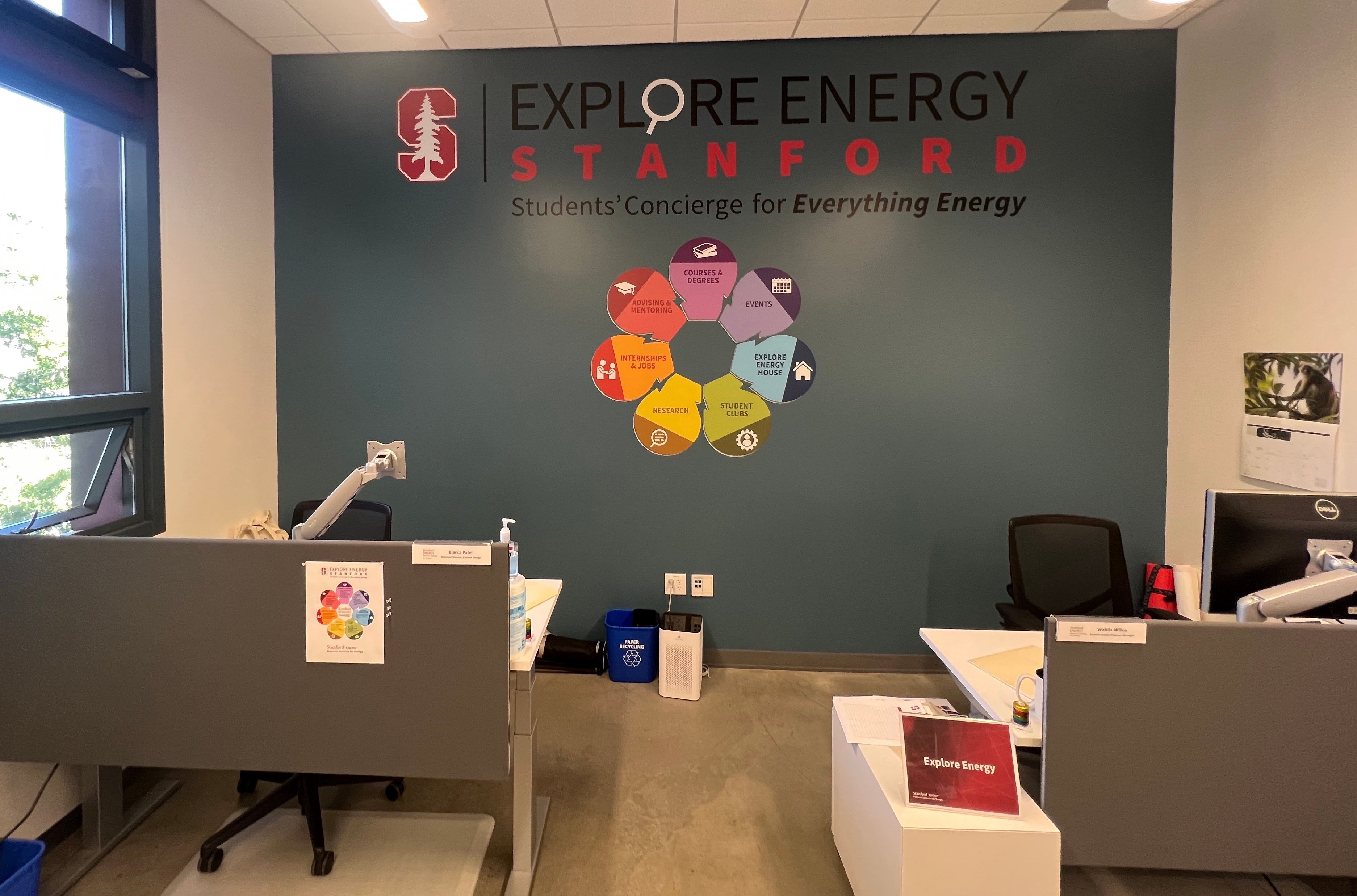 #StanfordUniversity #PrecourtInstituteforEnergy, #dormgraphics, #digitalwallcoverings
BarkerBlue Create specializes in display graphics of all kinds including environmental graphics to help enliven living spaces, workspaces, creating immersive experiences, and to aid wayfinding. Click the below button to contact us for reimagining your physical space experience.