BarkerBlue collaborated with the interior design and facilities teams to produce and install supersized wall murals for this pharmaceutical companies' NEW building. The rich colors and natural images bring strong visuals to these employee breakrooms.
The oversized enlargements required special imaging and up-rez techniques - executed perfectly by the BarkerBlue imaging team.
Graphics are produced and installed by BarkerBlue Create.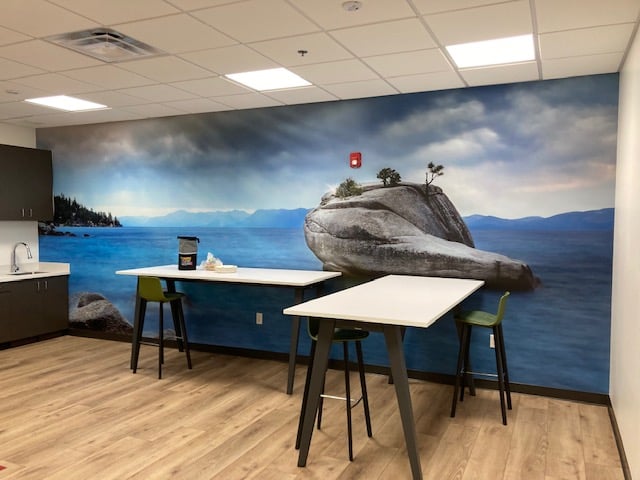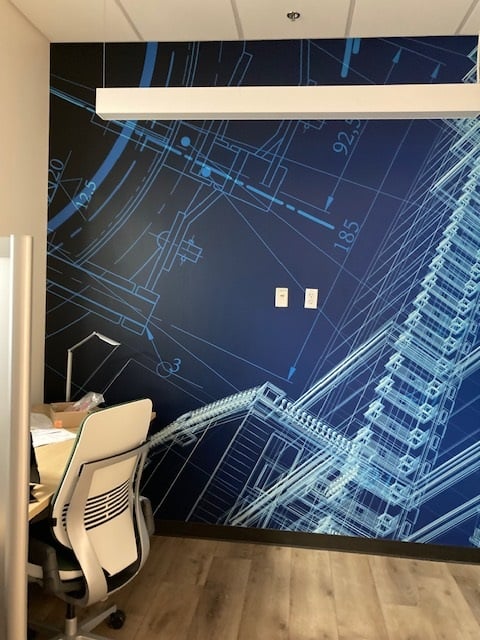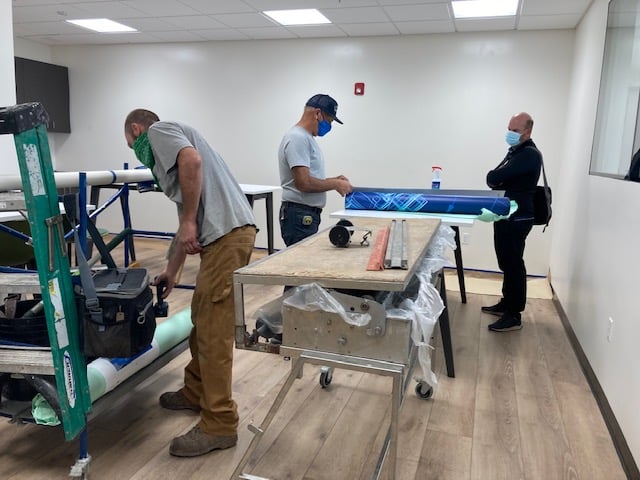 BarkerBlue Create specializes in large and small format display graphics of all kinds including safety signage to help clients move forward together. Click the below button to contact us for reimagining your business.