Bay Area based Family House serves as a home away from home for families of children with cancer and other life-threatening illnesses by providing physical comfort and emotional support, free from financial concerns.
BarkerBlue was pleased to help with Environmental Graphics at their recent annual gala. Graphics included large photo-opp backdrops, podium wrap graphics and wall mounted photos. The branding reminds the attendees of the purpose and the photography acknowledges the community reach.
Graphics are produced and installed by BarkerBlue Create.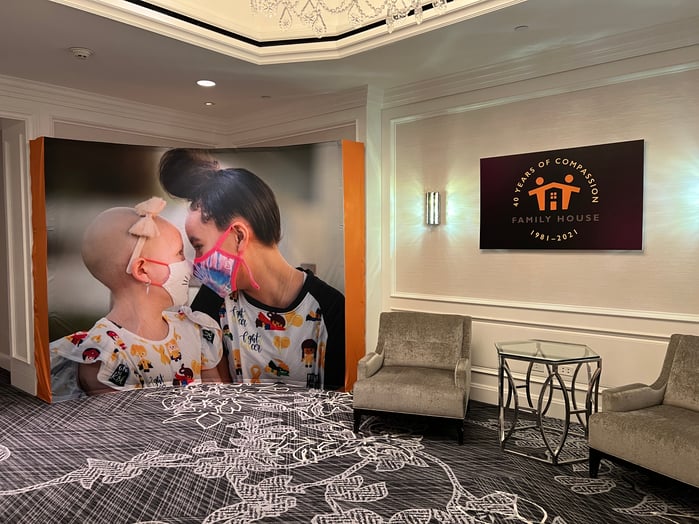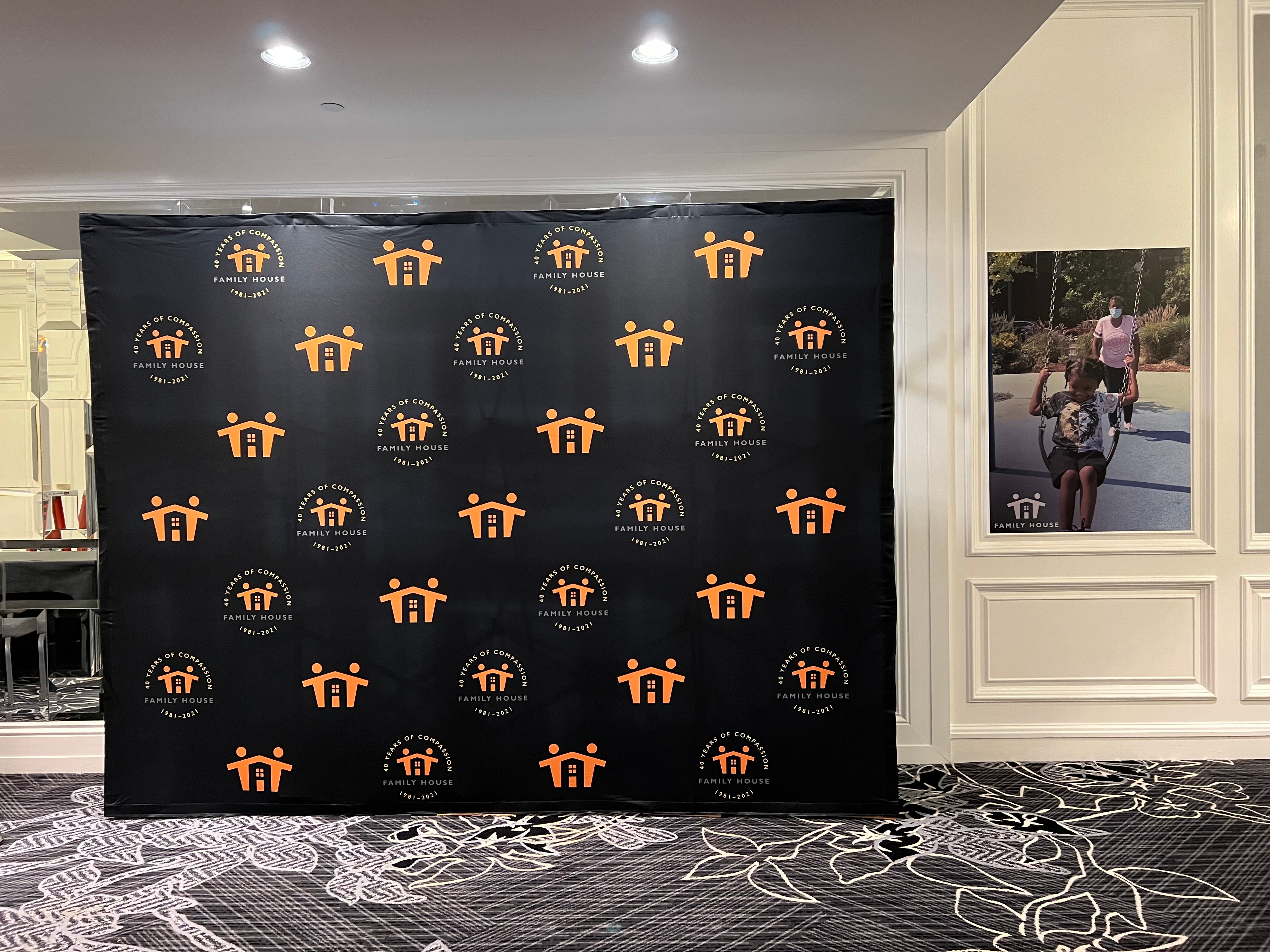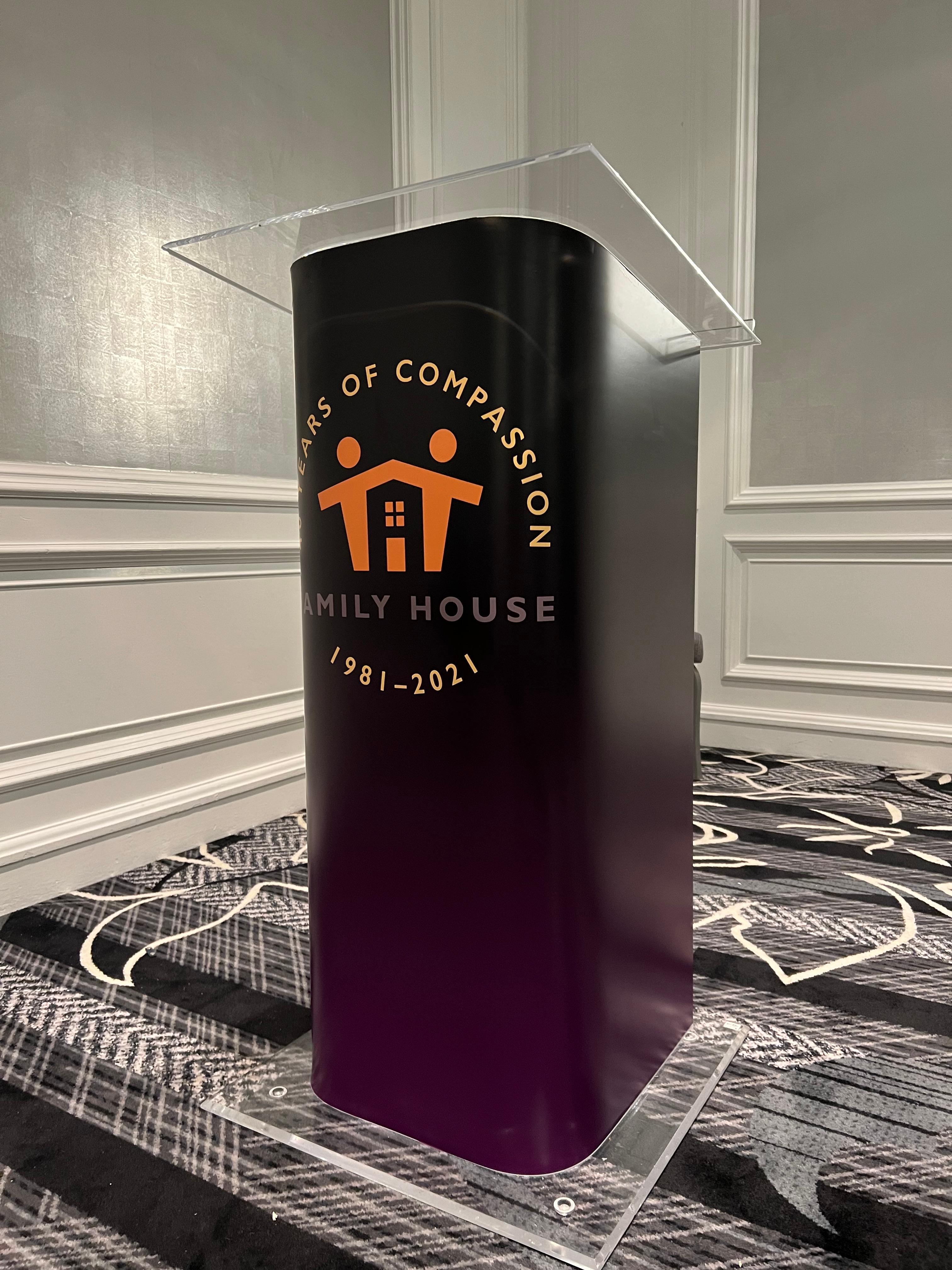 #FamilyHouse, #eventgraphics, #immersivegraphics, #environmentalgraphics
BarkerBlue Create specializes in event display graphics of all kinds including environmental graphics to help event teams draw guests, create immersive experiences, and aid wayfinding. Click the below button to contact us for reimagining your event experience.