For the Welcome Center public space - BarkerBlue was asked for help with custom wallcoverings. The wallcoverings included a floral motif - emulating the exterior surrounds and interior finishes. The wallcoverings moved to ceiling surfaces to help to envelop the spaces.
Are you making the most of blank walls in your public spaces? There are lost oppotunites in creating immersive spaces.
Graphics are produced and installed by BarkerBlue Create.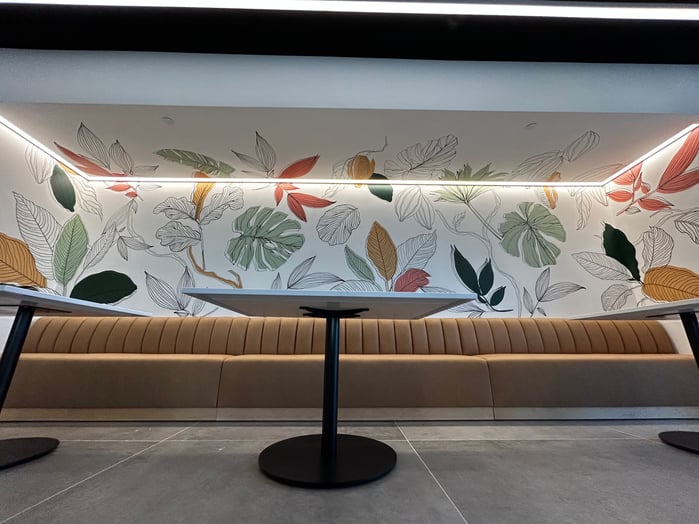 #welcomecentergraphics, #immersivegraphics, #environmentalgraphics, #customwallgraphics
BarkerBlue Create specializes in display graphics of all kinds including environmental graphics to create immersive experiences, and add the finishing touch. Click the below button to contact us for reimagining your welcome center experience.