This custom mural just installed in the Elevator Lobby area of the executive floor of technology client. The Bay Area themed space includes finishes, materials and visuals representing the Bay Area and Northern California. Natural tones - browns, greens, blues are reflected in the paint, carpet and furniture selections. Conference room tables are made from old growth redwood.
The visuals using this Golden Gate Bridge and others. Photo selection reached beyond the cliche - recognizable but in a different way. Full coverage floor to ceiling adds bigger than life scale.
There are visual opportunities throughout the physical workspace for delivering this type of high-impact experience. Are you leveraging your workplace spaces?
Graphics are produced and installed by BarkerBlue Create.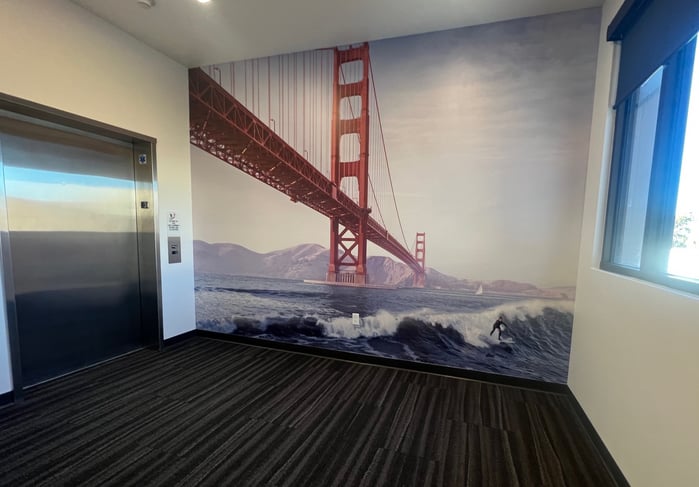 #GoldenGateBridge #Bayer, #officegraphics, #digitalwallcoverings
BarkerBlue Create specializes in event display graphics of all kinds including environmental graphics to help enliven workspaces, create immersive experiences, and aid wayfinding. Click the below button to contact us for reimagining your workplace experience.