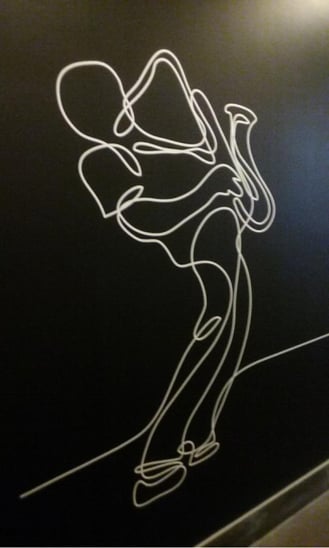 Can You Guess this BarkerBlue Mystery Graphic?
This cool saxophonist visual appears in San Francisco at this address _________________.
The graphics display is made of _____________________ (choose one of the following materials).
a) Bendable Neon Lights
b) Wall Vinyl
c) Sculpture Wire
Reply with your Fill-in-the-Blank Answers in the Blog Comments below. Include: 1) Address location of the display 2) Your guess of the display materials (a, b or c). Check our blog next week for the answer, plus our next BarkerBlue Mystery Graphic.