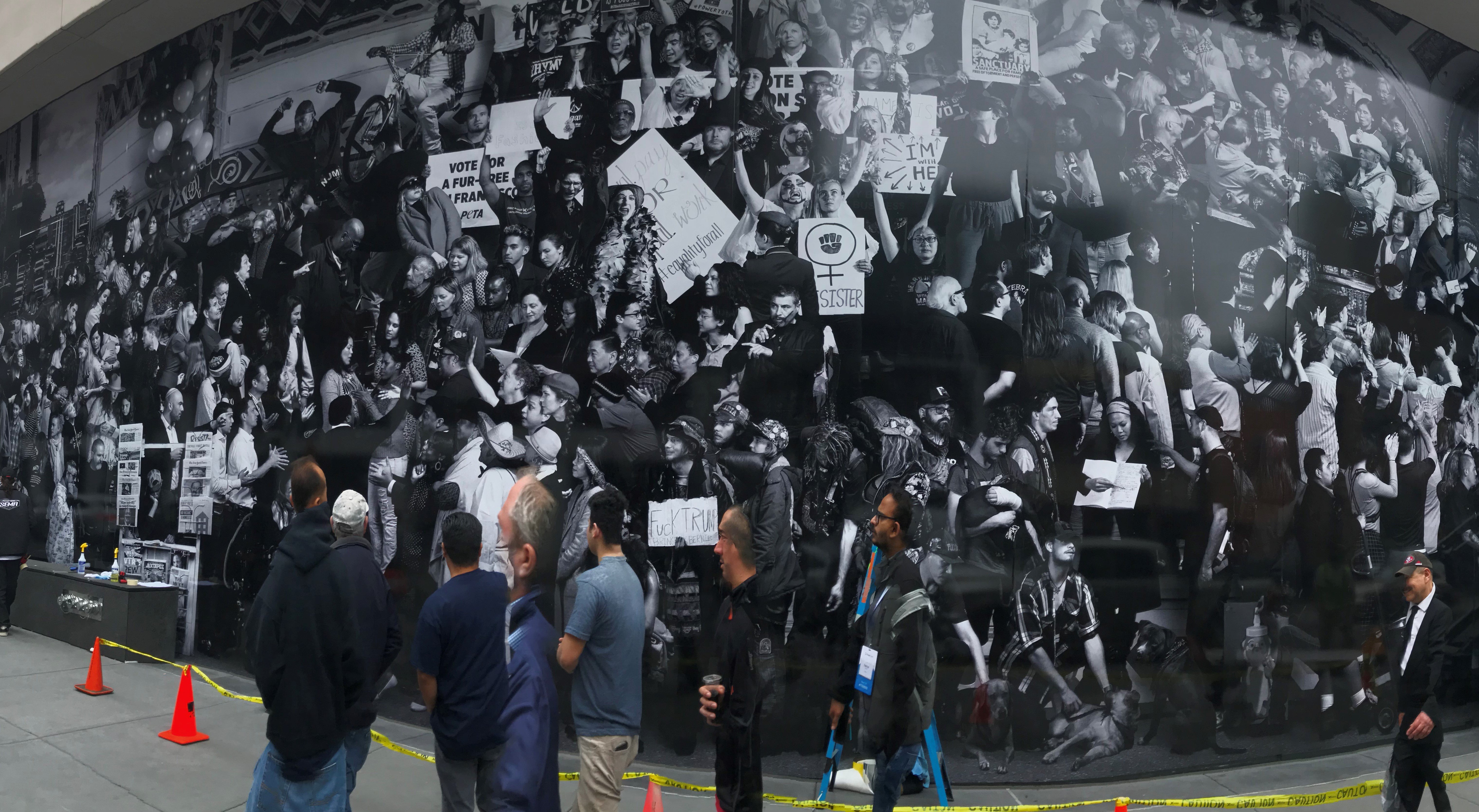 The Chronicles of San Francisco, by internationally recognized artist JR, captures the unique, diverse, and exceptional character of the people of SF, as most residents call it.
"Over the course of two months in early 2018, the artist set up a mobile studio in twenty-two locations around San Francisco, where he filmed and interviewed nearly twelve hundred people from across the city's multifaceted communities. In the completed work, a digital mural scrolls across a seamless bank of screens, bringing together the faces and untold stories of the people we encounter every day. Presented in SFMOMA's soaring Roberts Family Gallery, this work is free and accessible to the public." (https://sfmoma.org/exhibition/jr/)
JR's work was inspired by the historic murals of Diego Rivera completed in San Francisco in 1931. Similar to Rivera, JR wanted his artwork to capture the voice of the people, but including a full range of the diversity of the city.
His photographic mural includes well-known public figures like California Governor Gavin Newsom and Golden State Warriors basketball star Draymond Green. However, it also depicts members of the SF Gay Men's Chorus, doctors, homeless people, shop vendors, drag queens, protesters, kids, and other everyday San Franciscans. All this is in keeping with JR's intention to represent as many facets of the city as possible.
"The mural aims to be a picture of society, not depicting good and bad, but rather showing that both sides are present in everyone," said JR. "Every person is presented at the same size, captured with the same light. No one is more important than another." (SFMOMA)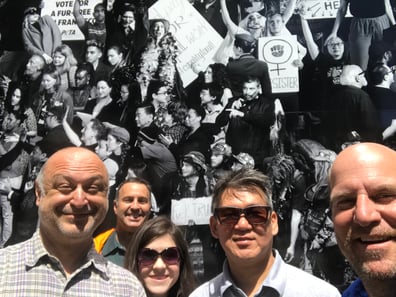 BarkerBlue proudly teamed with SFMOMA to create and install large wall graphics for this amazing exhibit. Pictured immediately above, at the JR show, is our display graphics team. As part of our quality assurance, our team members often review the finished work produced in its final display setting. See more of BarkerBlue's museum displays at: https://barkerbluecreate.com