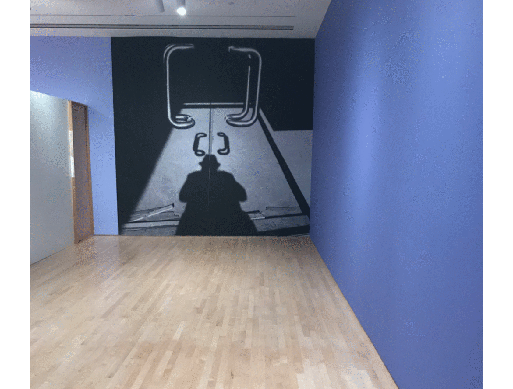 San Francisco Museum of Modern Art (SFMOMA) recently opened Traveling Light, a photo exhibition of the iconic work of American photographer Louis Stettner (on display from 10/27/18 – 5/27/19). Stettner's work is well-known for documenting everyday life and surroundings of the working class in both New York and Paris. Using both black-and-white and color images, Stettner archived the changes in culture and architecture of both cities over about 60 years of work. A limited amount of Stettner's work is also devoted to still life and landscape images, some of which is on display in the SFMOMA current exhibit.
Stettner was born and raised in Brooklyn New York but moved to Paris in 1947, after serving in the U.S. Army in World War II. In Paris he studied at the Institut des Hautes Études Cinématographiques where he became friends with influential photographer Brassai. The influence from and interest in Paris became a lifelong passion for Stettner. For the remainder of his life he traveled between Paris and New York and "developed a unique point of view that melded the boldness of American street photography with the softer humanism more characteristic of his Paris contemporaries." (sfmoma.org)
BarkerBlue worked with SFMOMA to produce and install multiple large wall graphics for the Stettner Traveling Light exhibition. This involved creating custom "adhesive backed fabric" material that delivers just the right super-matte surface texture. BarkerBlue also created and installed multiple floor to ceiling custom murals at the museum elevator landings and exhibit entrance. This required creation of custom-made museum graphics in a special Tension Fabric Frame system at the exhibit entrance. Plus, it also included creation of a custom 3-panel frame system with three large fabric sections of 7'w x 12'h installed for the display of The Boats wall covering. Learn more about BarkerBlue's customized display graphics at https://barkerbluecreate.com.