With the current upheaval in real estate, institutional and public sector organizations—like those in government, healthcare, and education—are looking for efficiencies, including ways to maximize underutilized space.
BarkerBlue partners with One Workplace space planning and interior design agency to transform a workspace.
Lucile Packard Foundation Children's Health is one such company. LPFCH expanded its footprint to accommodate more administration offices and better serve clients. BarkerBlue worked with One Workplace for space planning that included visuals that foster a sense of energy, organics, and solitude.
We produced all graphics and window films of different opacity levels based on a room's use and privacy needs. Special client areas received a nod to the history of the LPFCH with a photo mural of Lucille Packard and dimensional graphics featuring her quotes.
BarkerBlue also produced custom framed art, wallcoverings, and dimensional signage. These decor elements combined to breathe new life into the space
Graphics are produced and installed by BarkerBlue Create.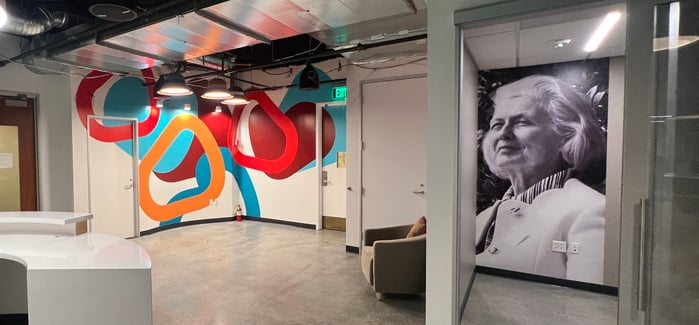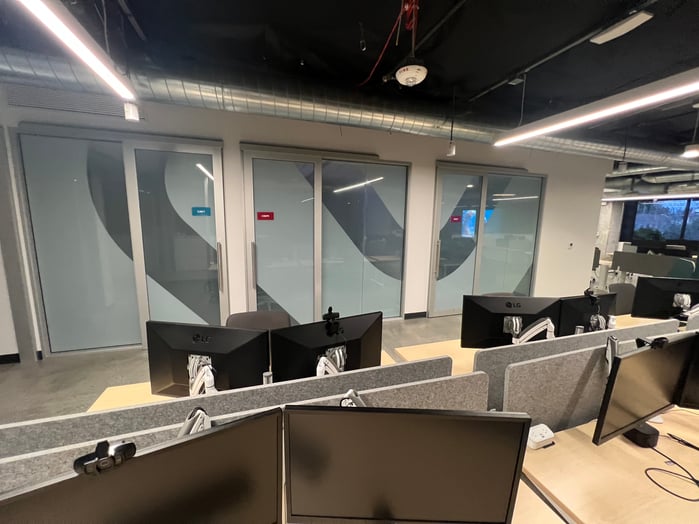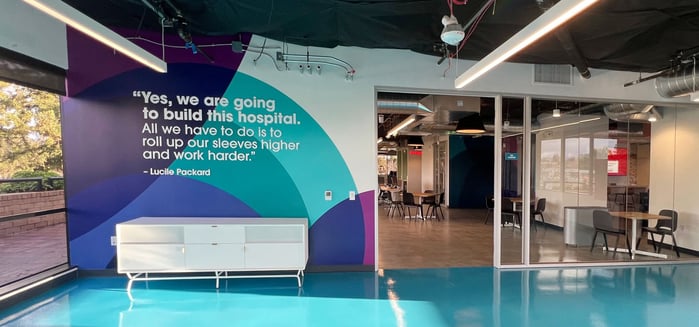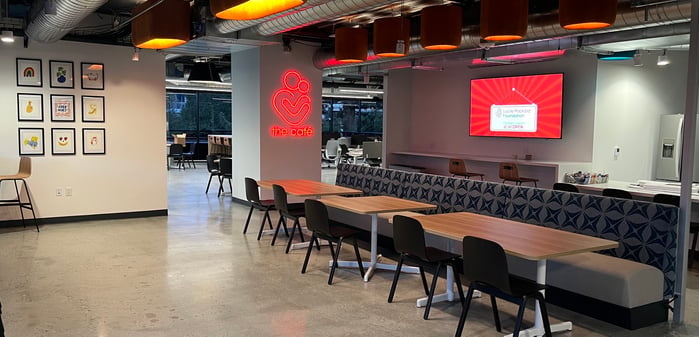 #AirProtein, #competitiveedge, #inspirationalgraphics, #officegraphics, #dimensionalsigns, #digitalwallcoverings
BarkerBlue Create specializes in display graphics of all kinds including environmental graphics to help enliven workspaces, create immersive experiences, and aid wayfinding. Click the below button to contact us for reimagining your workplace experience.