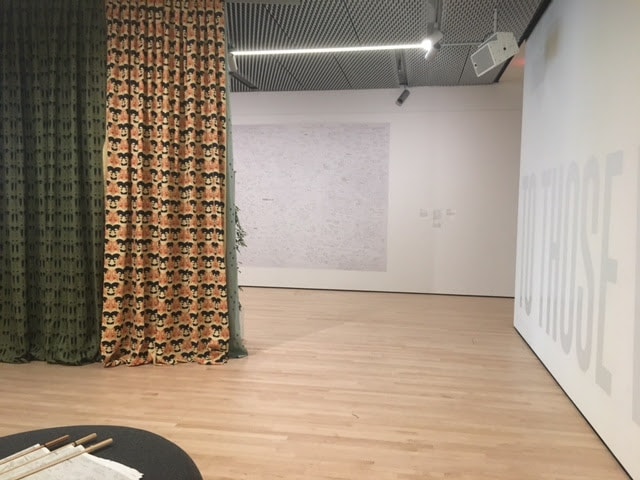 "Based on a continually evolving drawing, Revolt, They Said is a wall-sized diagram that takes the viewer through a network of 850 women who made an indelible impact on the American cultural landscape. Geyer's hand-drawn lines chart professional relationships, friendships, commitments, and alliances among Bliss, Rockefeller, Sullivan, and a vast web of artists, collectors, cultural visionaries, and social entrepreneurs. With this work, Geyer not only maps these connections, but envisions a blueprint for how social and cultural change has been and can be realized." (www.moma.org).
Because of the meaning of the work, presentation became incredibly important for the team at MoMA. BarkerBlue was called on to help ensure Geyer's work was able to be scaled perfectly to fit the SF MOMA wall. We created a textured wall vinyl that perfectly replicated parchment paper as well as ink which imitated pencil markings. I must say I personally was impressed by our production team.
Head over to SF MoMA sometime between now and November 15th, to see the work in person! Not for our sake, but to learn. The history behind Geyer's work is truly impactful and very much worth the trip to see.