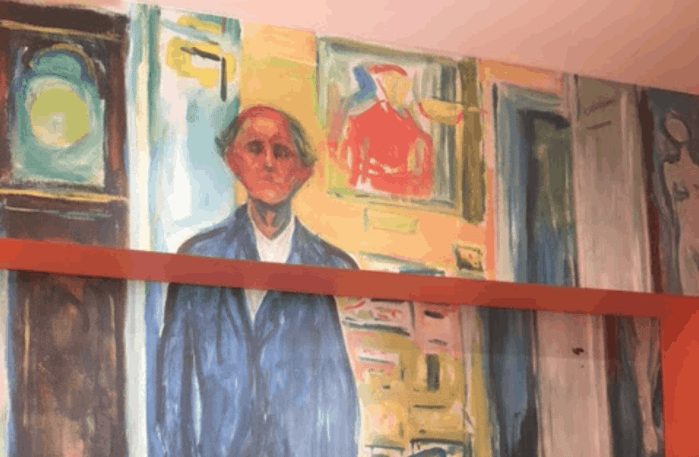 Best known for his prolific painting "The Scream," Edvard Munch was one of the founding fathers of modernism.
Yet for all his success---much of which would come in his 50's---Edvard Munch (pronounced "Moonch") could not escape suffocating despair that engulfed his life. Both his mom and sister would die from tuberculosis. Abandonment and guilt would hang over him seemingly for eternity. San Francisco Museum of Modern Art (SFMoMA) guide C. J. Feinberg called the Norwegian surrealist a "troubled man." (StarkInsider, Loni Stark, 8.17.17)
Munch's works were recently featured at SFMoMA in an exhibit titled "Flowers Shall Grow". BarkerBlue was proud to play a part in the exhibit by creating a large wall graphic display of Munch's painting "Between the Clock and the Bed". Colorful wall graphics are a beautiful and impactful way to feature a unique art installation, or welcome people into special exhibits or events.
Let BarkerBlue create graphics for your art installation, workspace or business project; learn more at https://barkerblue.com/businesses/barkerblue-create/