In anticipation of the upcoming exhibit at San Francisco Museum of Modern Art - Diego Rivera's Pan American Unity Mural - this wall mural is installed. As the display space is being prepared for the large art piece, a temporary barricade is installed. The barricade will include peek-a-boo windows, messaging and imagery to entice visitors of the upcoming exhibit.
The wall mural is produced and installed by BarkerBlue Create.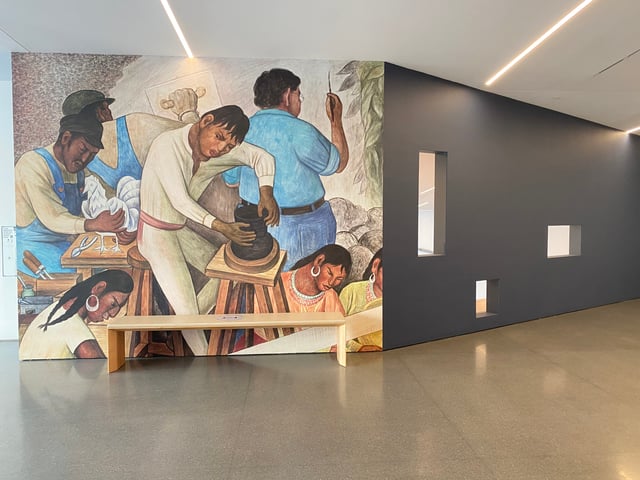 BarkerBlue Create specializes in large format display graphics of all kinds including museum graphics to help musuems promote their next exhibit openings. Click the below button to contact us for reimagining your business.