In anticipation of re-opening to the public - San Francisco Museum of Modern Art calls on BarkerBlue for safety signage. After detailed traffic plan of both museum admin and visitors travel paths, signage was designed. Wall and floor graphics at ticketing, exhibits, elevators and restrooms are produced and installed.
Graphics are produced and installed by BarkerBlue Create.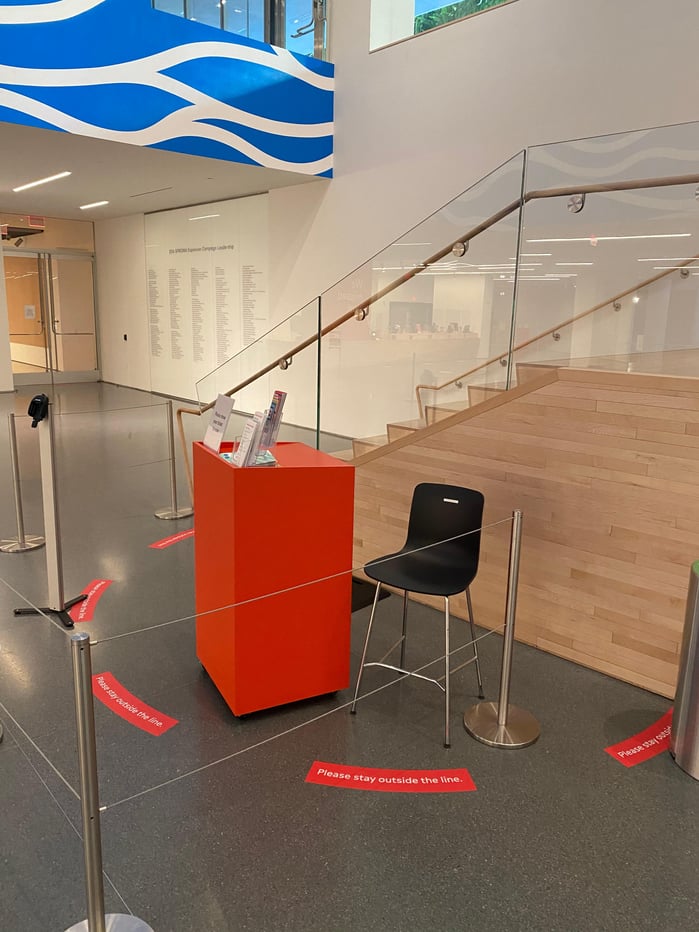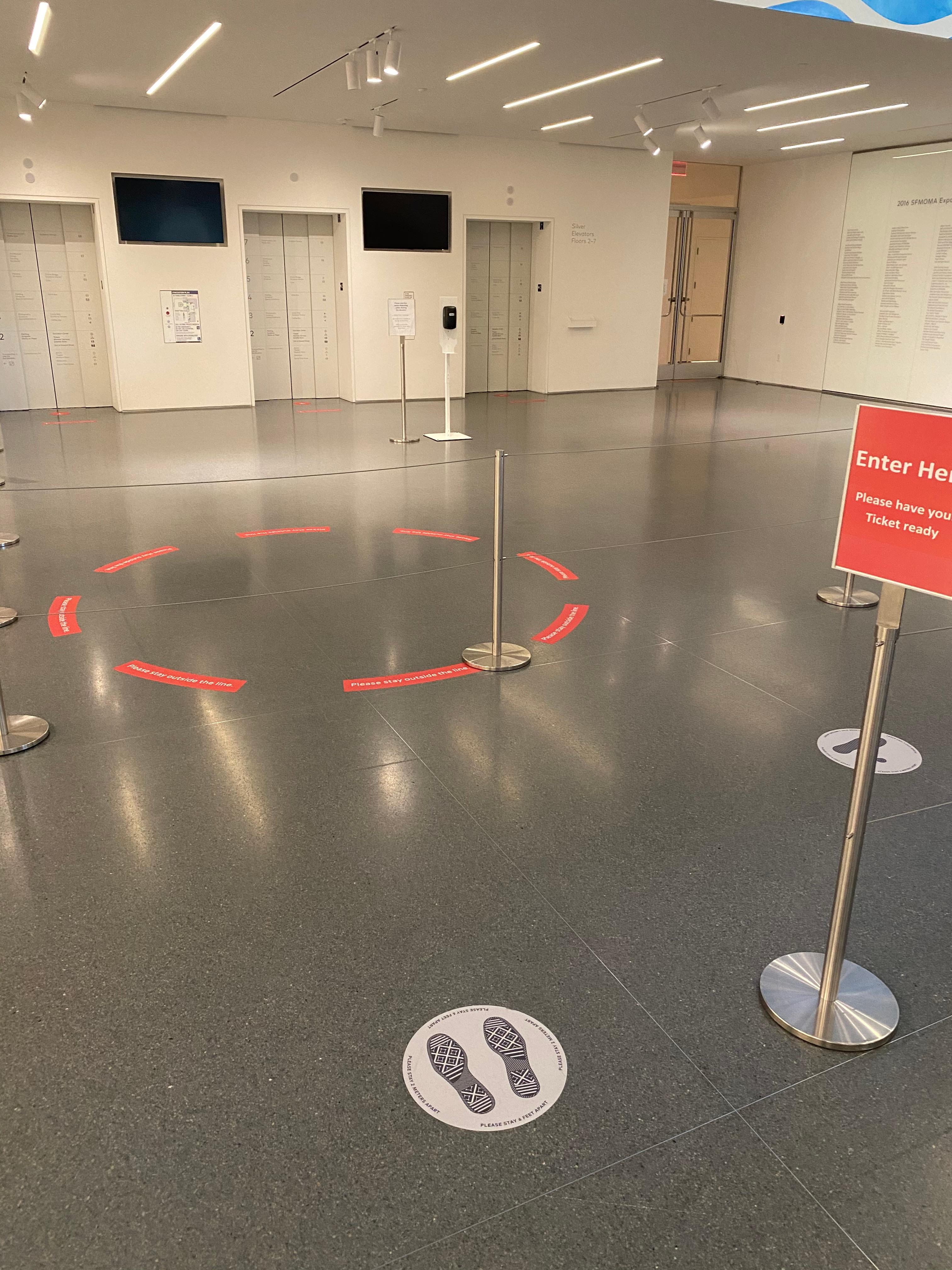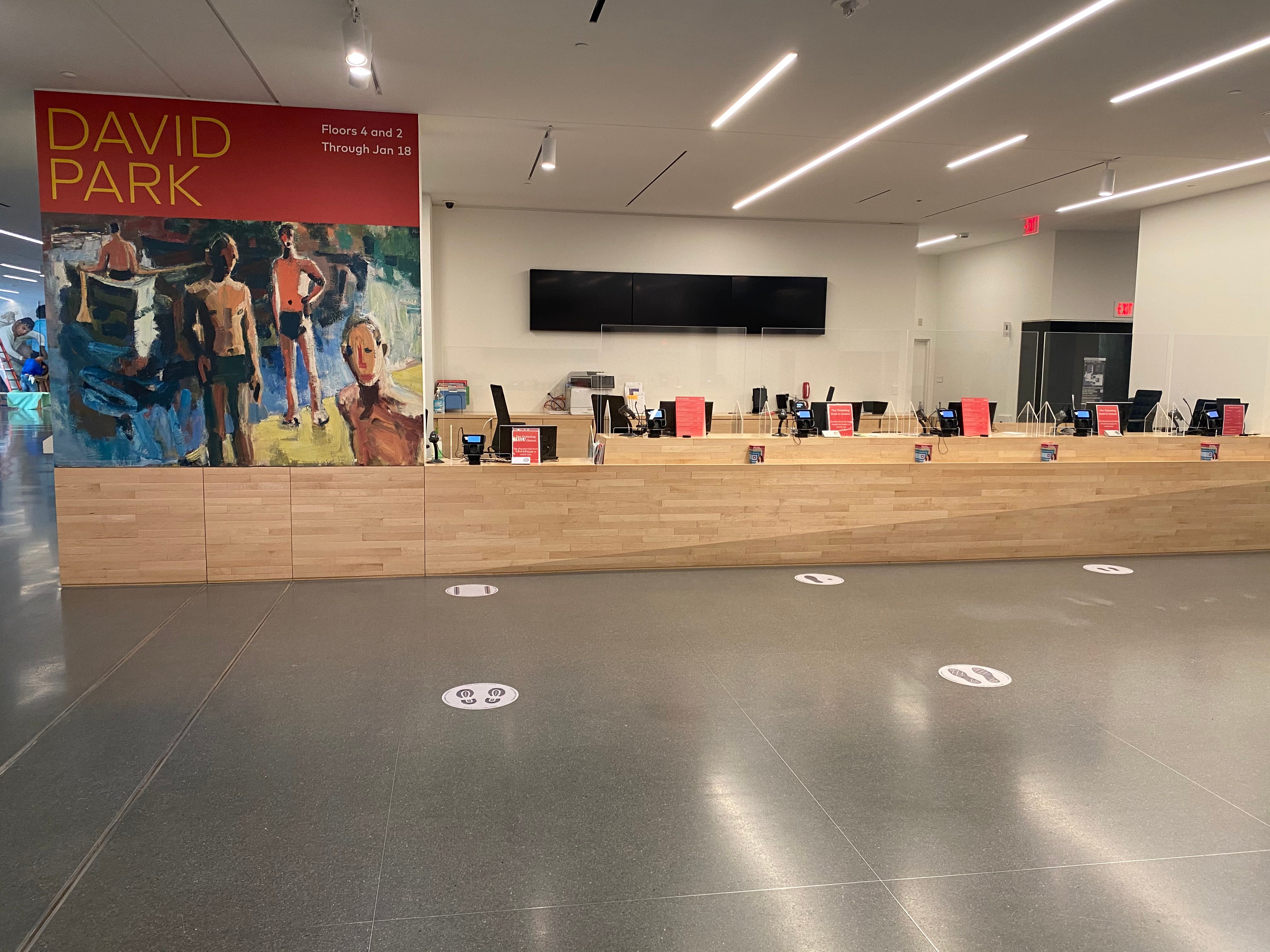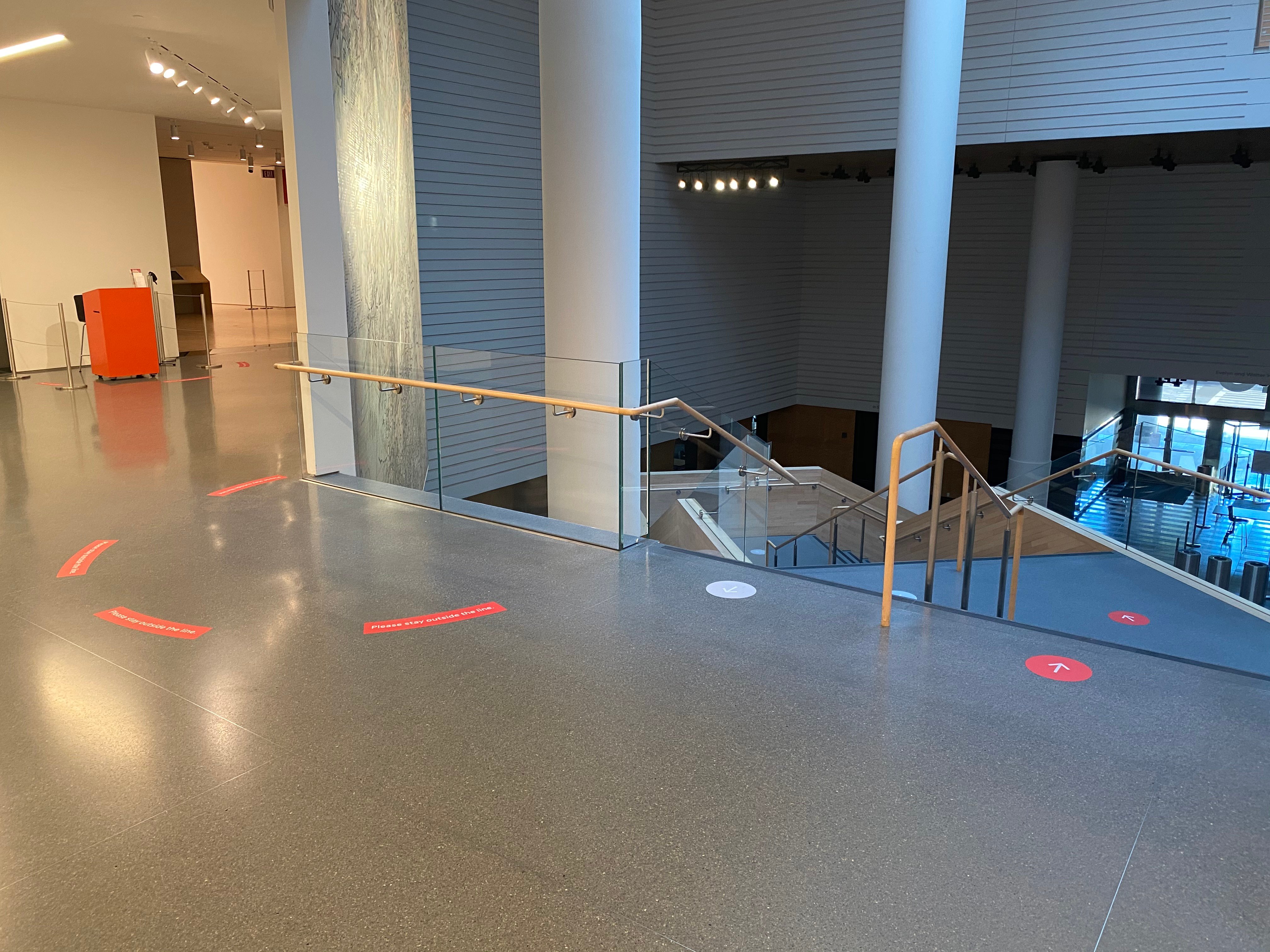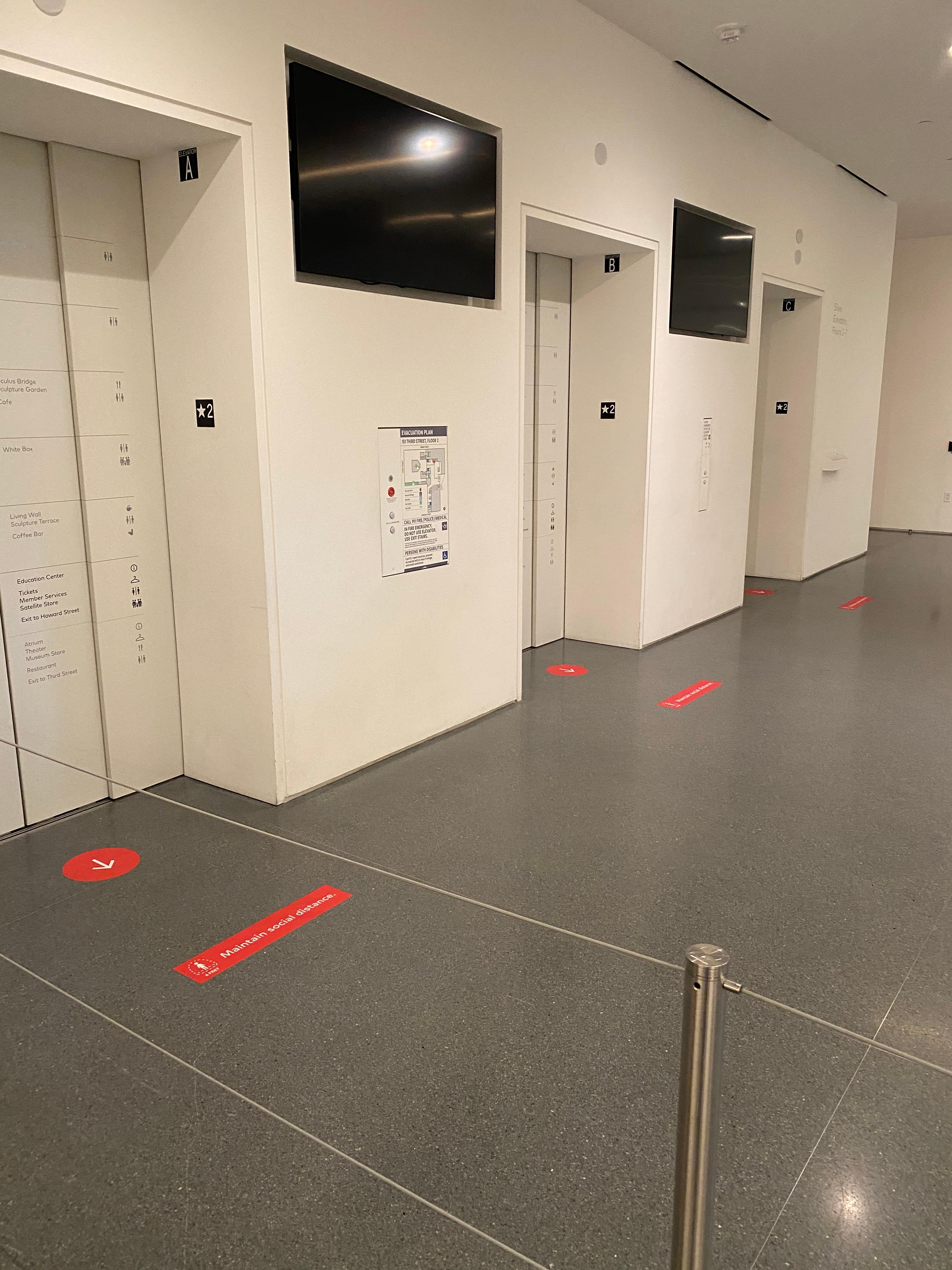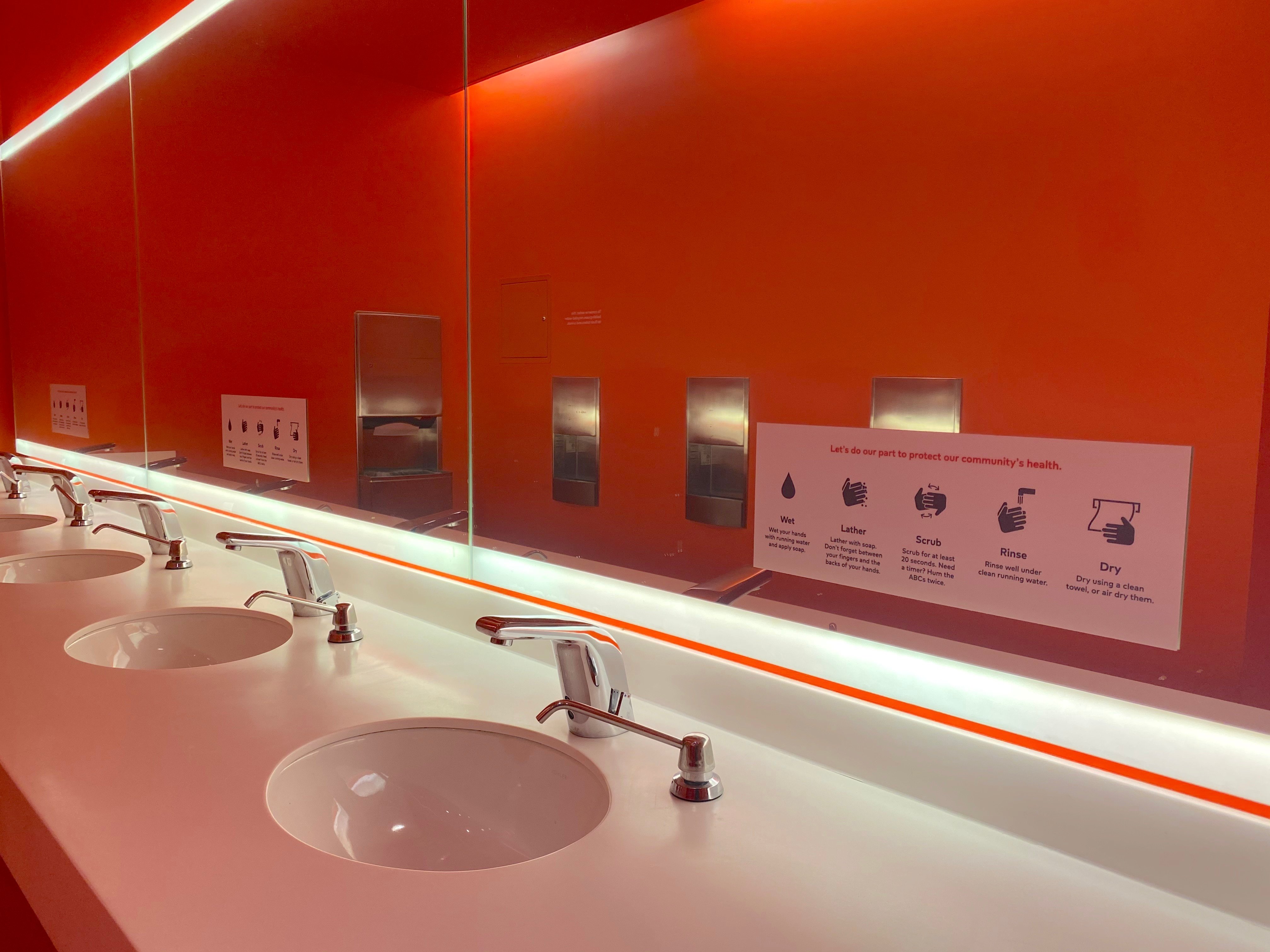 BarkerBlue Create specializes in large format display graphics of all kinds including environmental graphics to help clients refresh their spaces. Click the below button to contact us for reimagining your business.