As elementary schools open for teachers and students - BarkerBlue helps with safety signage and acrylic sneeze guards. Informational and wayfinding signage is placed throughout the multi-story building. A-Frame, door and wall signage greats all visitors and provides information on how to navigate for social distancing.
Classrooms and labs get acrylic sneeze guards at individual student and teacher desks. The elementary classrooms get oversized floor graphics including the school mascot 'Hawk' to keep constant reminder in a fun way.
Graphics are produced and installed by BarkerBlue Create.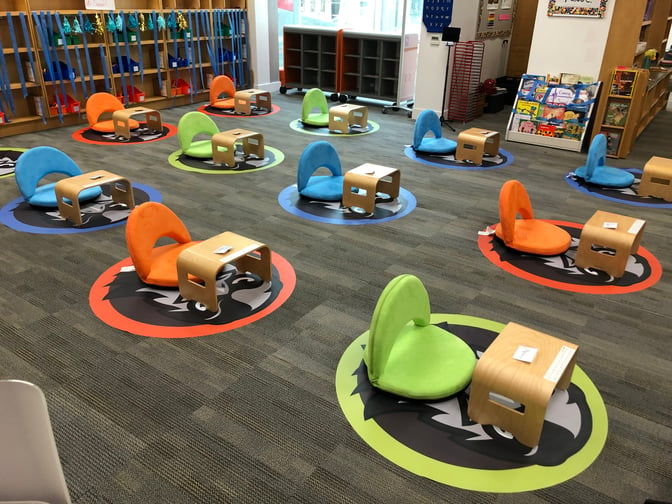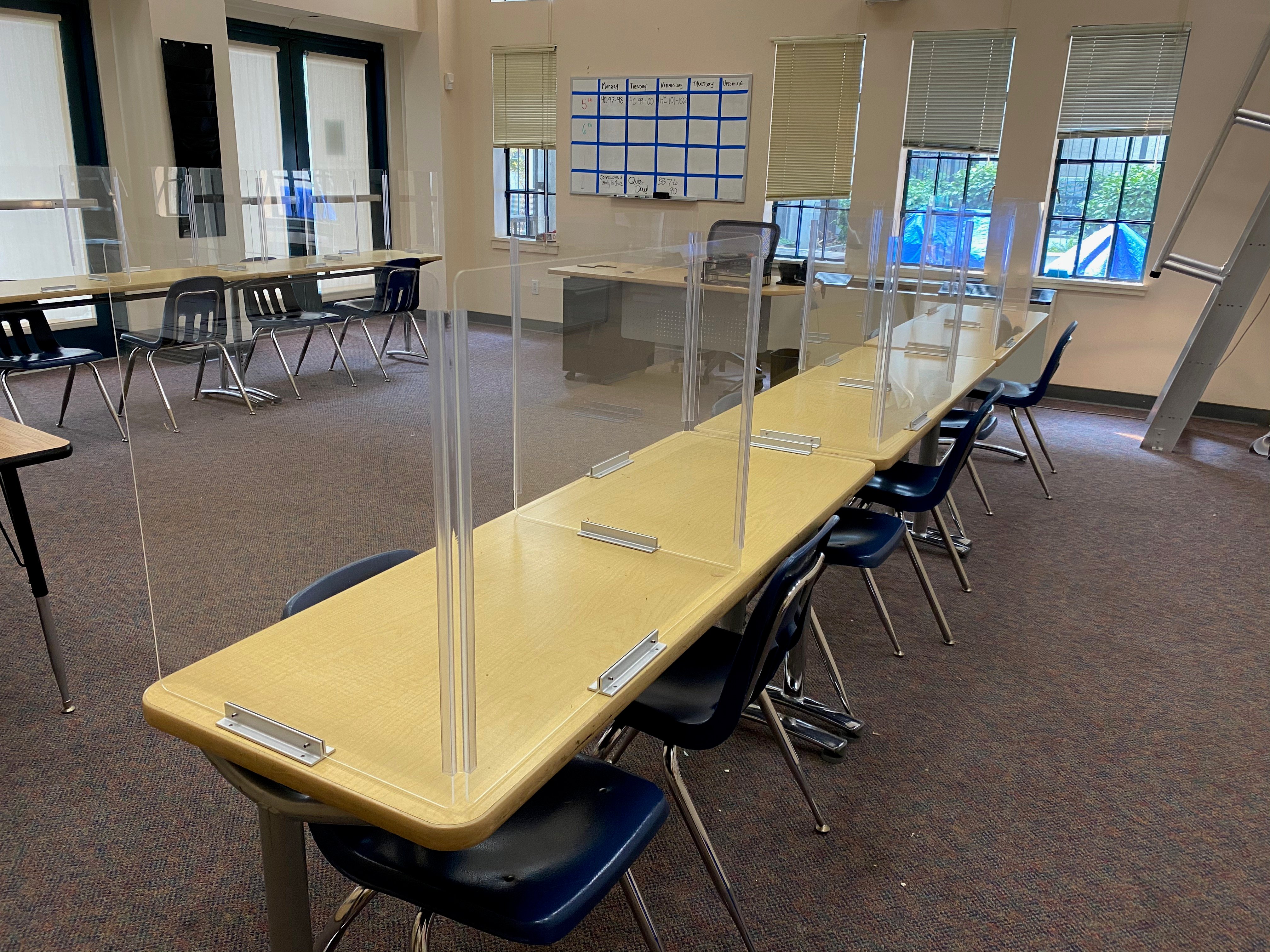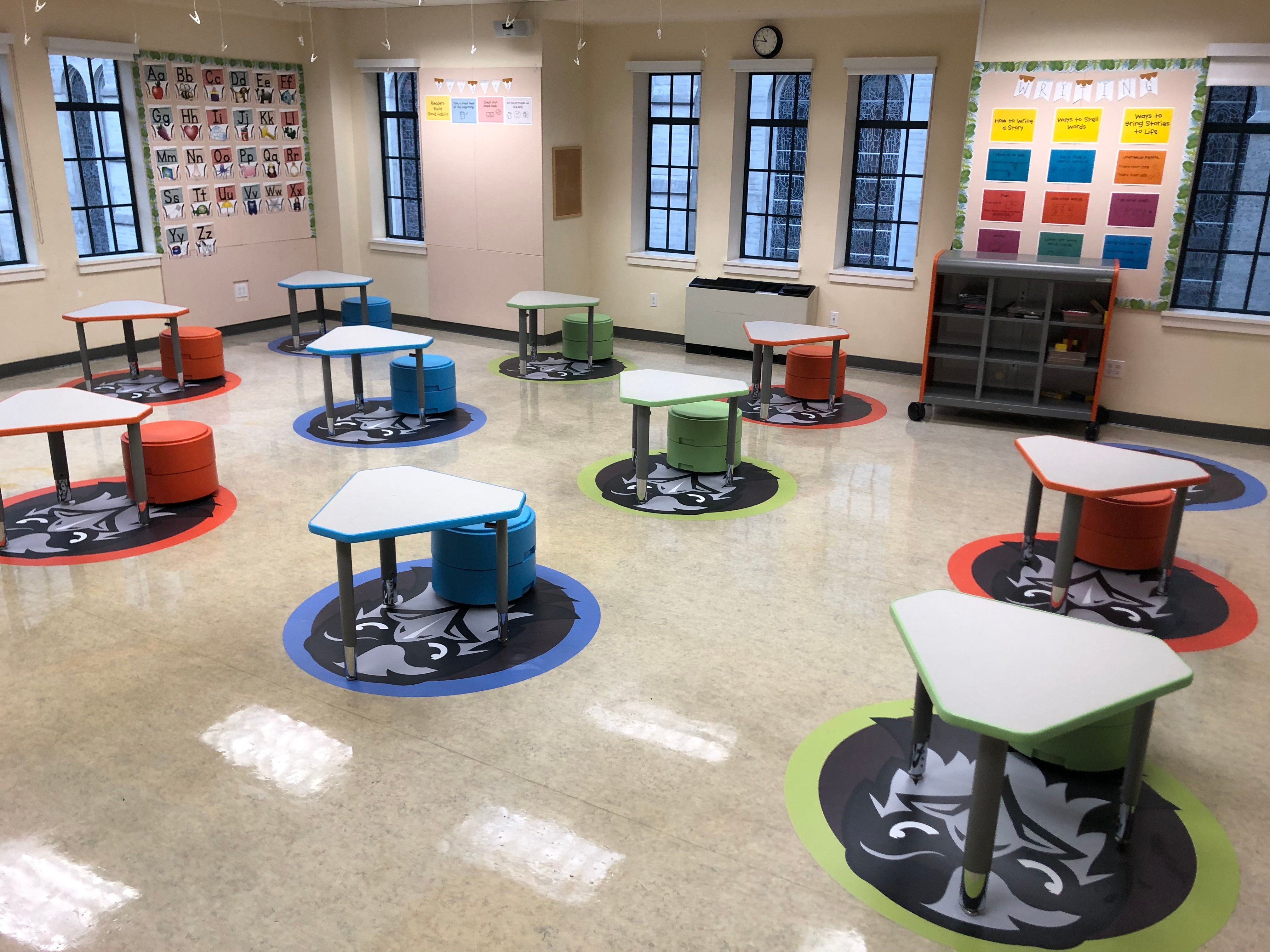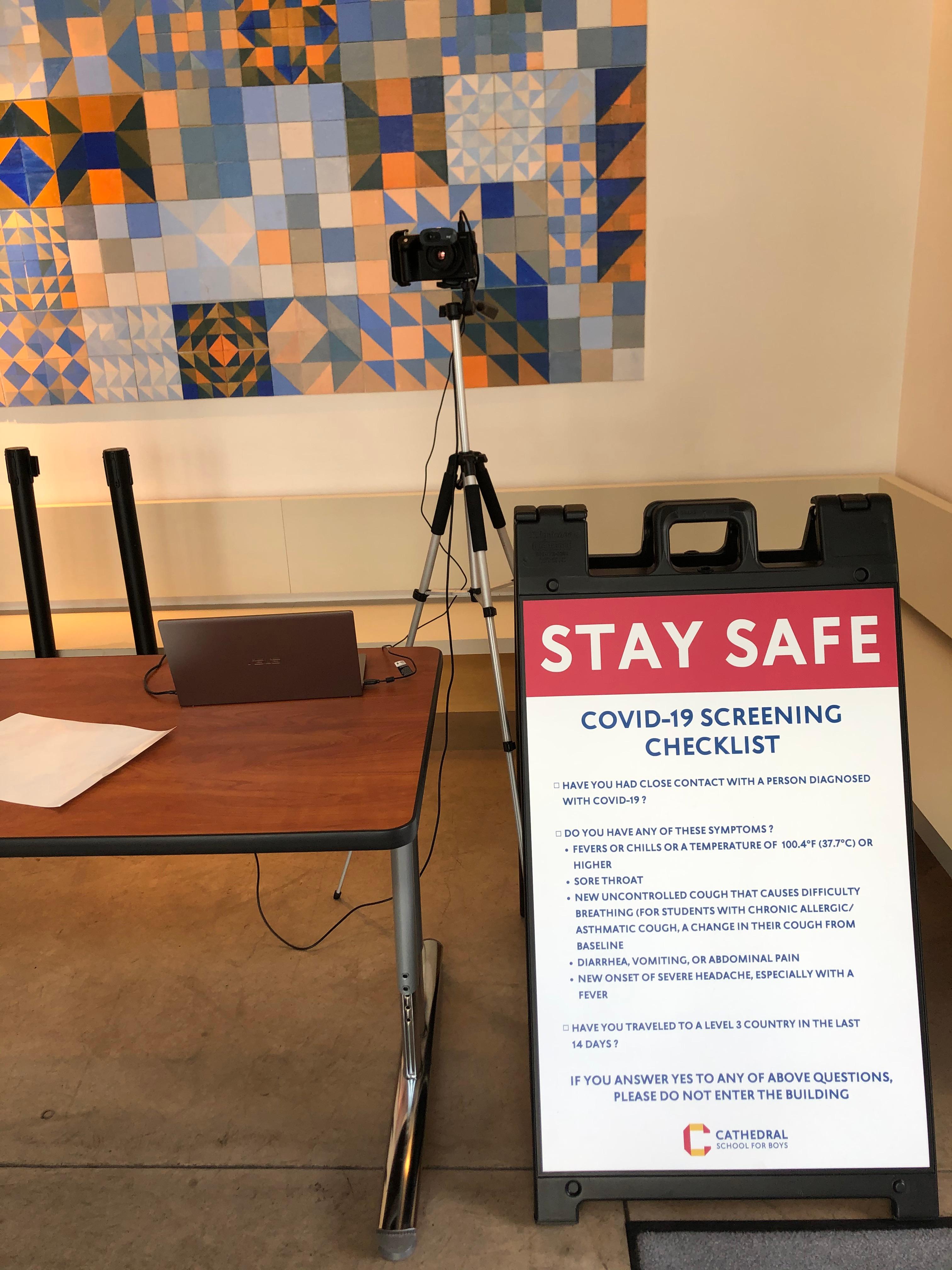 BarkerBlue Create carries standard Covid Safety Signage as well as Customizes to meet your brand and message. Click the below button to contact us for reimagining your business.