This new office space gets floor to ceiling glass for conference rooms and offices. BarkerBlue helps to add a custom graphic pattern and room names to the glass. The graphics are digitally printed to optically clear film to get exact on brand color match and double sided effect.

Graphics are produced and installed by BarkerBlue Create.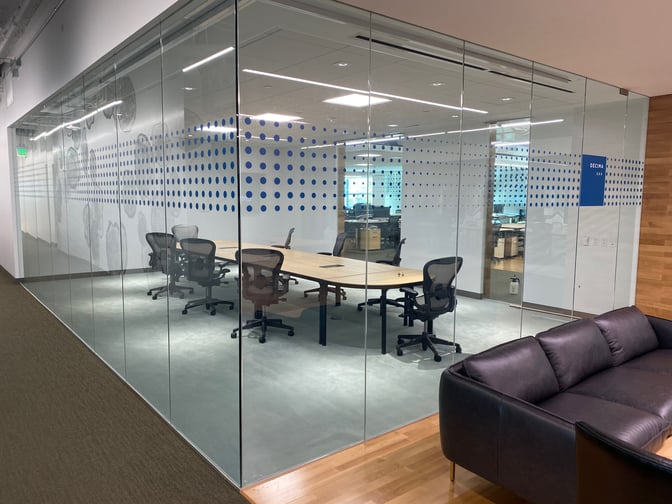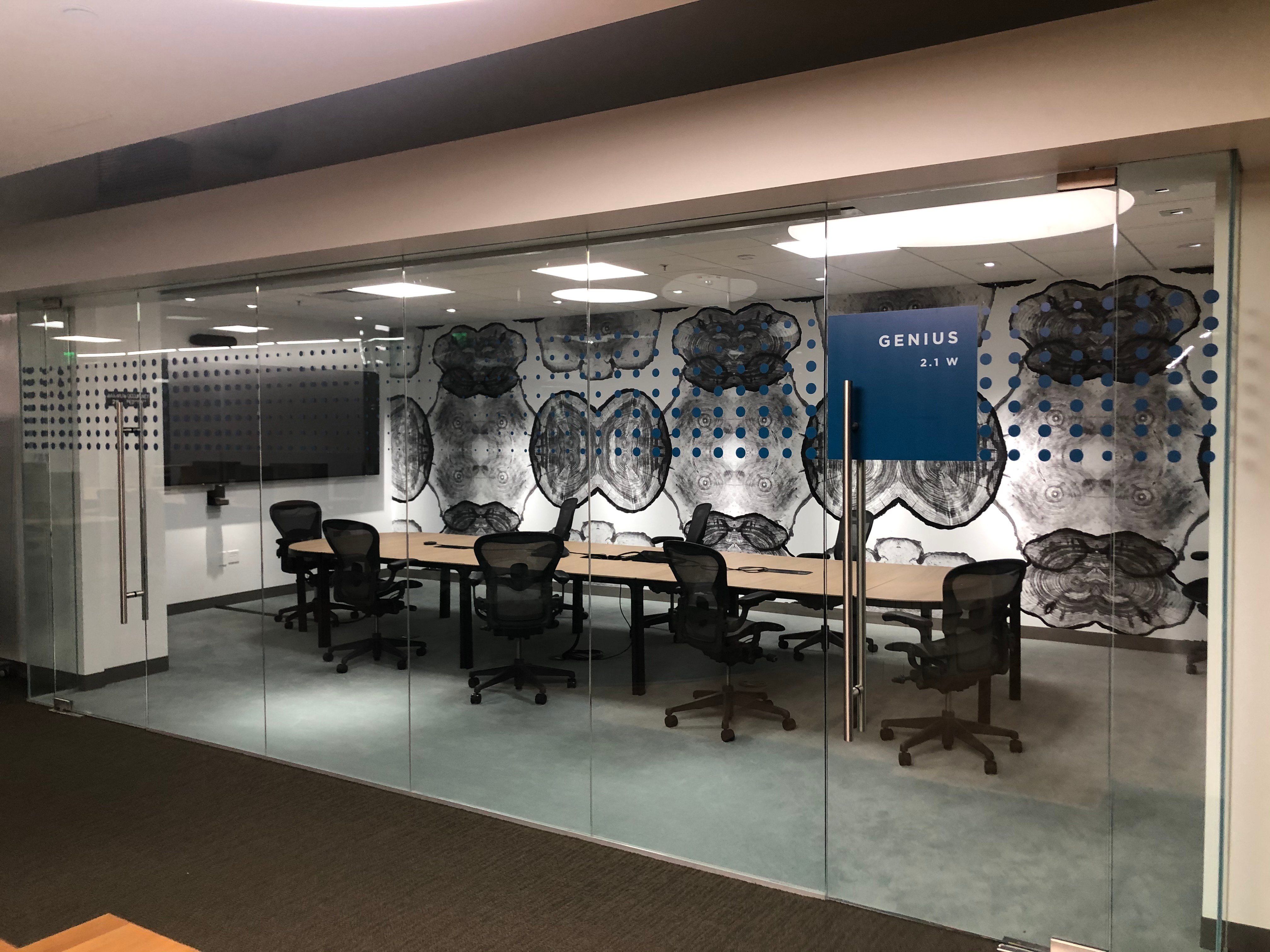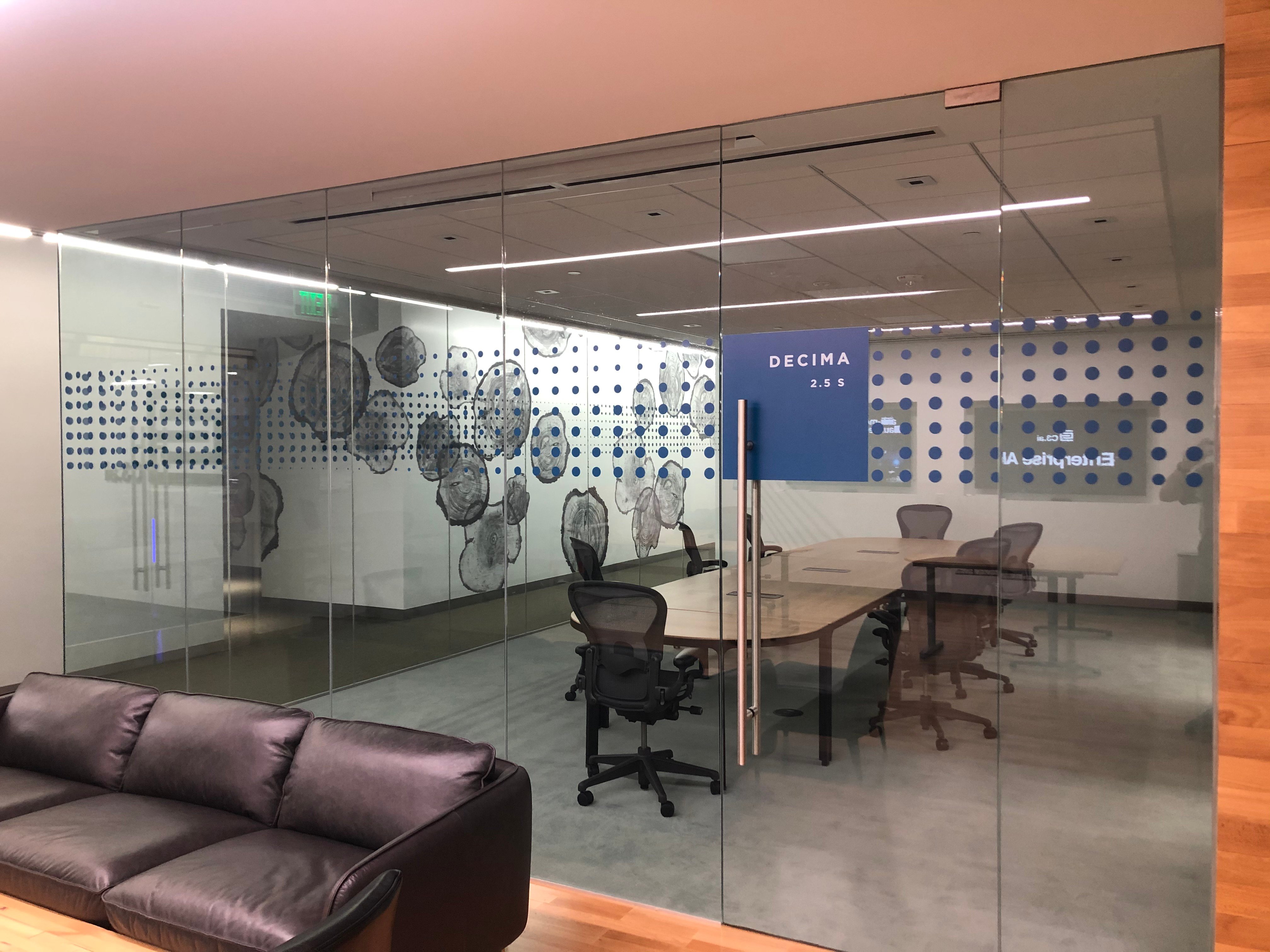 BarkerBlue Create specializes in large format graphics for your corporate office needs. Click the below button to contact us for reimagining your business.