New safety signage program is produced and distributed for this multi-location company. Signage of all types are kitted for ease of use by regional facilities managers. The kits include - large retractable bannerstands for use at entries and screening stations, window and wall signs thoughout all spaces and tabletop signs for workstations.
The custom designed signage connects employees to the company brand and provides reminder to stay safe and think of others in the office.
Graphics are produced and distributed by BarkerBlue Create.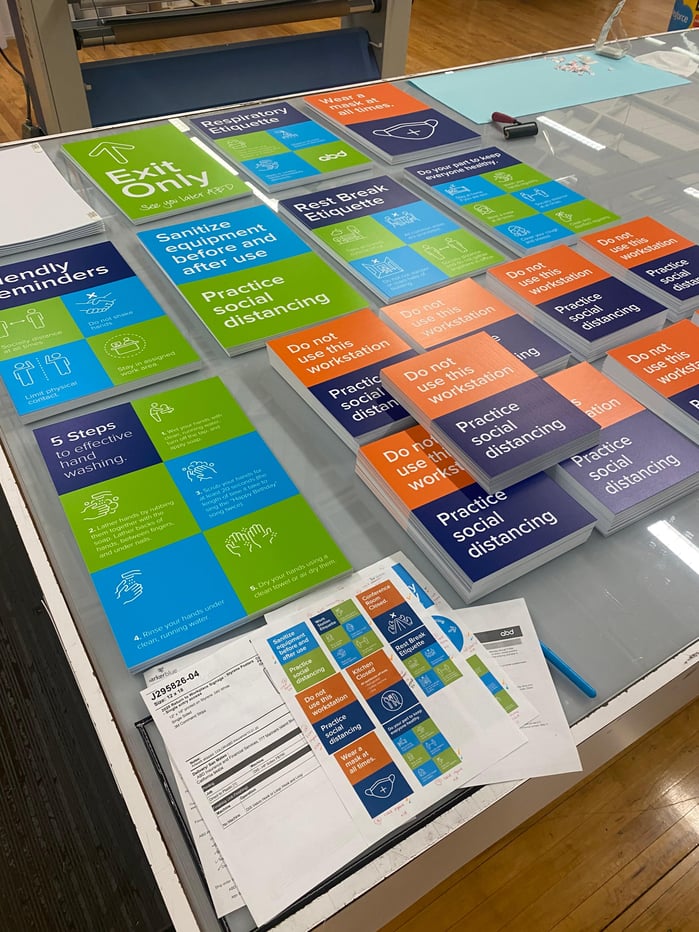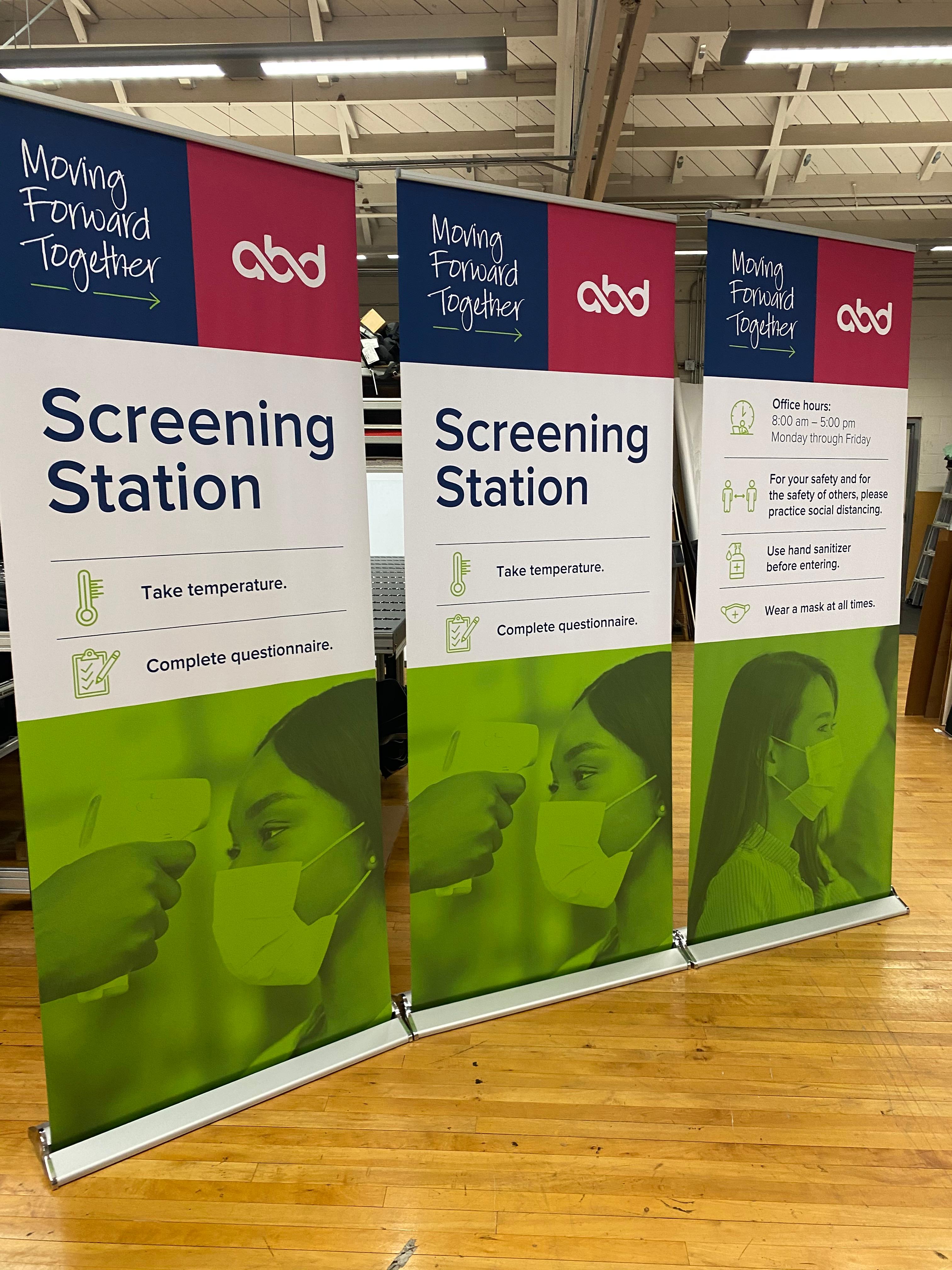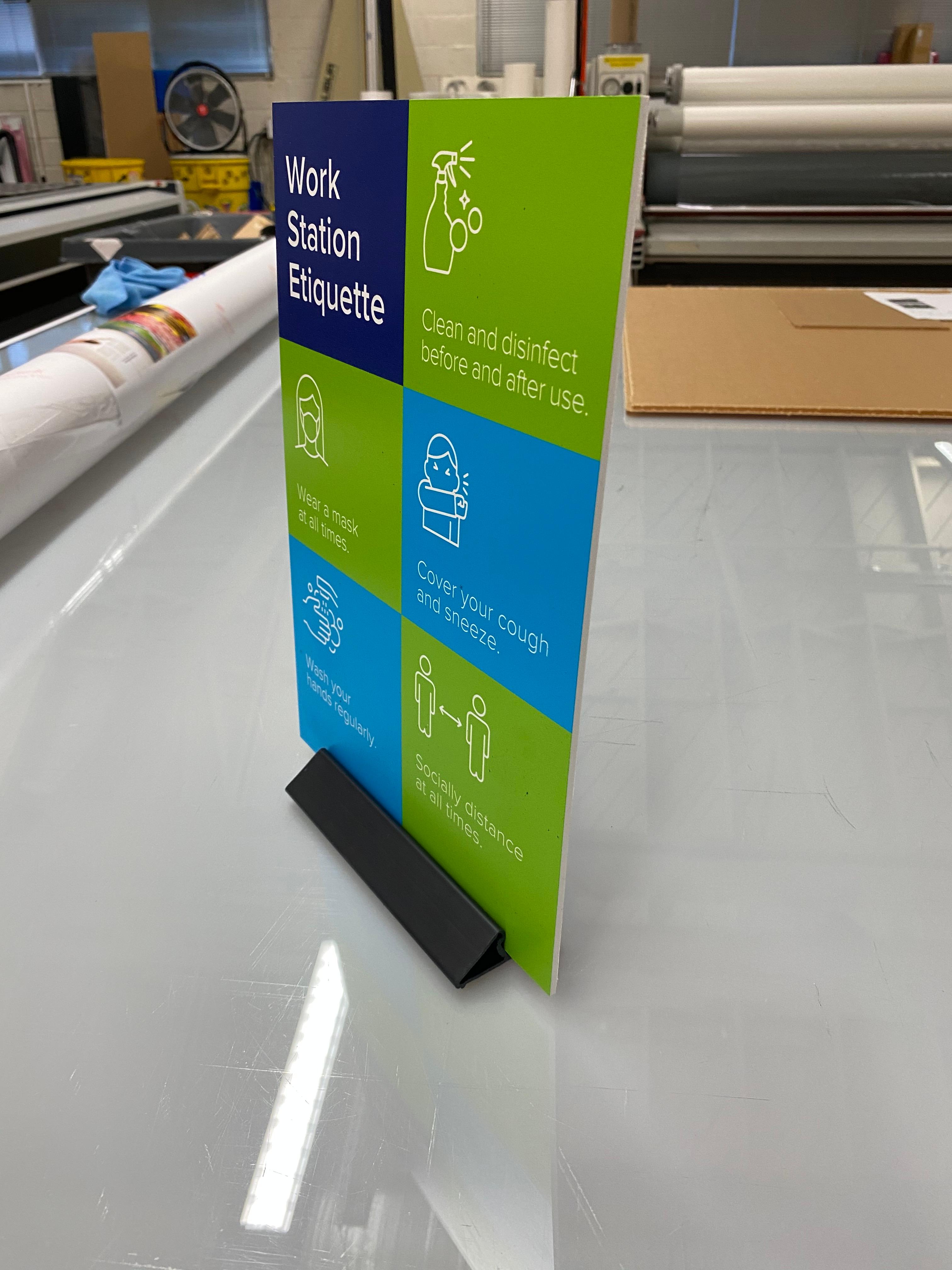 BarkerBlue Create specializes in large and small format display graphics of all kinds including safety signage to help clients move forward together. Click the below button to contact us for reimagining your business.