Tens of thousands of 'I Got Vaccinated' stickers are out to Stanford Medicine. And here's a recent sighting from the field. Let's Go!
Graphics are produced and distributed by BarkerBlue Create.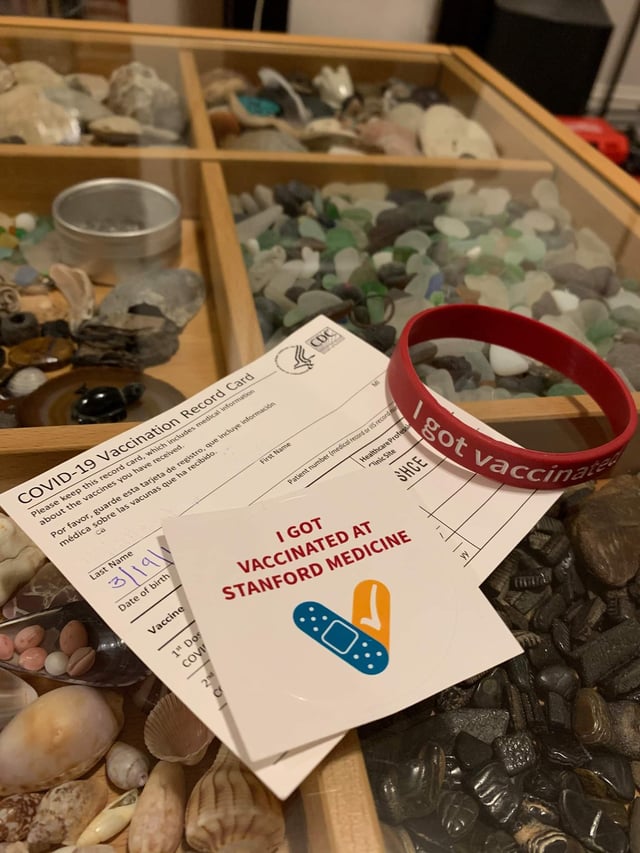 .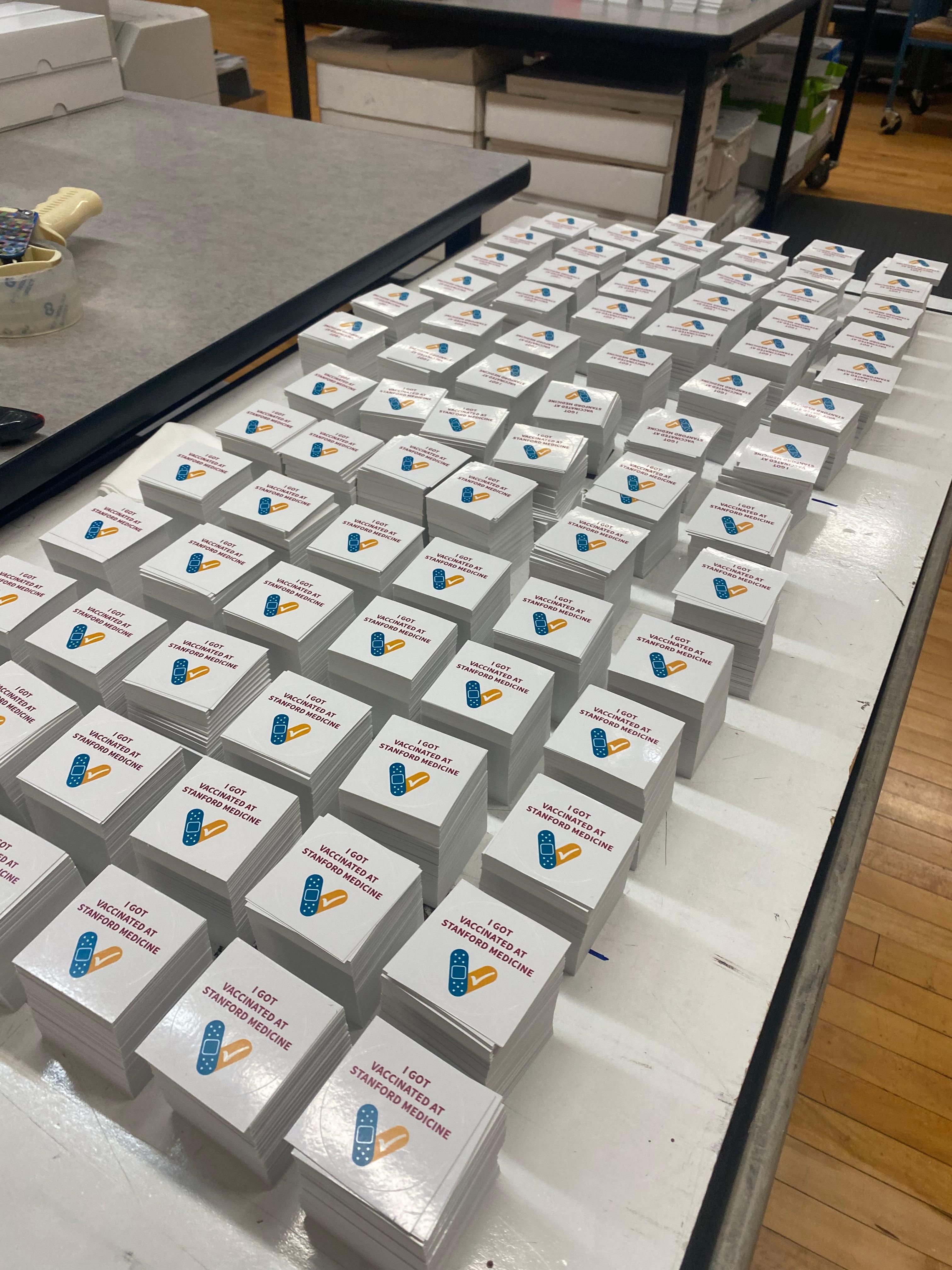 BarkerBlue Create specializes in large and small format display graphics of all kinds including safety signage to help clients move forward together. Click the below button to contact us for reimagining your business.