The new exhibit "Tauba Auerbach - S v Z" recently opened at the San Francisco Museum of Modern Art. BarkerBlue helped to get the word out with updated hoarding graphics at Ticketing and other locations throughout the museum. These supersized graphics entice visitors to the new exhibits.
To increase foot traffic and draw new and existing members back to the museum - SFMOMA is leveraging walls, floors, billboards to create an immersive environment. Museums around the world continue to struggle to get visitors back. We're proud to be part of the effort to increase attendance with our local museum community.
Graphics are produced and installed by BarkerBlue Create.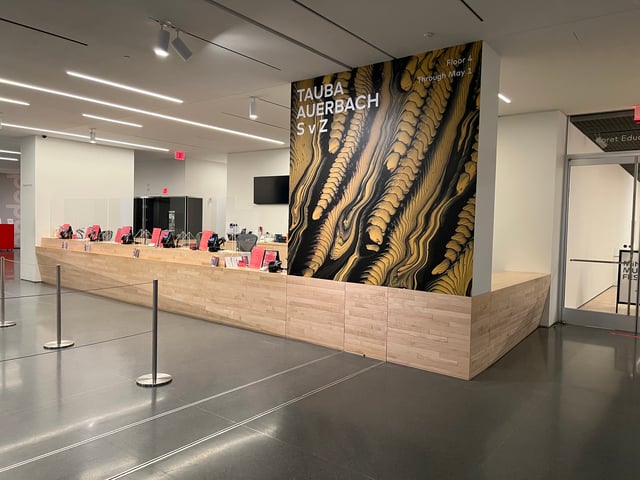 #SFMOMA, #SanFranciscoMuseumofModernArt, #museumgraphics, #taubeauerbach, #museumdisplay, #reopeningsignage
BarkerBlue Create specializes in museum display graphics of all kinds including environmental graphics to help museums draw guests, create immersive experiences, and aid wayfinding. Click the below button to contact us for reimagining your museum experience.