The Museum of African Diaspora re-opens with a breadth of NEW exhibits. As foot traffic builds in downtown San Francisco - updated Window and DIrectory graphics are installed.
Graphics are produced and installed by BarkerBlue Create.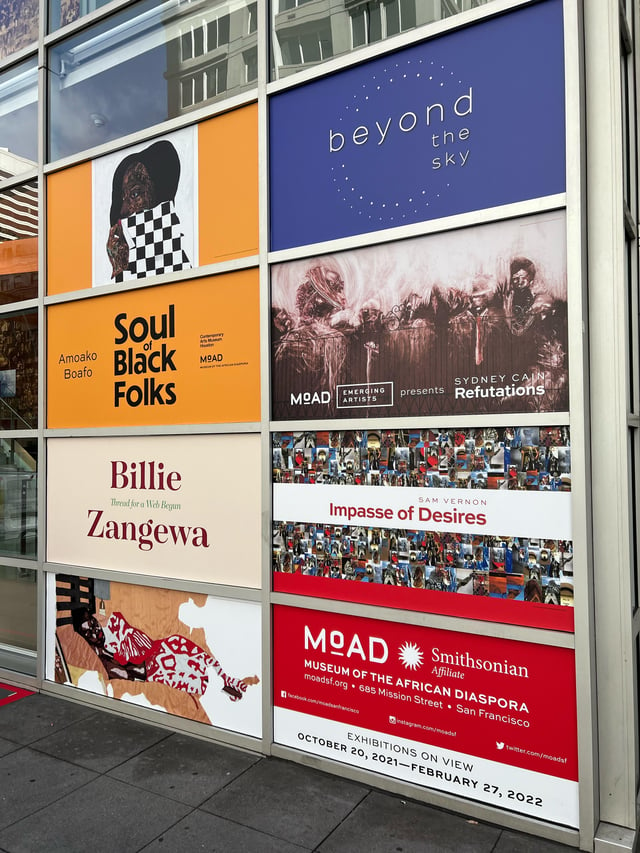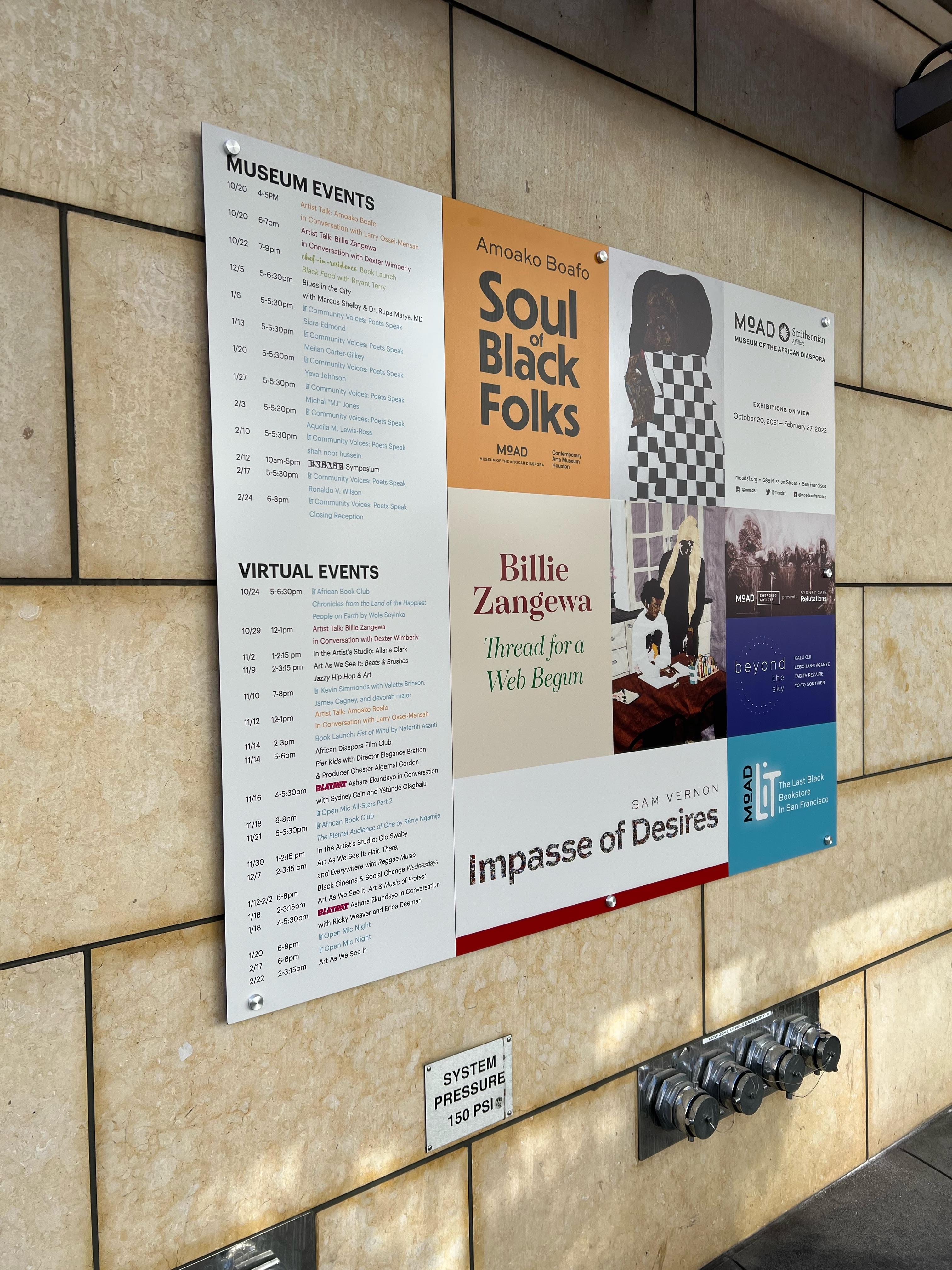 BarkerBlue Create specializes in large and small format display graphics of all kinds including graphics to help drive museum attendence. Click the below button to contact us for reimagining your business.