The St. Regis San Francisco has big expanses of glass windows at their event spaces. The glass becomes a great branding oppotunity as visitors arrive at the registration desk and even from outside on the street.
For this multiple day event - including both Customer and Executive specific days - a graphics change-out was required. Using glass clings designed for ease of change out made the quick change possible.
In addition to the glass graphics - a simple but cool 'layered' design was executed for the Wayfinding Meterboard signage. While still using all eco-friendly materials.
There are visual opportunities throughout every physical event space for delivering brand and visuals. Are you leveraging your event spaces?
Graphics are produced and installed by BarkerBlue Create.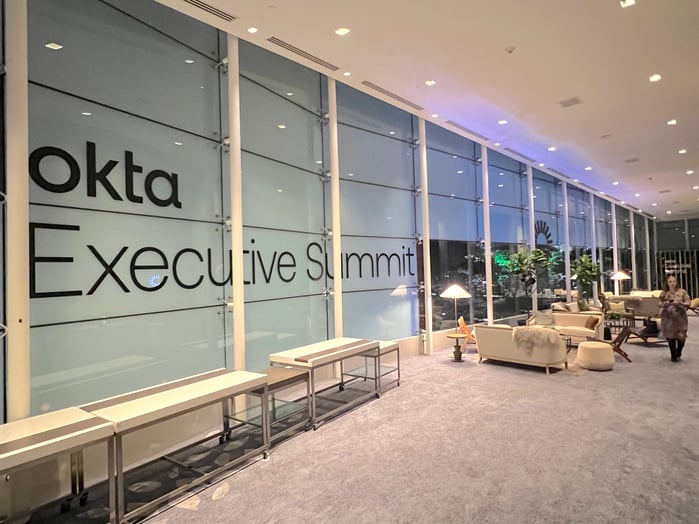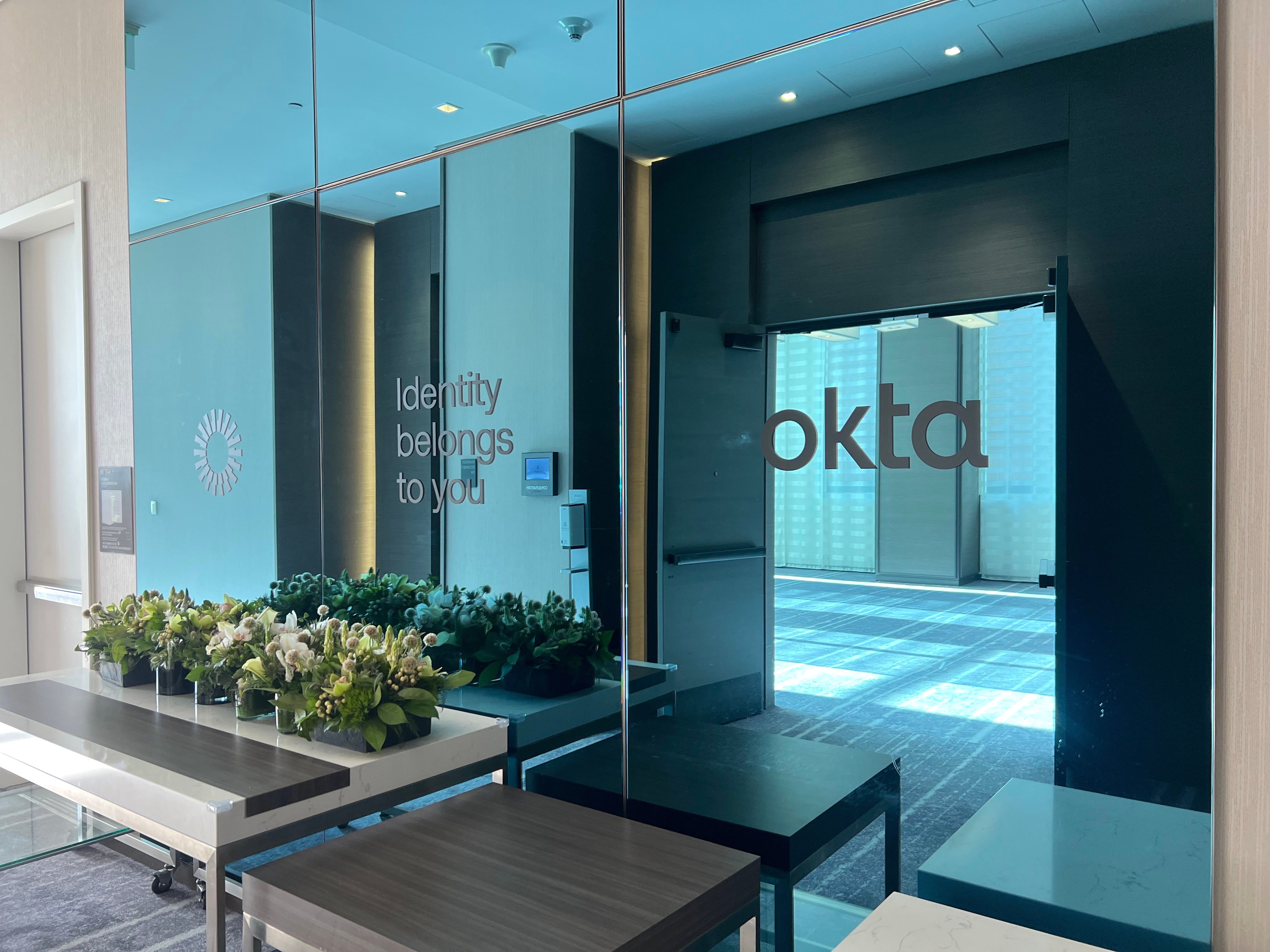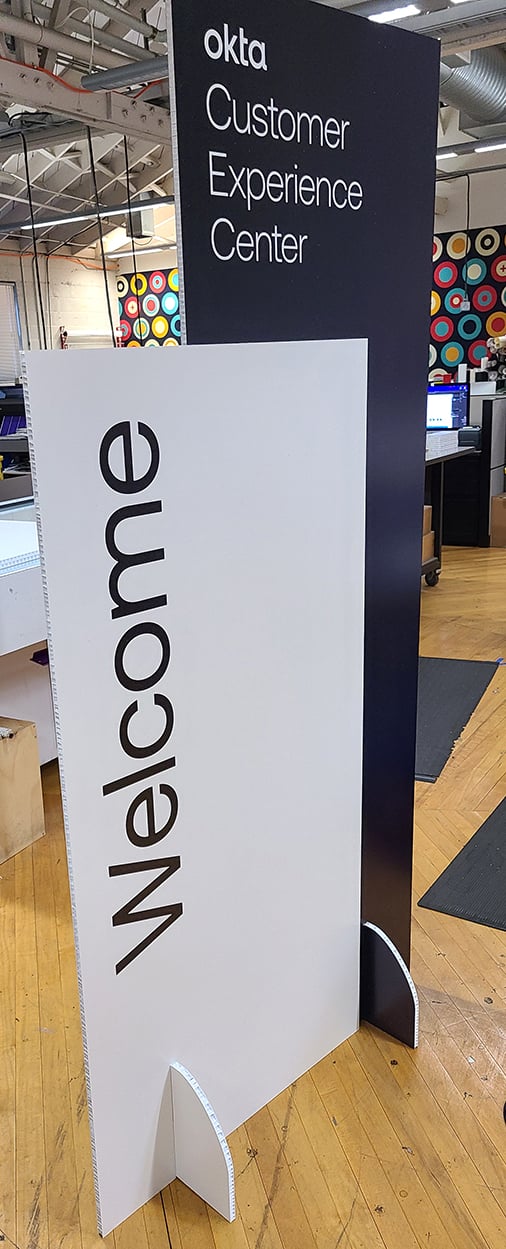 #OKTA, #eventgraphics, #glassgraphics
BarkerBlue Create specializes in event display graphics of all kinds including environmental graphics to help event teams draw guests, create immersive experiences, and aid wayfinding. Click the below button to contact us for reimagining your event experience.