A popular privacy window treatment material is Dual Feather Gradient. The up to 60" height provides good privacy while the 'feather' softens the edges. As the workplace space planning is adapting - so is the usage of conference rooms. From private offices to huddle or large boardrooms - different spaces need different privacy levels.

Privacy window films produced and installed by BarkerBlue Create.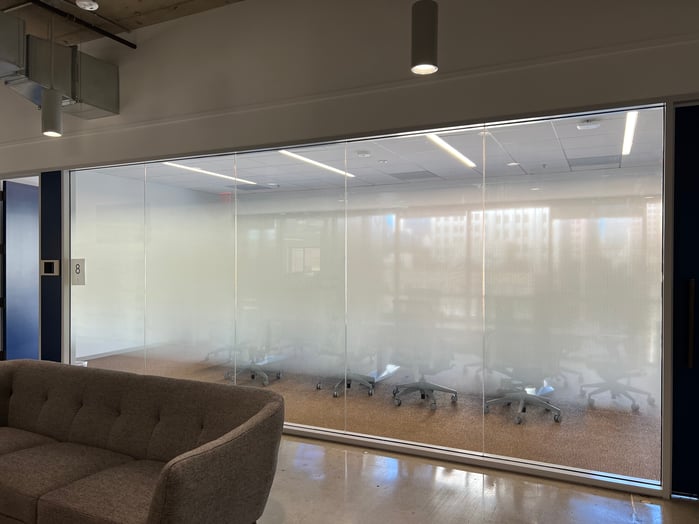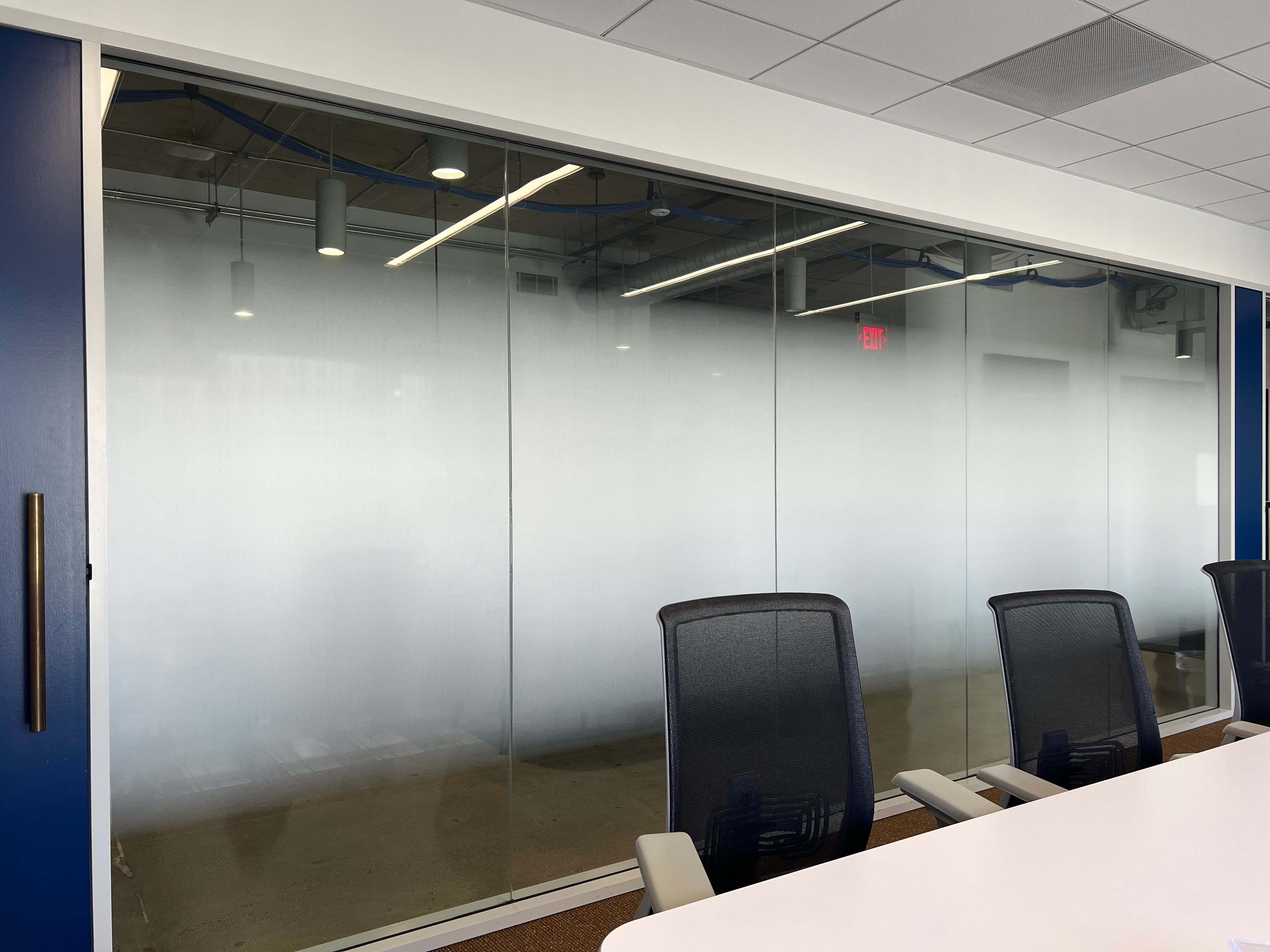 BarkerBlue Create specializes in business display graphics of all kinds including environmental graphics and specialty glass films. Click the below button to contact us for reimagining your business.