This tech company needed glass privacy film for conference rooms and stairwell traffic areas. Using a 'map' theme the traditional 'frost' film took on a whole new look. By changing the 'clear space' in the complex pattern - different privacy levels were possible. The pattern delivered an organic design.
A few wallcovering graphics - using brand and campaign assets - were scatterewd throughout the space.
Glass can provide opportunities for adding design and theming. Leveraging existing assets with subtle changes can reveal never before thought of visuals.
Are you making the most of your glass privacy films? Go beyond the standard.

Privacy window films produced and installed by BarkerBlue Create.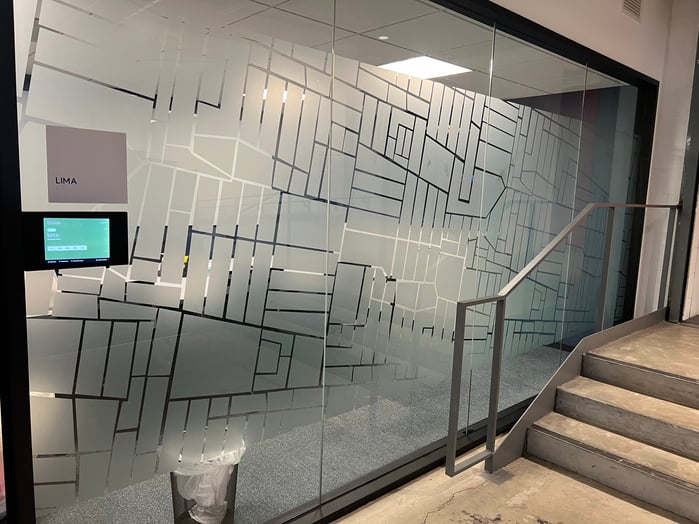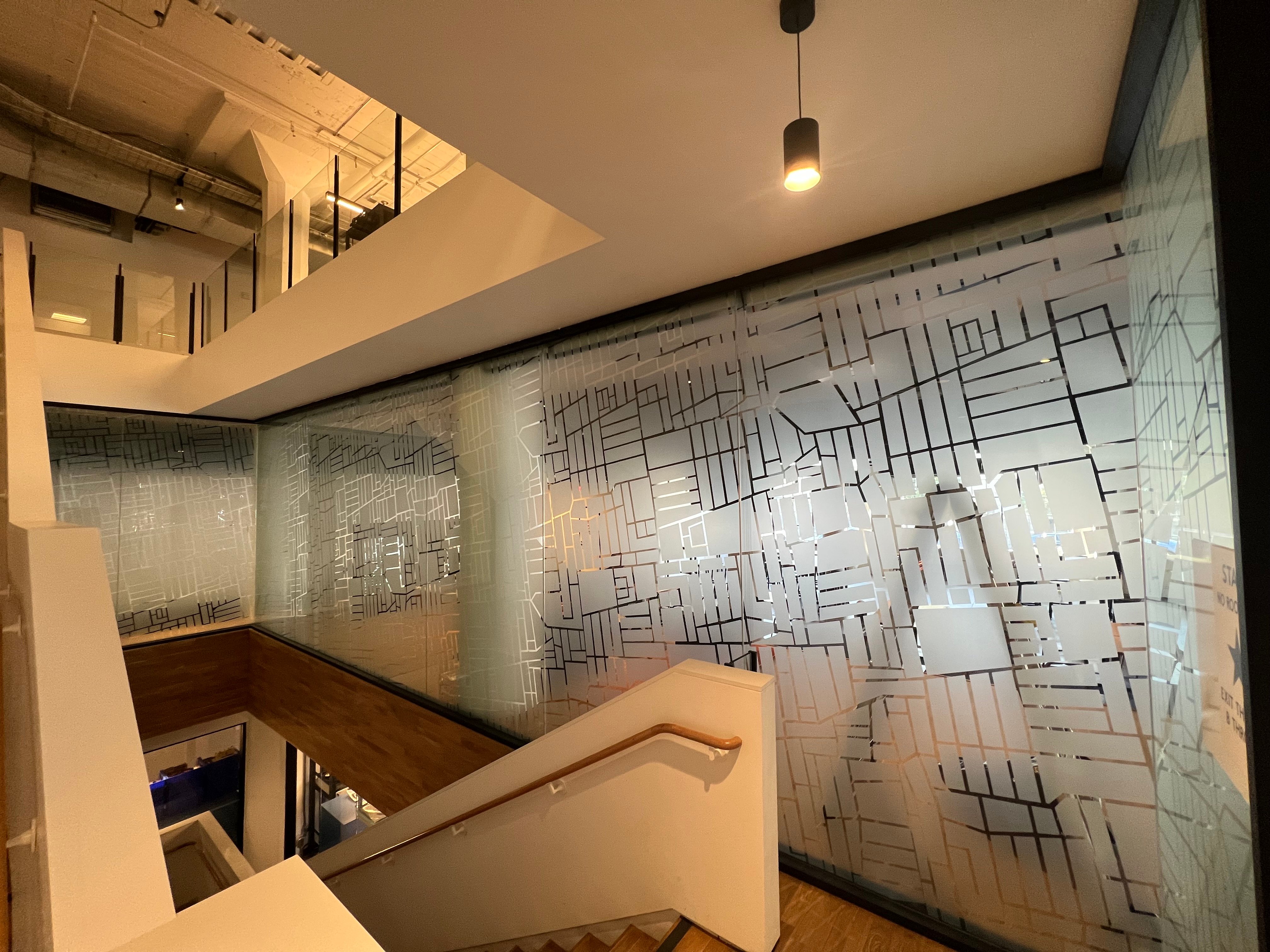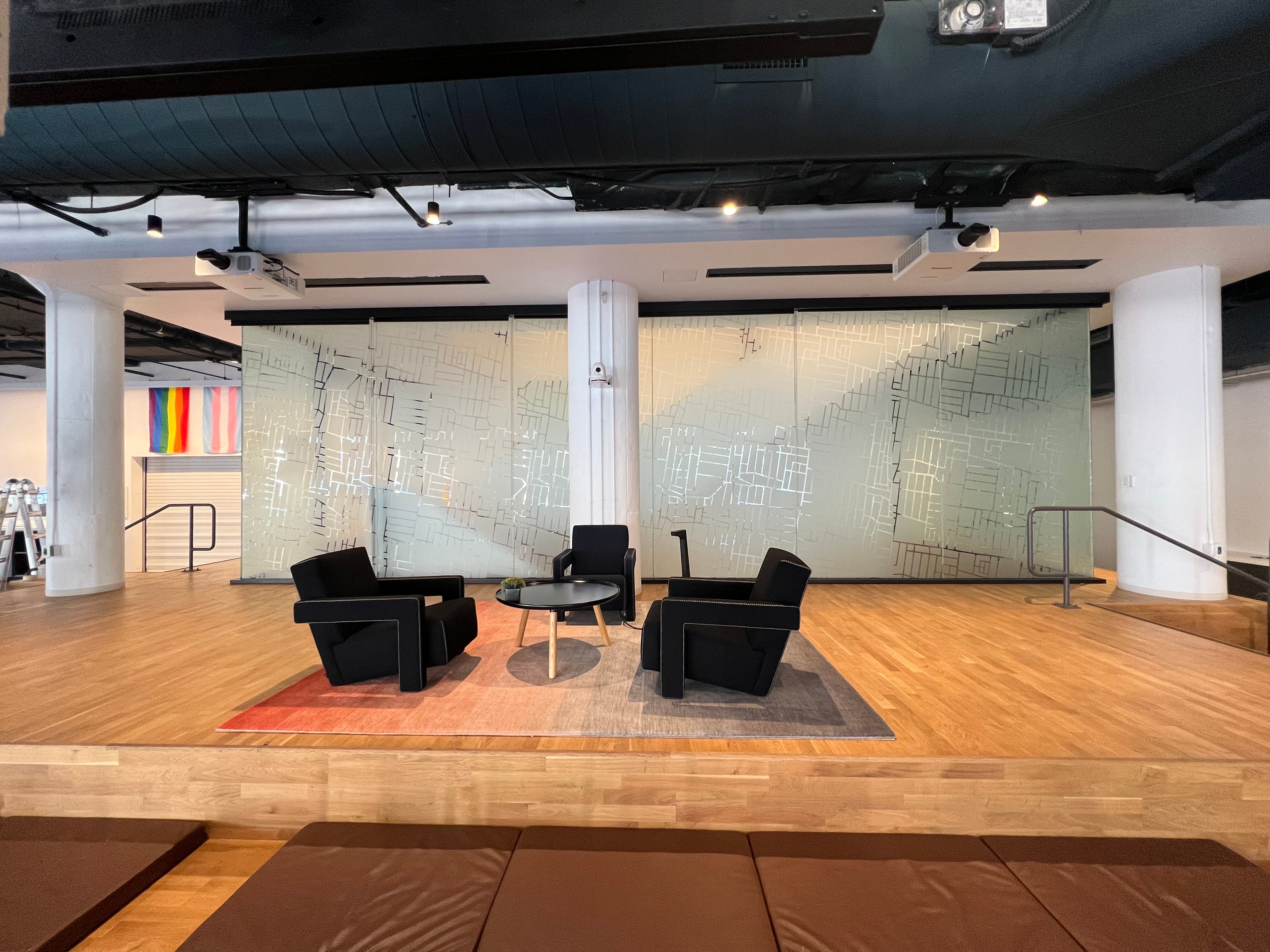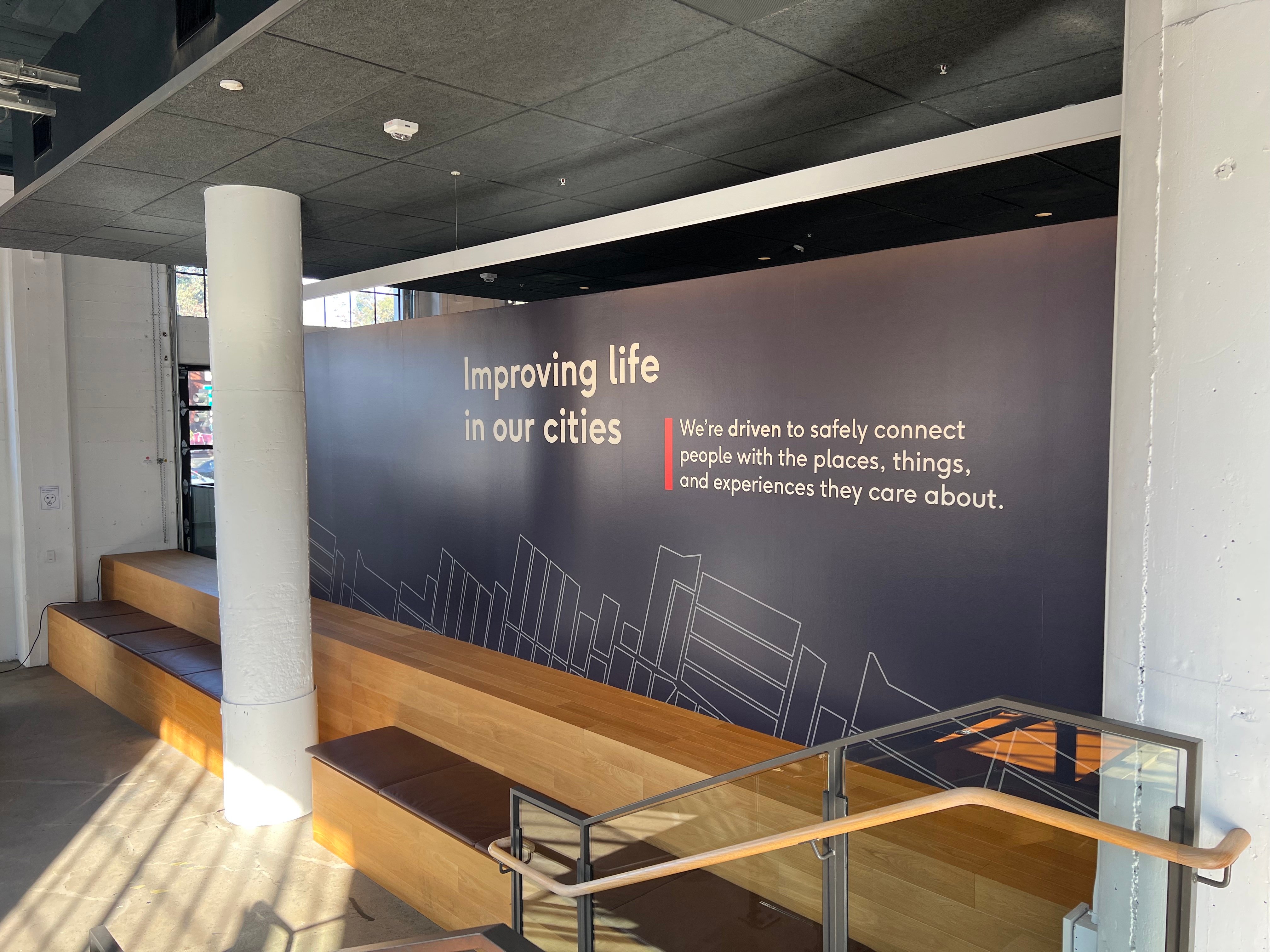 #privacywindowfilm, #frostwindowfilm, #customglassfilm, #wallgraphics
BarkerBlue Create specializes in business display graphics of all kinds including environmental graphics and specialty glass films. Click the below button to contact us for reimagining your business.