Bay Area based ServiceUp upgrades their office spaces with graphics. From front entry to conference rooms and into employee lounge.
The entry lobby gets a custom Dimensional Sign and 'hero wall' highlighting recent customer reviews and accolades. Custom privacy film covers conference room windows and the employee lounge gets Core Values and inspirational "Together We Can" message and interactive chalk board.
There are graphics opportunites for delivering customer and employee facing messages in any office space. Are you leveraging your workplace spaces for delivering brand and messaging?
Graphics are produced and installed by BarkerBlue Create.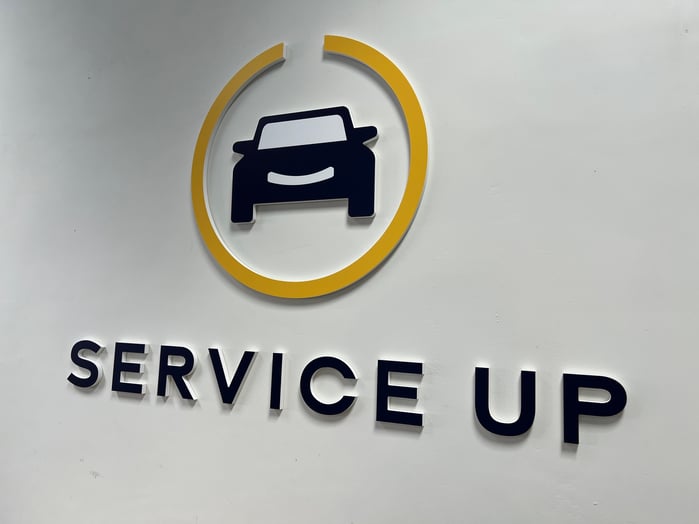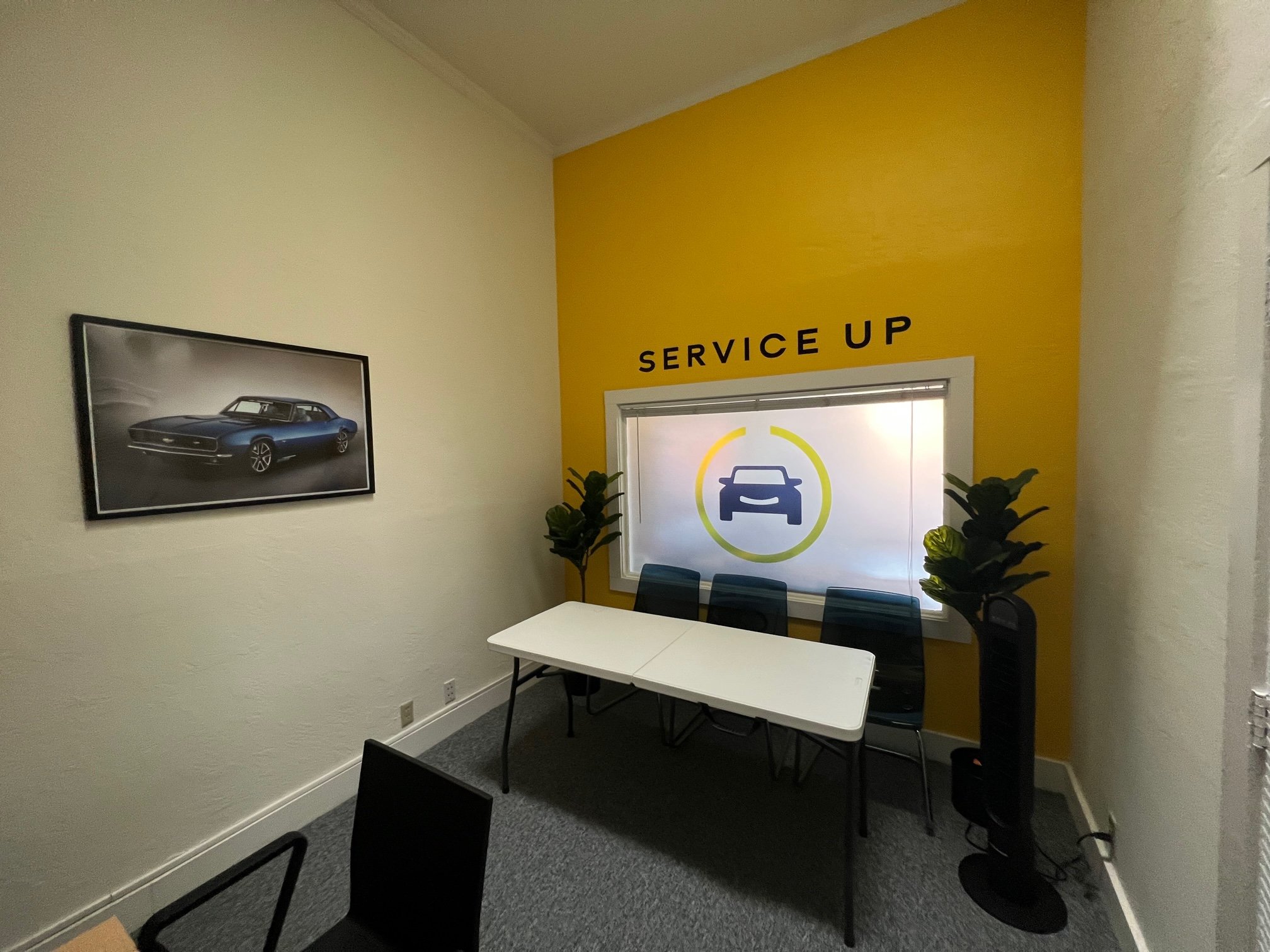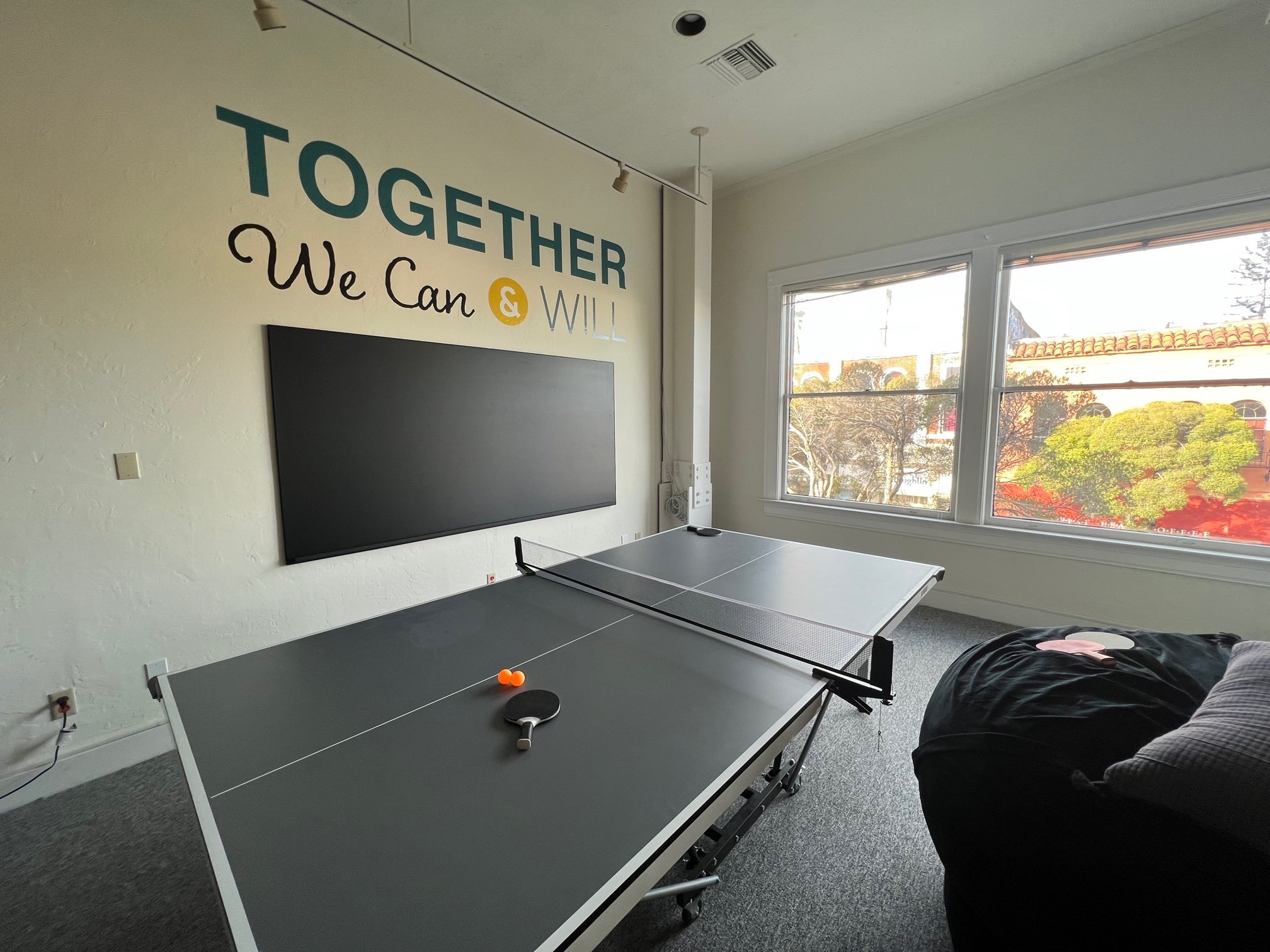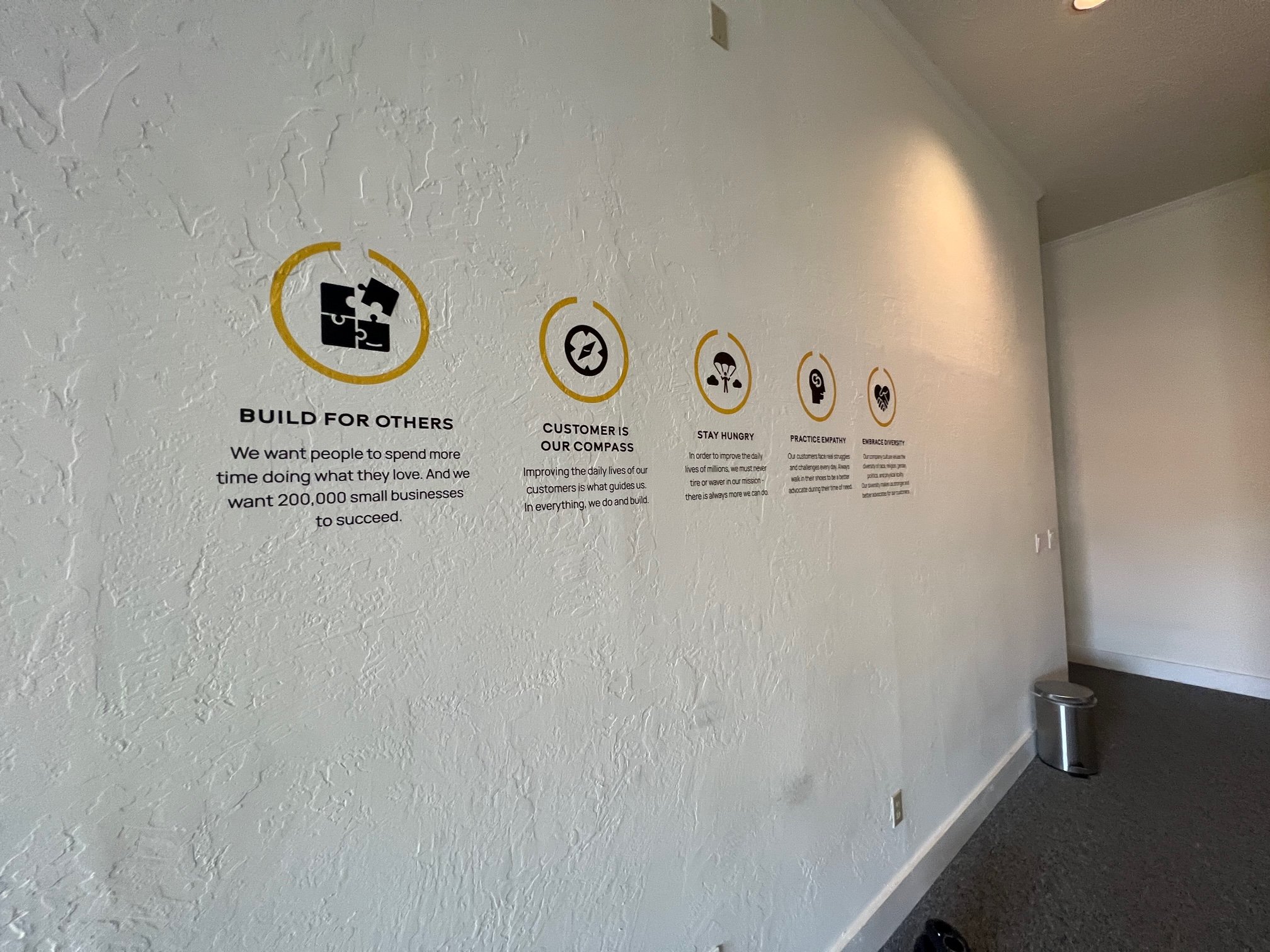 #ServiceUp, #corevalues, #inspirationalgraphics, #officegraphics, #dimensionalsigns, #digitalwallcoverings
BarkerBlue Create specializes in display graphics of all kinds including environmental graphics to help enliven workspaces, create immersive experiences, and aid wayfinding. Click the below button to contact us for reimagining your workplace experience.