Agriculture technology company Air Protein builds out new manufacturing and office facility. Working with agency Competitive Edge - BarkerBlue is called on for production and installation of the branding and product storytelling opportunities.
Employeess and guests are greeted by supersized wall mounted acrylic logo signage. The 'arc' element is supersized at the stairwell - connecting the 2 employee floors. Product and brand storytelling is delivered using dimensional and high gloss acrylic graphics.
There are graphics opportunites for delivering customer and employee facing messages in any office space. Are you leveraging your workplace spaces for delivering brand and messaging?
Graphics are produced and installed by BarkerBlue Create.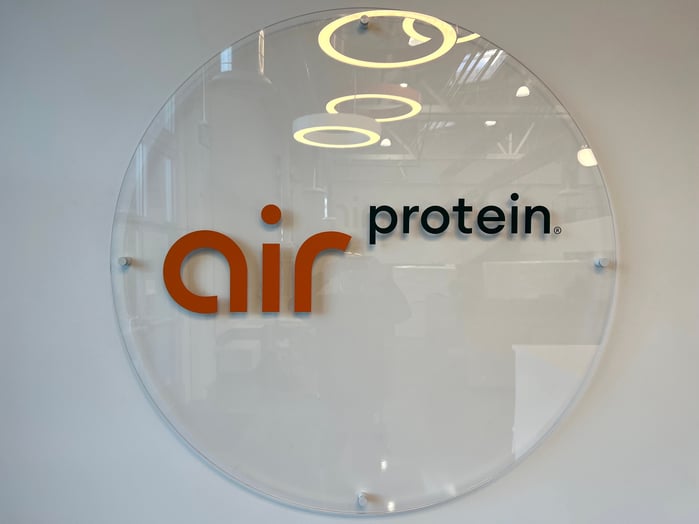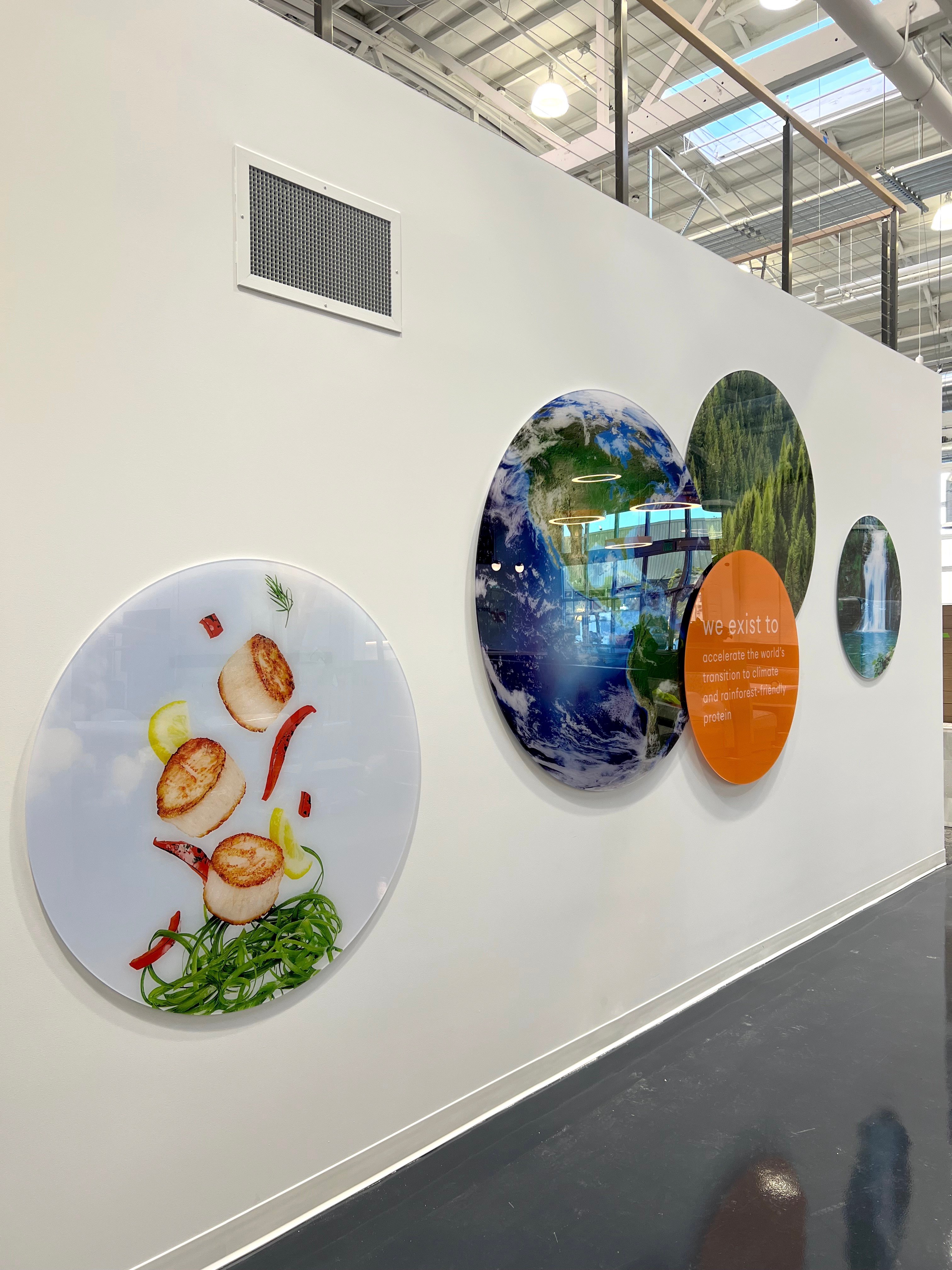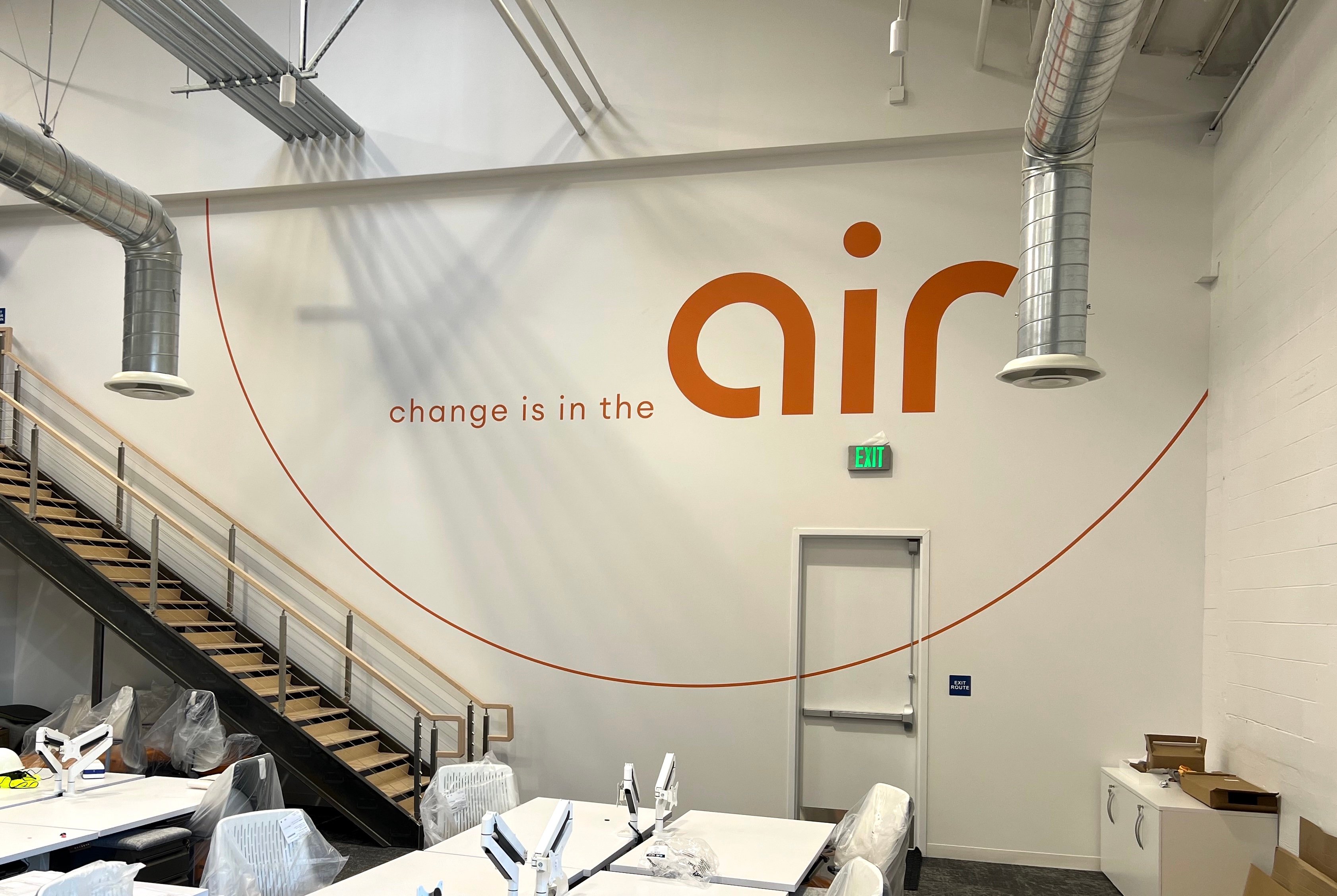 #AirProtein, #competitiveedge, #inspirationalgraphics, #officegraphics, #dimensionalsigns, #digitalwallcoverings
BarkerBlue Create specializes in display graphics of all kinds including environmental graphics to help enliven workspaces, create immersive experiences, and aid wayfinding. Click the below button to contact us for reimagining your workplace experience.