Bay Area based Simpplr hosted their employee experience user conference at the Ritz Carlton, San Francisco. The event brings together IC, HR and IT professionals.
BarkerBlue was called on to deliver graphics for the event spaces. Graphics opportiuities included restaurant, welcome lobbies, registration and ballroom(s). The visuals included on target brand, storytelling and faces. Faces of happy employees being the root of the Simpplr product offering.
Are your events creating visually memorable experiences? Are you leveraging your brand assets beyond the cloud?
Graphics are produced and installed by BarkerBlue Create.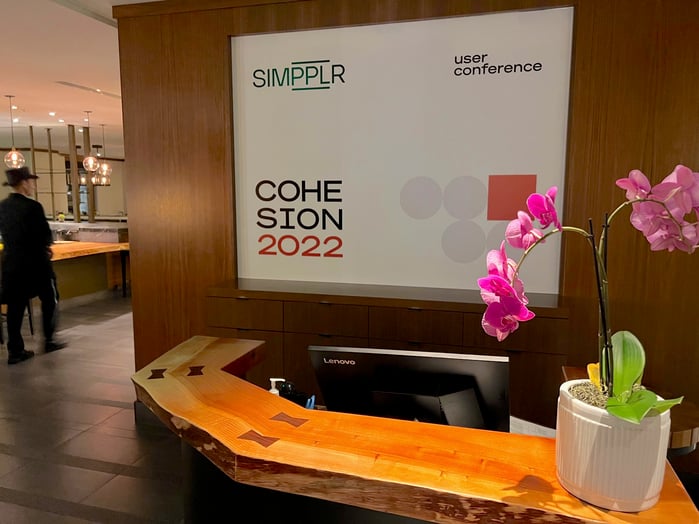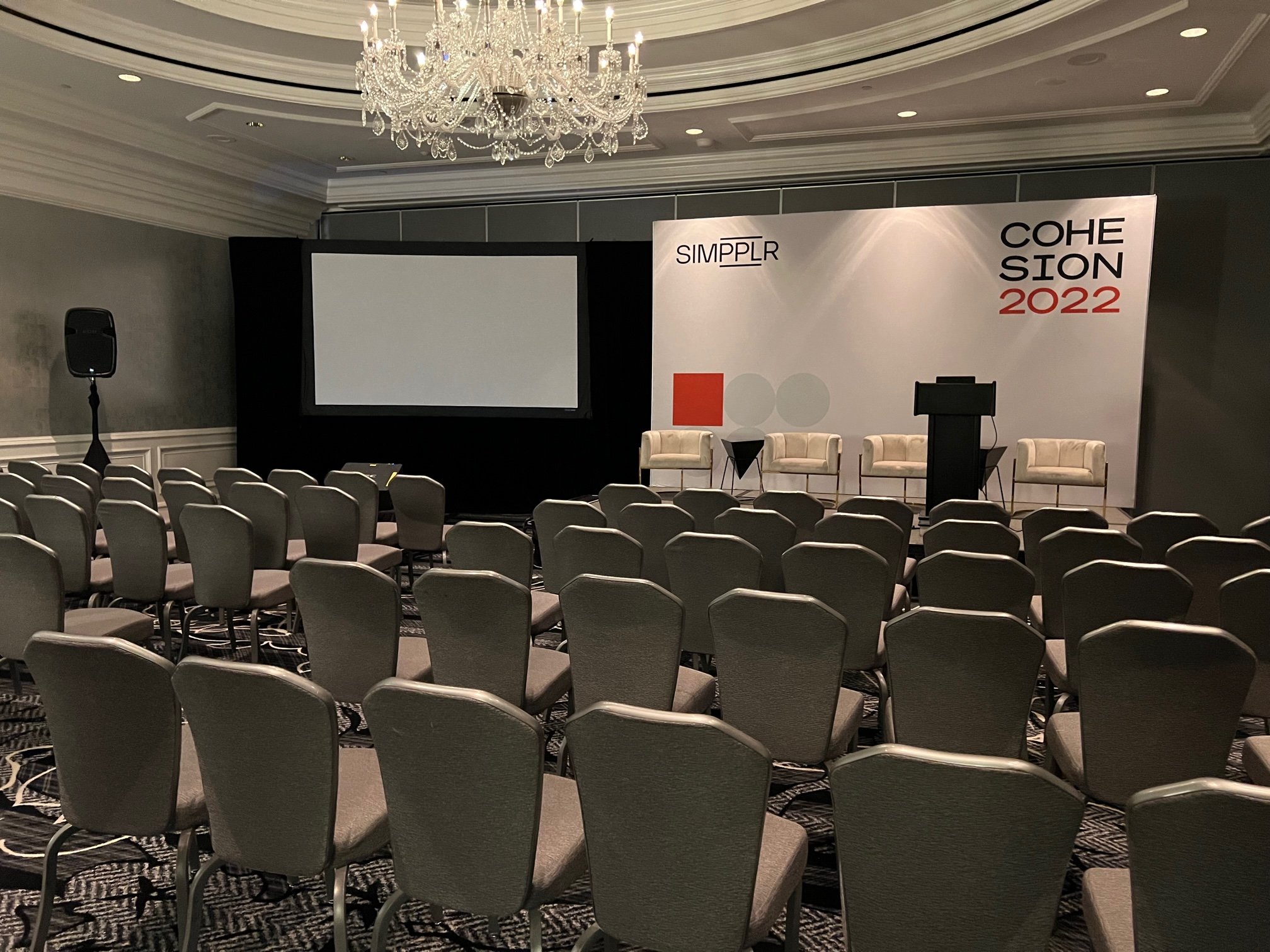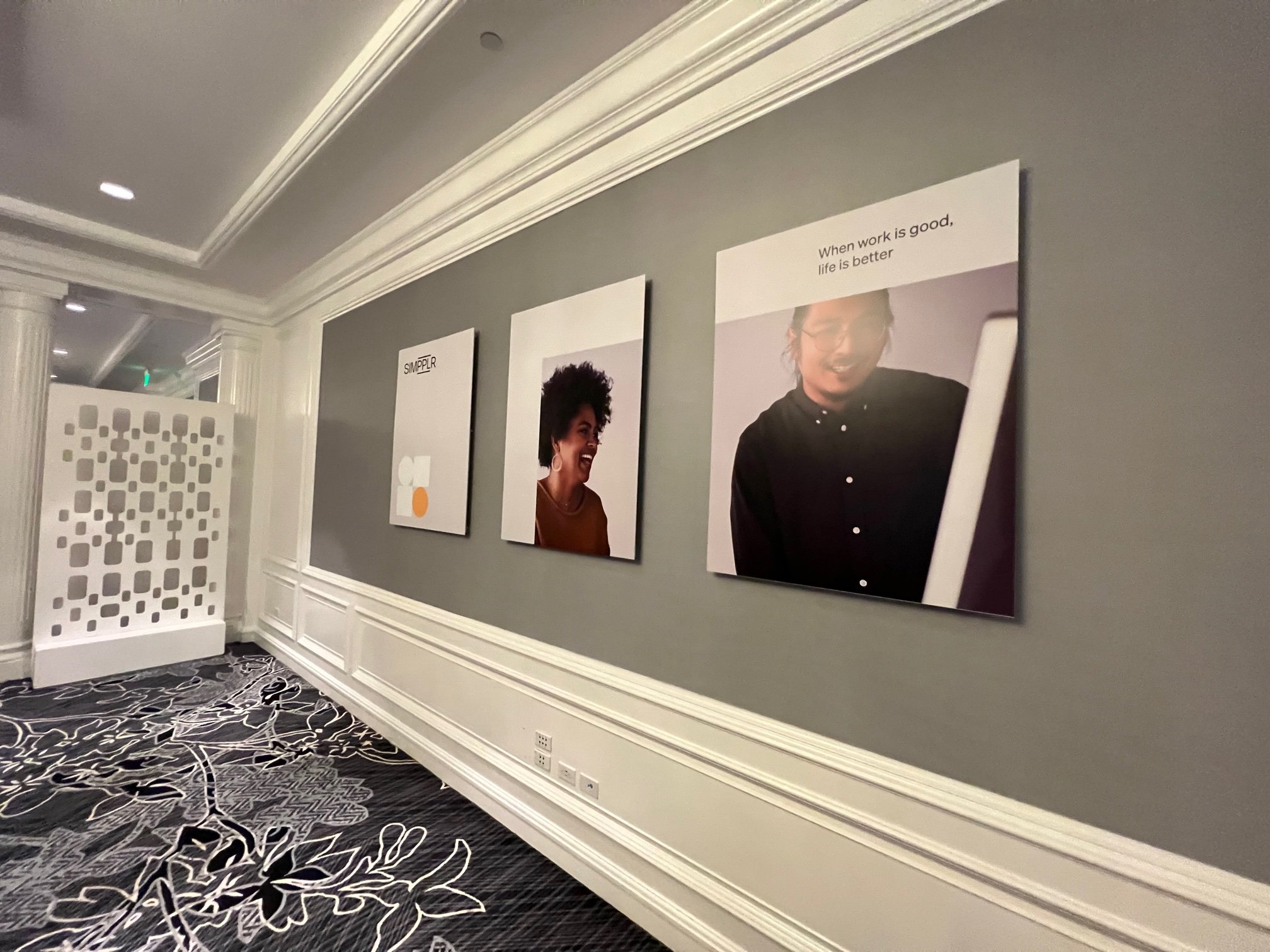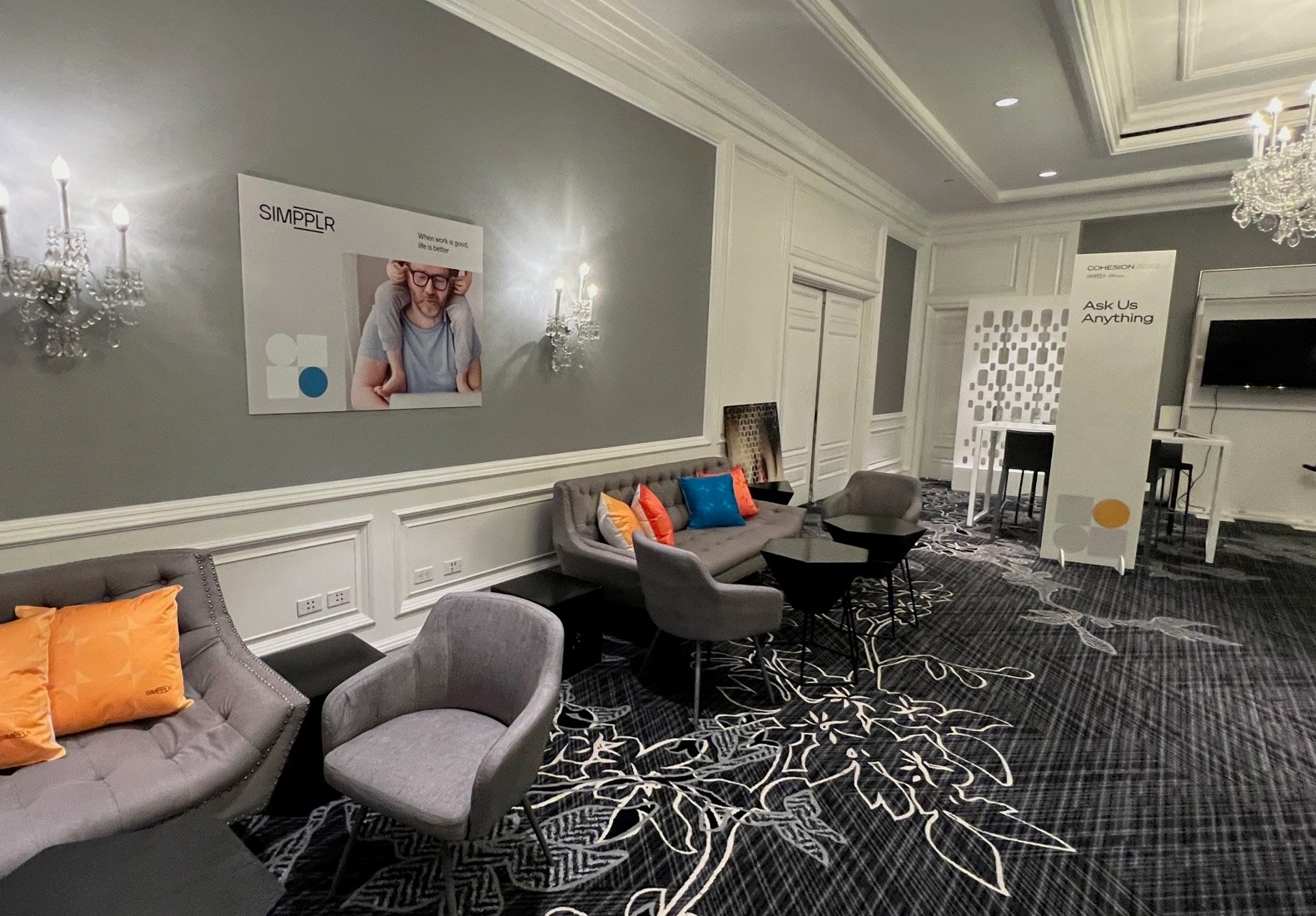 #SimpplrCohesion, #Simpplr, #eventgraphics, #immersivegraphics, #environmentalgraphics
BarkerBlue Create specializes in event display graphics of all kinds including environmental graphics to help event teams draw guests, create immersive experiences, and aid wayfinding. Click the below button to contact us for reimagining your event experience.