Vanta recently hosted VantaCon at the CJM event space. The event brought together the most innovative minds in security and compliance. Keynote speakers, product announcements and breakout sessions filled the event.
The CJM space provides opportunities and challenges for branding with graphics. The Daniel Libeskind designed building includes no right angles. Door openings, stairways and walls are dynamic shapes creating interesting canvases.
BarkerBlue dressed the spaces with graphics. Exterior entry doors, floor and sidewalk, windows, walls and stairs received glances of brand and event specific messaging. The 'spot' graphic texts and shapes provided surprise opportunites.
Are you embracing intersting event spaces? Are you leveraging your brand assets to create surprise engagements?
Graphics are produced and installed by BarkerBlue Create.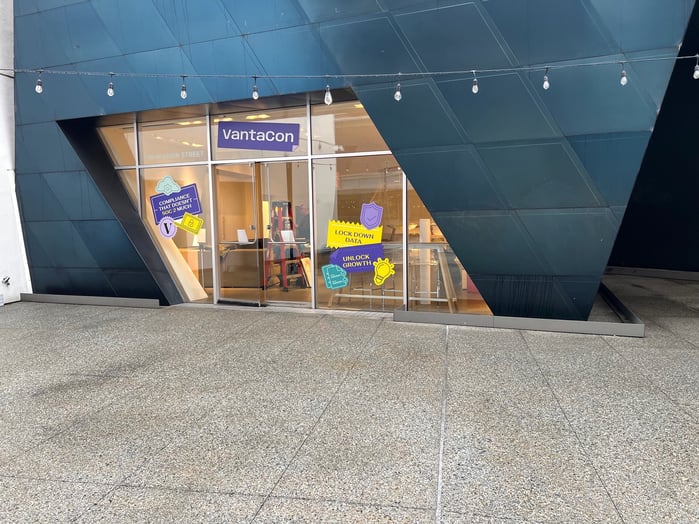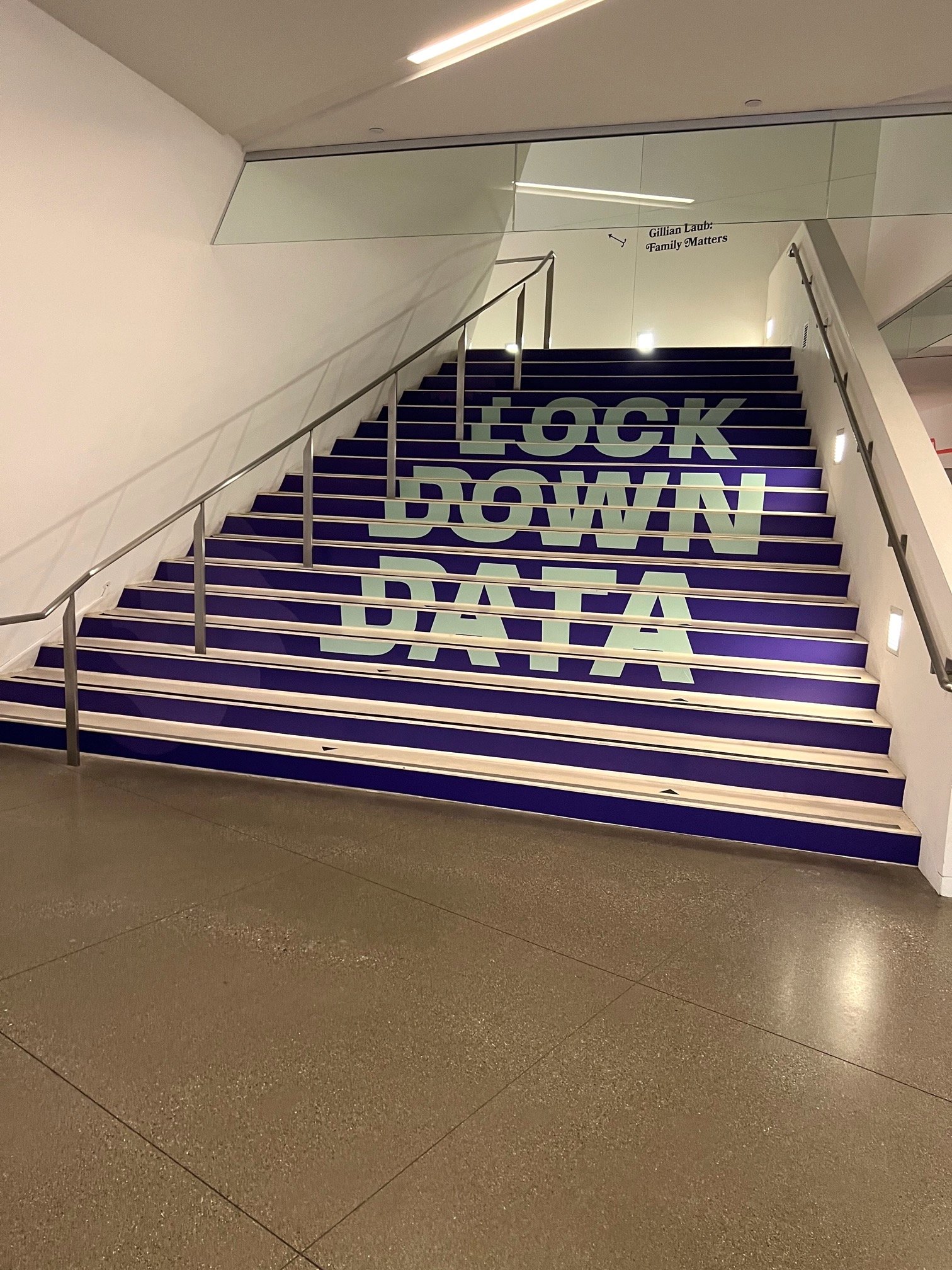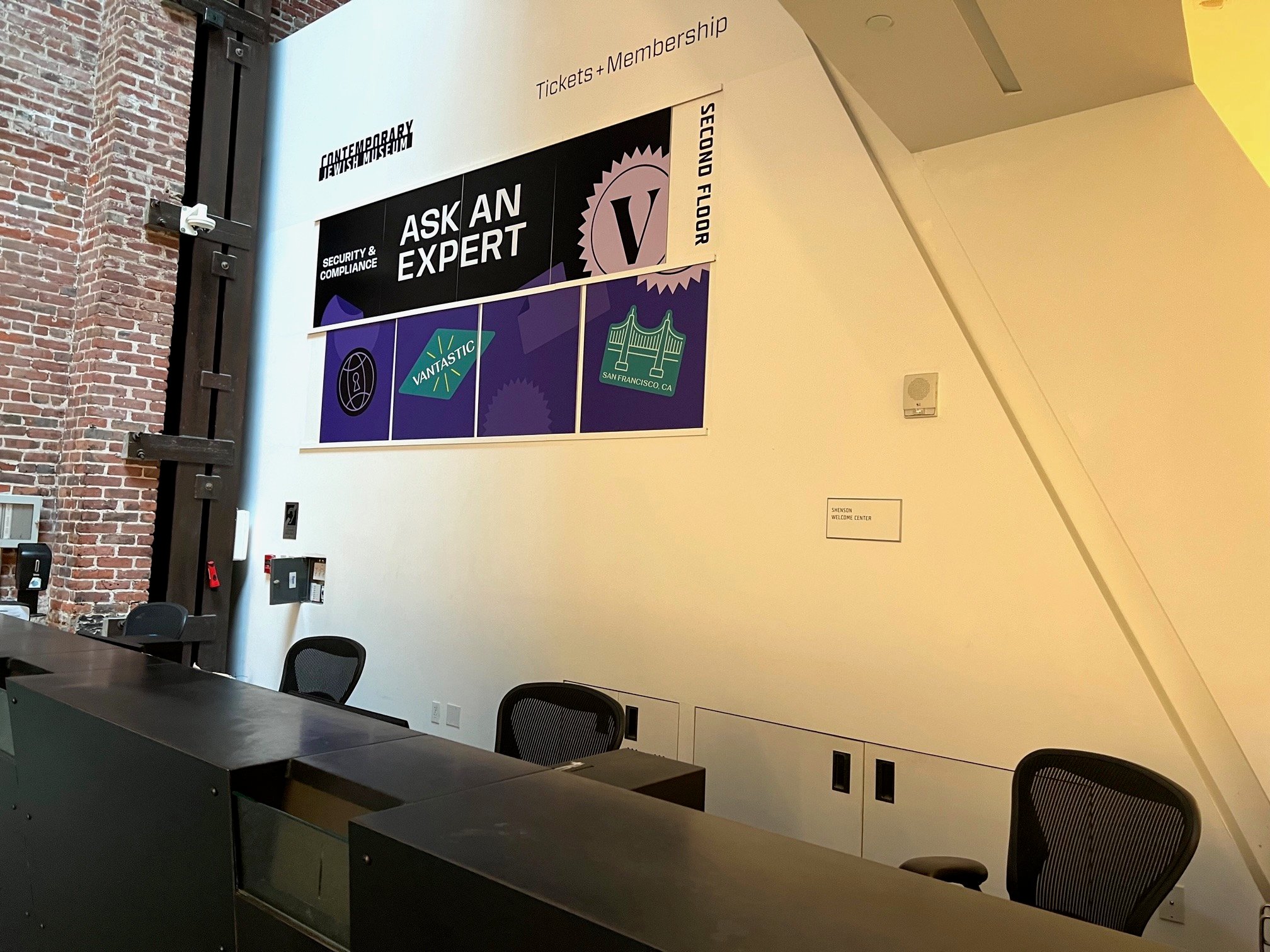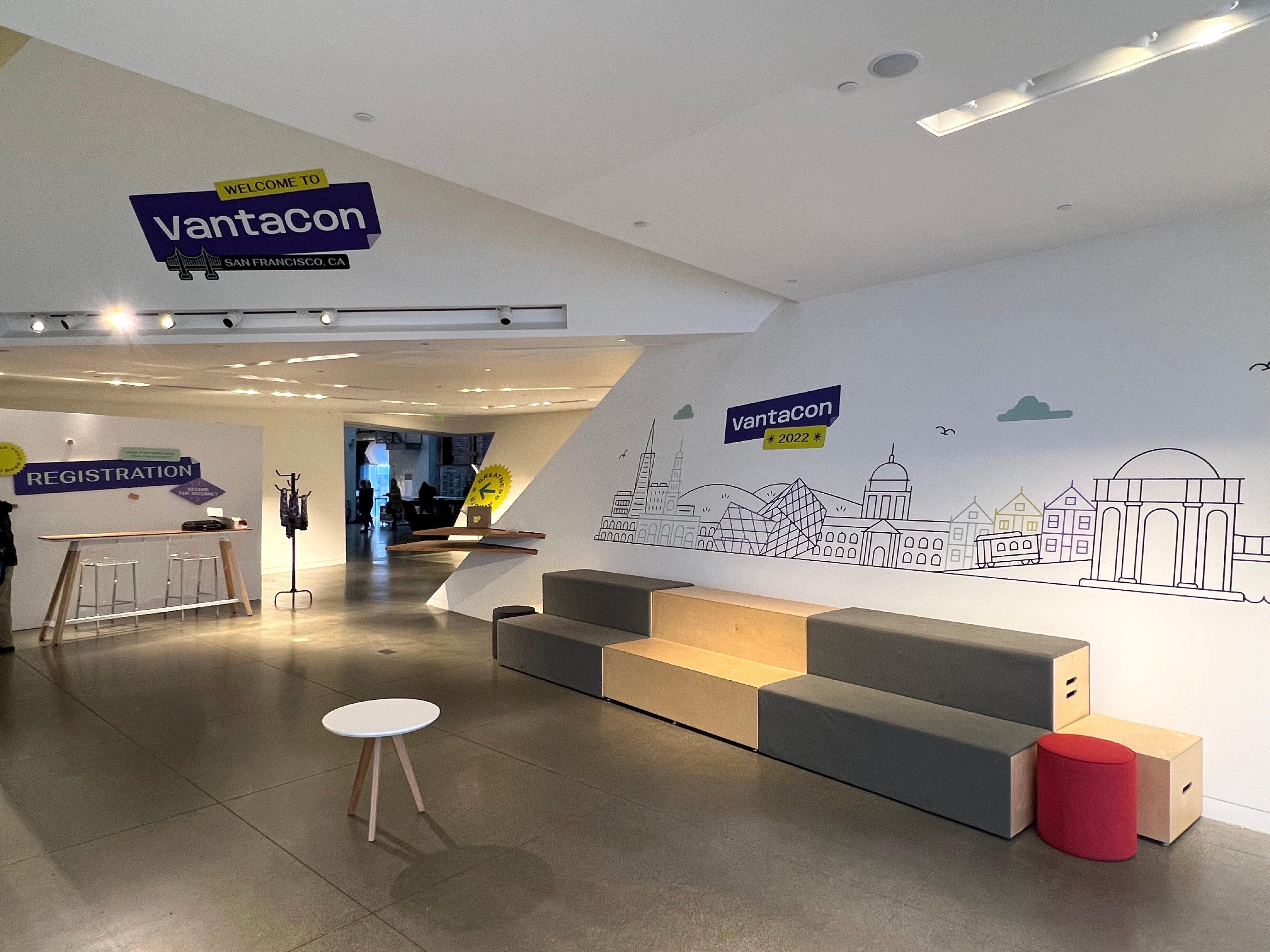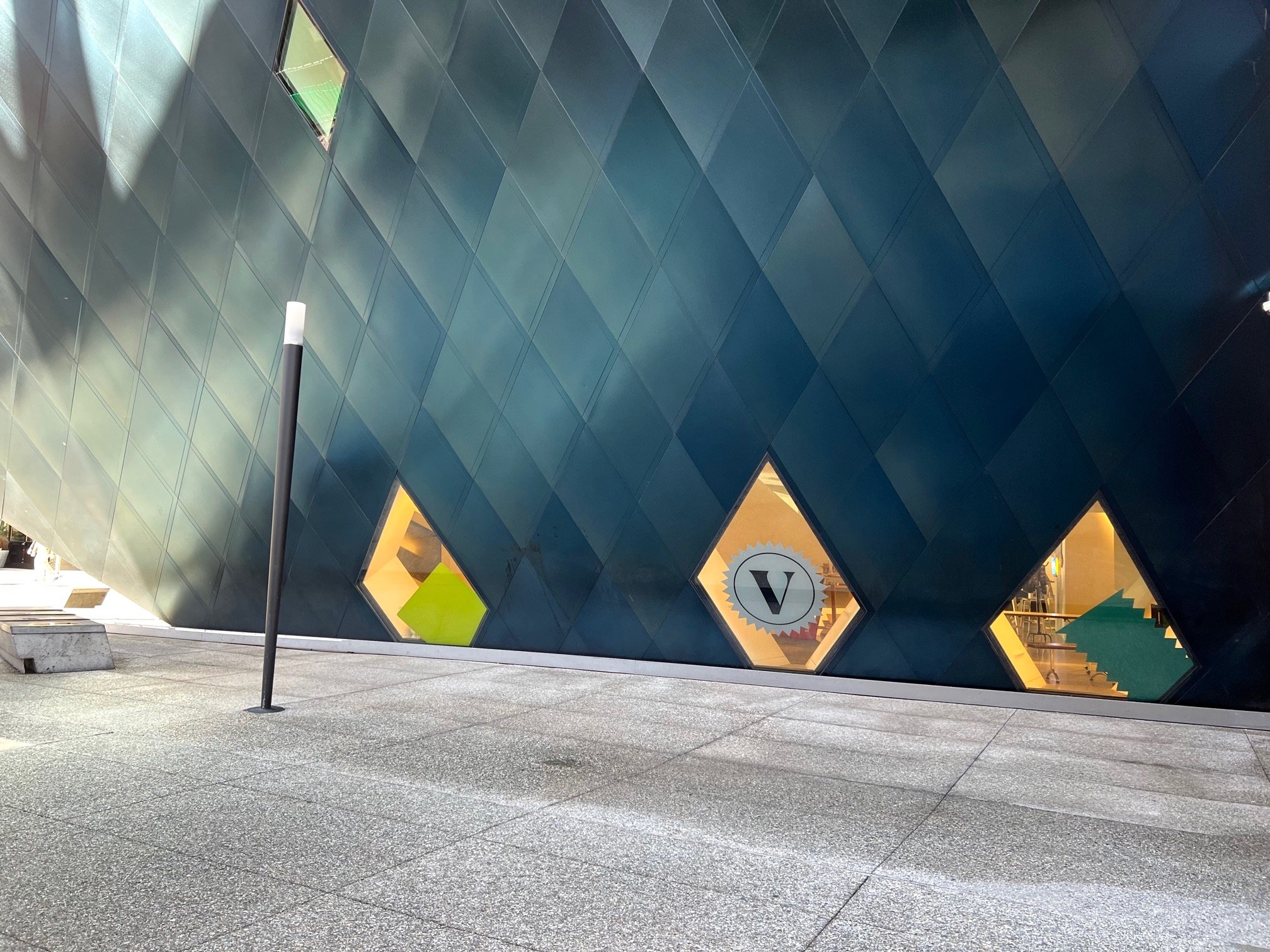 #vanta, #vantacon #eventgraphics, #immersivegraphics, #environmentalgraphics, #surprisegraphics
BarkerBlue Create specializes in event display graphics of all kinds including event graphics to help event teams draw guests, create immersive experiences, and aid wayfinding. Click the below button to contact us for reimagining your event experience.