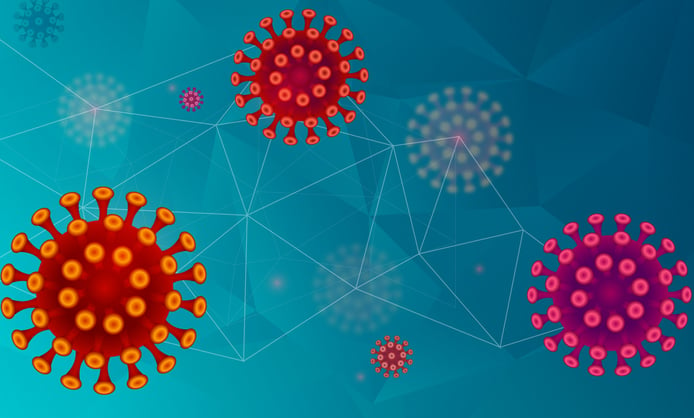 COVID-19 and recent shelter-in-place orders in the SF-Bay Area are naturally forcing companies to rethink some approaches to business. Of course the first priority is keeping employees healthy and minimizing negative effects to the community, plus setting operational work-arounds as needed. However, in addition, experts are advising businesses to plan ahead for a potential economic downturn with an eye on the long term.
"The risk of recession over the next three to six months is arguably more elevated than at any period since 2007," said economist Anirban Basu..."this may turn out to be merely a soft landing, like in 2016," Basu said...[However to be safe], "Businesses should be raising cash, determining if their lines of credit are large enough, considering staffing models and ensuring the good graces of bankers and insurers," which is particularly important, he said, for the construction world." (Construction Dive, 3/12/20)
According to McKinsey & Co. here are 5 steps that can help businesses weather the tough times:
1) Set a Cross-Functional COVID-19 Task Force: Delegate a direct report of the CEO to lead the effort and appoint members from every function and discipline to assist. The response team should set simple operating protocol that focuses on getting decisions and output. With likely lean staffing concerns, the team should not conduct or tolerate unnecessary meetings that don't achieve decisions to advance course of action.
2) Ensure Cash Flow & Liquidity is Sufficient "Businesses need to define scenarios tailored to the company's context. For the critical variables that will affect revenue and cost, they can define input numbers through analytics and expert input. Companies should model their financials (cash flow, P&L, balance sheet) in each scenario and identify triggers that might significantly impair liquidity." https://www.mckinsey.com/business-functions/risk/our-insights/covid-19-implications-for-business
As cited in Construction Dive, "Now is also the time for contractors to get their own financing in order, said James Miller, partner and member of Marcum LLP's national construction industry group. That includes going after a line of credit before they need it. Business owners should also take the time to reevaluate their current loans and, even though it's still early, keep them termed out as long as they can so that they have the ability to preserve working capital if the industry does take a hit." https://www.constructiondive.com/news/how-contractors-can-survive-a-downturn/565058/
3) Stabilize Supply-Chain Determine the extent and realistic duration of the supply-chain vulnerable areas that are heavily impacted by the virus. Establish tier-1, -2, and -3 suppliers, and their inventory levels. For example, per Construction Dive, nearly 30% of all U.S. building product imports come from China, and some American construction firms count on China for up to 80% of their materials. Understandably companies are still focused on immediate stabilization, since most Chinese plants are currently just in restart mode. Still, the crisis in China can cause continued impact to the Construction supply-chain that needs to be anticipated with alternate options and contingencies for the future.
"Consider rationing critical parts, prebooking rail/air-freight capacity, using after-sales stock as a bridge until production restarts, gaining higher priority from suppliers, and, of course, supporting supplier restarts. Companies should start planning how to manage supply for products that may, as supply comes back on line, see unusual spikes in demand due to hoarding. In some cases, medium or longer-term stabilization may be warranted, which calls for updates to demand planning, further network optimization, and searching for and accelerating qualification of new suppliers. Some of this may be advisable anyway, absent the current crisis, to ensure resilience in their supply chain." https://www.mckinsey.com/business-functions/risk/our-insights/covid-19-implications-for-business
4) Stay In Touch with Your Customers It's essential now more than ever to stay in communication with your customers, and understand their changing needs due to the immediate crisis and a future potential downturn. It's important in challenging times to continue to keep your company and brand visible, letting customers know you are still there to help them with their needs. Be prepared for the possibility that your customer's business demands may remain changed going forward. You may need to adjust your service to customers' new demands or new marketplace dynamics. For instance, companies may adapt to and expect more online capabilities and remote service going forward as an outcome of the COVID-19 experience. As per Mckinsey, "Companies that navigate disruptions better often succeed because they invest in their core customer segments and anticipate their behaviors."
5) Rehearse New Plans to Minimize Risks Teams should invest time in understanding what it takes to implement future plans for potential disruptions by rehearsing various scenerios. This is where simulations can be a big help. Tabletop simulations determine if protocols for different phases of response will work (contingency planning only, full-scale response, or other). Practicing the plans in advance can also clarify decision owners and the roles for each top-team member.
To summarize, despite the fact that COVID-19 may feel beyond our control, there are positive actions you can take to position your business to survive and maybe even thrive in a potential downturn. Companies that prepare ahead with contingency plans, tested and on-the-ready to execute, are much more likely to do well in a recession.
Remember also, if you're struggling with lean staffing, BarkerBlue is still here with full Professional Construction Data Services available to help you manage through this difficult time. If you need to reduce risk and help recession-proof your construction projects, or just need short-term help, please email us at plans@barkerblue.com. For complete details on BarkerBlue's On-Demand Services during the Bay Area's Shelter-In-Place, visit https://barkerblue.com/
We're confident in time Silicon Valley, and the whole SF-Bay Area, will rebound from these tough times with innovative solutions to address the situation. In the meantime, most important, please stay healthy and safe as we ride out this unexpected challenge together.