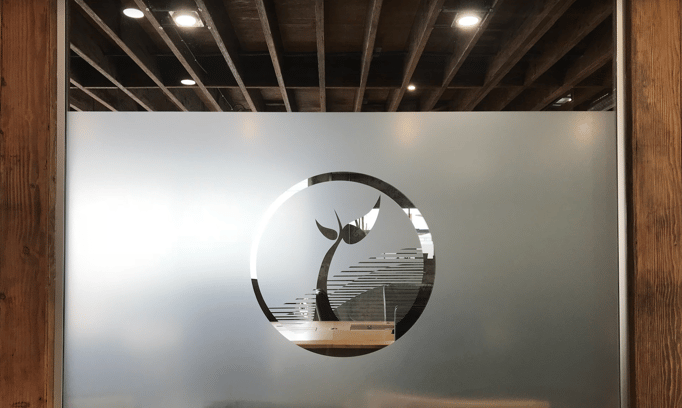 Can you guess the name of the business and the city location where this BarkerBlue Mystery Graphic appears? Fill in the blanks below for each, then submit your answers in the Blog Comments on this page. See our next Thursday's October 4th blog for the correct answers.
This simple but lovely logo appears on frosted glass at this business :_______________ , located in this city: _____________, in the San Francisco Bay Area. (Hint: the city is located on the peninsula in San Mateo County, CA)
Learn more about graphics on glass here, and see more display graphics options from BarkerBlue here. Find more info on environmental graphics on our site at www.barkerbluecreate.com.