Signage throughout the SFMOMA gets updated for the new Nam Jun Paik exhibit. High-performnace vinyls for Exterior applications and super matte wallpaper for the Interior wallcoverings.

The custom designs are produced and installed using high performance materials by BarkerBlue Create.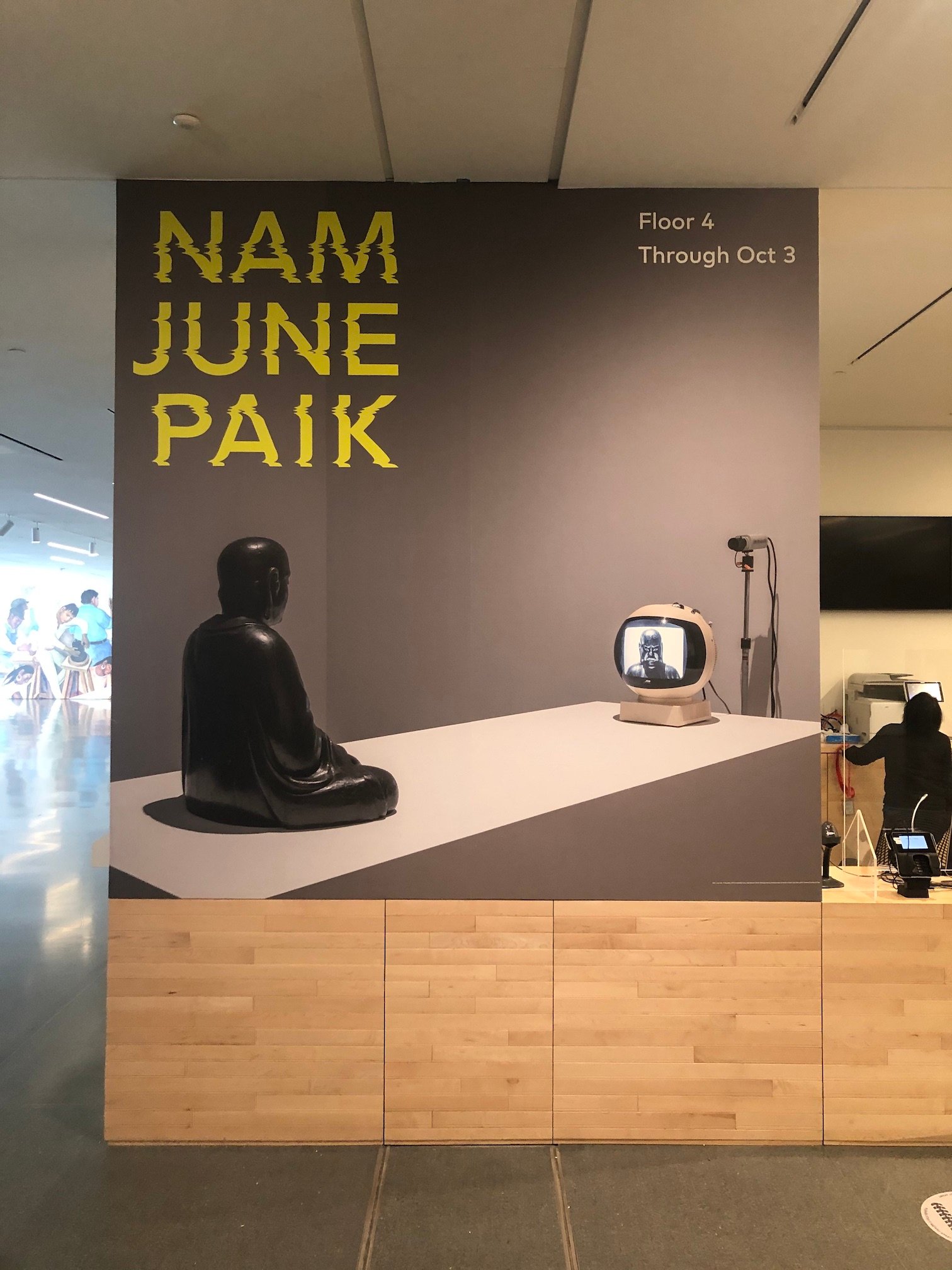 BarkerBlue Create specializes in museum display graphics of all kinds including environmental graphics to help museums get the word out about new exhibits and aid in ease of wayfinding. Click the below button to contact us for reimagining your business.