For this NEW office space - one of the conference rooms is dedicated for Special R&D use. Using a combination of traditional Frost privacy glass film and Dry Erase film - the glass retains consistent look with the rest of the space and provides extra privacy..

Privacy window films produced and installed using high performance materials by BarkerBlue Create.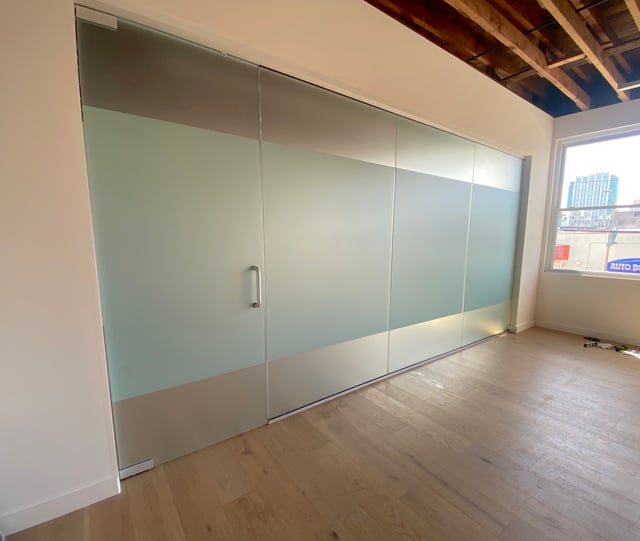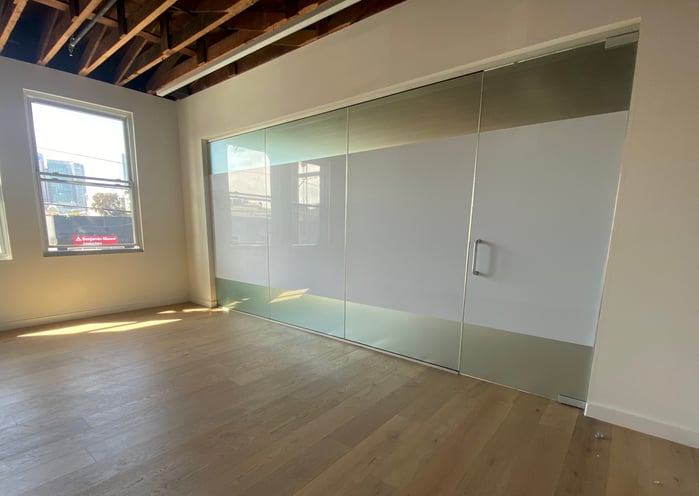 BarkerBlue Create specializes in business display graphics of all kinds including environmental graphics and specialty glass films. Click the below button to contact us for reimagining your business.