BarkerBlue helped with fence and temporary sidewalk structure graphics at Metro Plaza. Custom graphics are produced using marketing messaging for potential new tenants. The graphics are placed at busy street corners at two ends of this full city block project.

Graphics are produced and installed by BarkerBlue Create.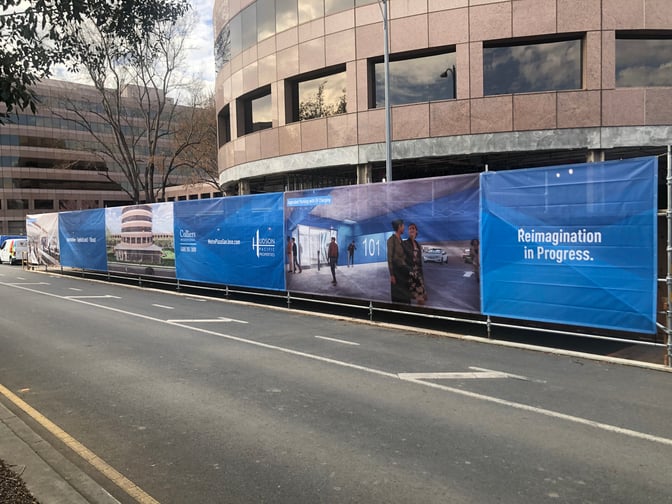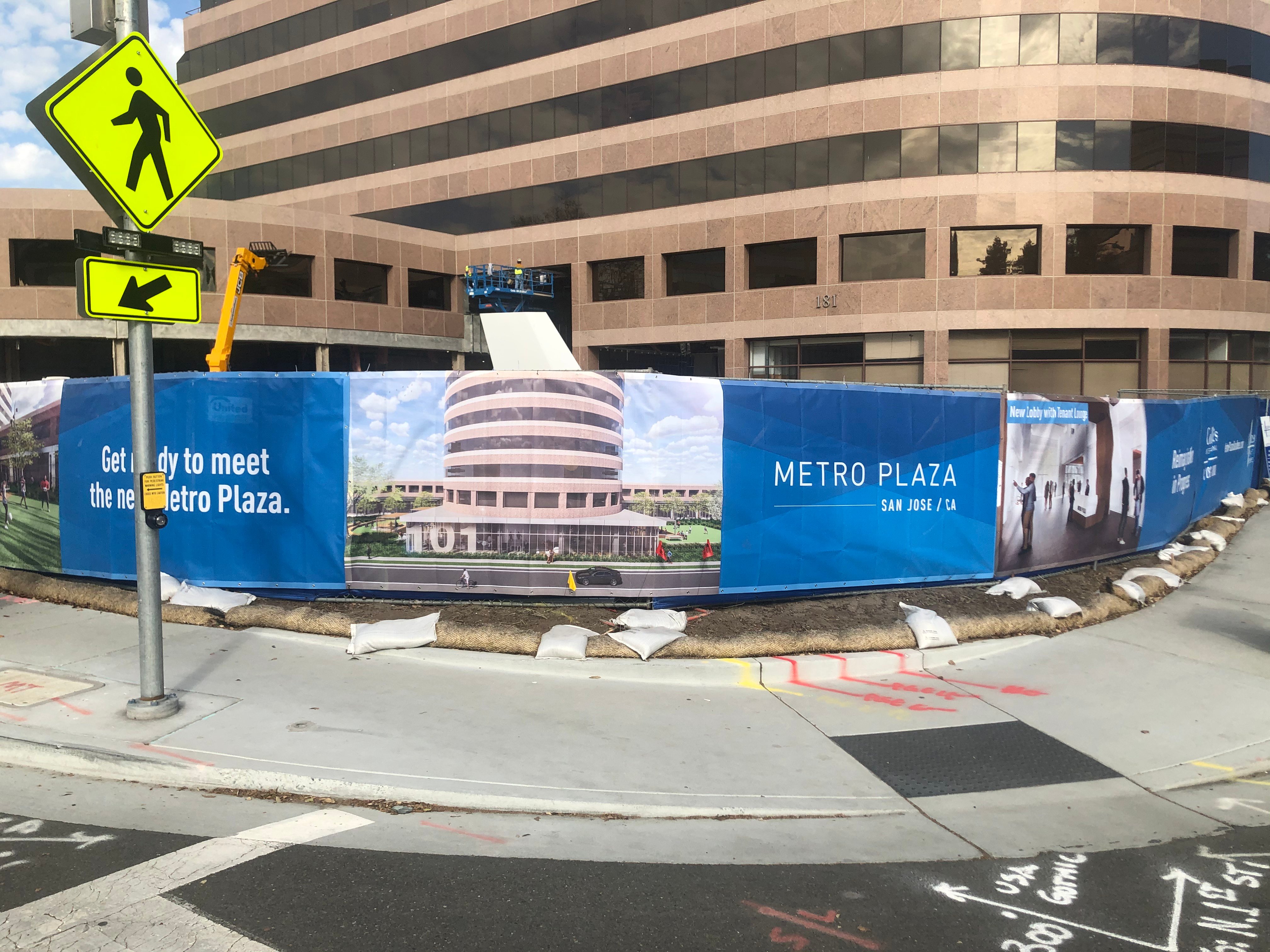 BarkerBlue Create specializes in large format graphics for your construction site needs. Click the below button to contact us for reimagining your business.