BarkerBlue helped to fabricate and install this Dimensional Signage at PivotBio's new office space. The sign is integrated into the front entry feature wall to greet guests and employees.
Graphics are produced and installed by BarkerBlue Create.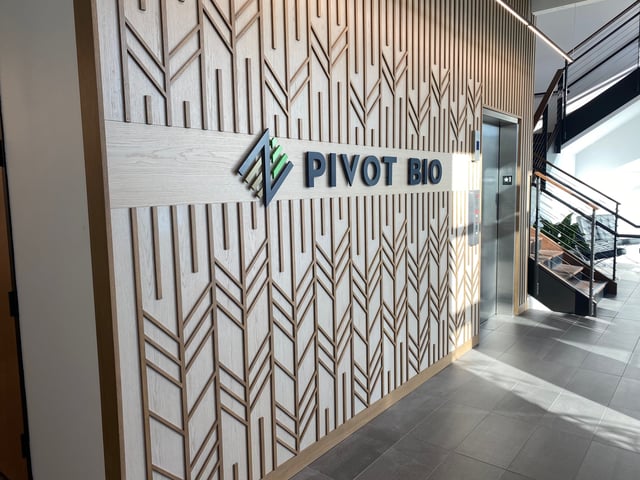 BarkerBlue Create specializes in large and small format display graphics of all kinds including safety signage to help clients move forward together. Click the below button to contact us for reimagining your business.