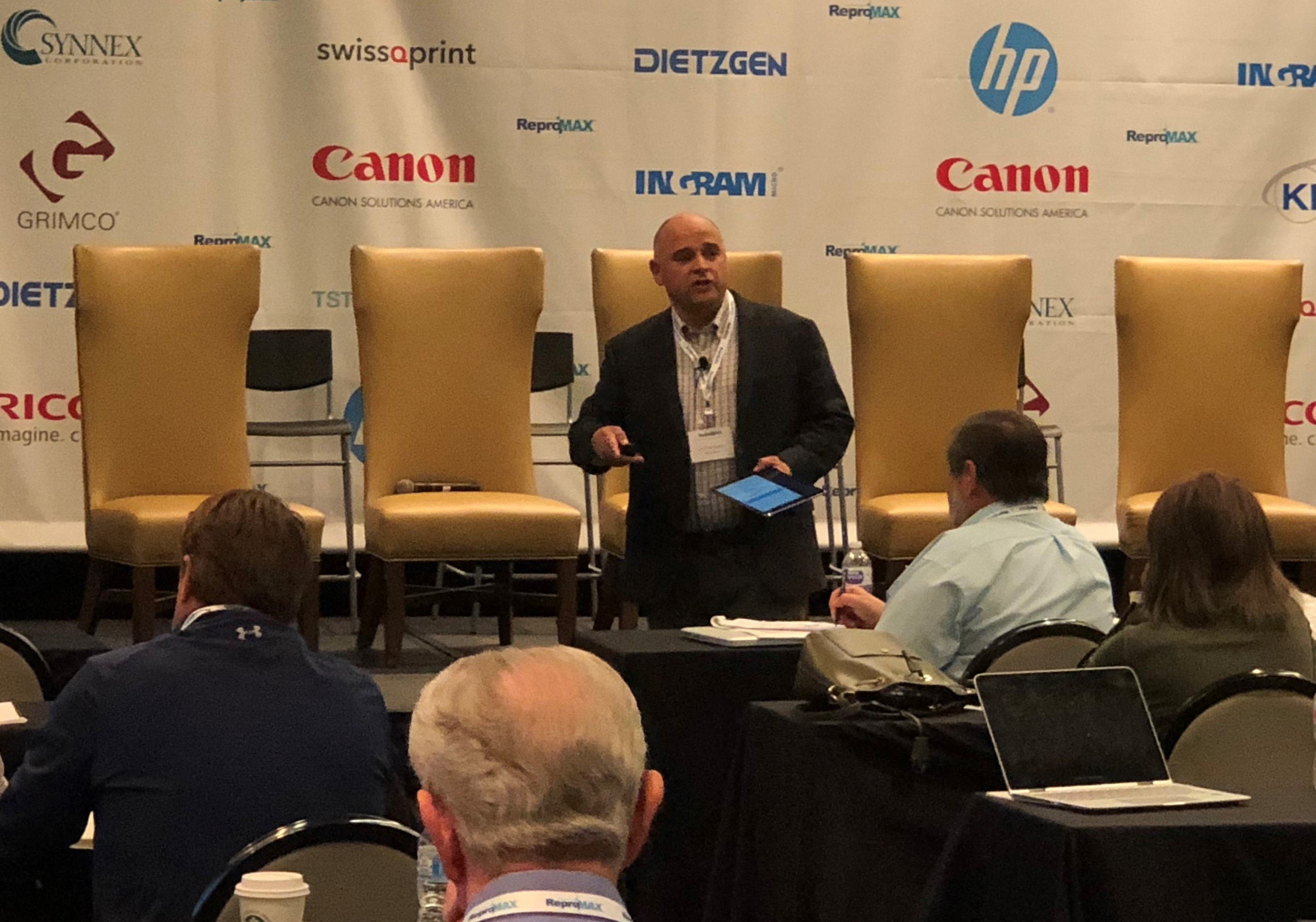 The construction industry faces increasingly complex labor-driven and tech changes, creating new challenges in managing key business drivers. Last week Lee Hopkinson, National Account Executive at BarkerBlue, led an engaging session on this topic at the 2018 ReproMax Executive Conference in Dallas. Over 150 C-level executives from the largest group of independent Construction Information Professionals gathered to hear Hopkinson's and BarkerBlue's perspective on how to support today's dynamic AEC market.

"Construction projects are growing in size and complexity due to our tech-enabled world. This requires a new mindset and approach to project management to meet today's aggressive Cost and Time efficiency goals," explained Hopkinson. The presentation noted that the Planning & Document stage of building offers a cornerstone opportunity to affect change and improvement. Hopkinson outlined key ingredients to successful AEC projects, and to supporting the ever-changing industry. The recommendations include these essentials:
Collaborate on Solutions in the planning and document stages.
Customize More for each project's unique need.

Create Project Teams

to manage increasing changes and data volume.

Include a Neutral Source for Project Oversight to help build trust.
See https://barkerbluebuild.com/ to learn more, or contact Lee Hopkinson at Lee@barkerblue.com.