Who knew? Here are the answers to last week's BarkerBlue Mystery Graphic from 9/27/18.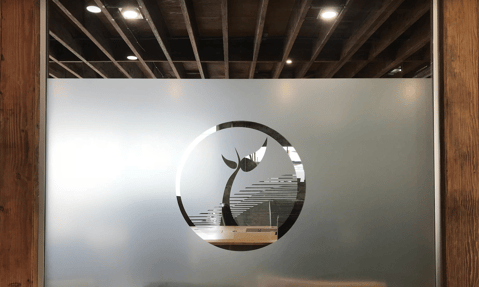 This simple but lovely logo appears on frosted glass at this business: Farmers Business Network, located in this city: San Carlos, in the San Francisco Bay Area.
Learn more about graphics on glass here, and see more display graphics options from BarkerBlue here.
Thank you to those who submitted their guess for the BarkerBlue Mystery Graphic!
Check back on our blog on Thursdays to see our next BarkerBlue Mystery Graphic and try your hand at solving the mystery. Click the Subscribe to Our Feeds button on our blog page and never miss another Mystery Graphic, or Bookmark our blog link: http://blog.barkerblue.com/ for easier future reference.